Fan-TAZzZ-Tic Conversation With TaZzZ
It is always good to see a real artist getting the deserving recognition. Recently TaZzZ won the Best Rap Artist Award at the Pakistani Music and Media Awards 2015 for Ayaan.
TaZzZ is a hugely celebrated British Rapper, Music Producer & Sound Engineer, who runs his own music studio called 'TaZzZ RecordingZ' in London. TaZzZ first laid his mark o with his release "Radha" in 2012 described as "The new generation of sound" by 'Bobby Friction' (BBC Asian Network) . He continued his successful journey TaZzZ by releasing the hugely successful single "Tere Bina" (2012), which went viral, reaching nearly a million views on YouTube.
"TaZzZ Mania"(2012) & the follow up "TaZzZ Mania 2"(2014) mixtapes kept him in the spot light and it was a brilliant showcase for his skills as a rapper as well as a producer. His success carried forward in 2013, when he got nominated for 2 "Brit Asia Music Awards", "Best Asian Music Producer" & "Best Urban Single" for his ground breaking single "Jhoom" defined by 'Nihal' (BBC Radio 1/1xtra & BBC Asian Network Presenter) as "The Ultimate Asian Beat Anthem". The chart topper number 1 single "Teardrops" (2014) described by 'Asjad Nazir' (showbiz editor of Eastern Eye Newspaper) as "One of the best British songs of the year". TaZzZ has collaborated with more than 50 renowned artists such as Rita Morar, Raxstar, Humble The Poet just to name a few. He is very often approached for featuring in tracks as well as provide production in various tracks.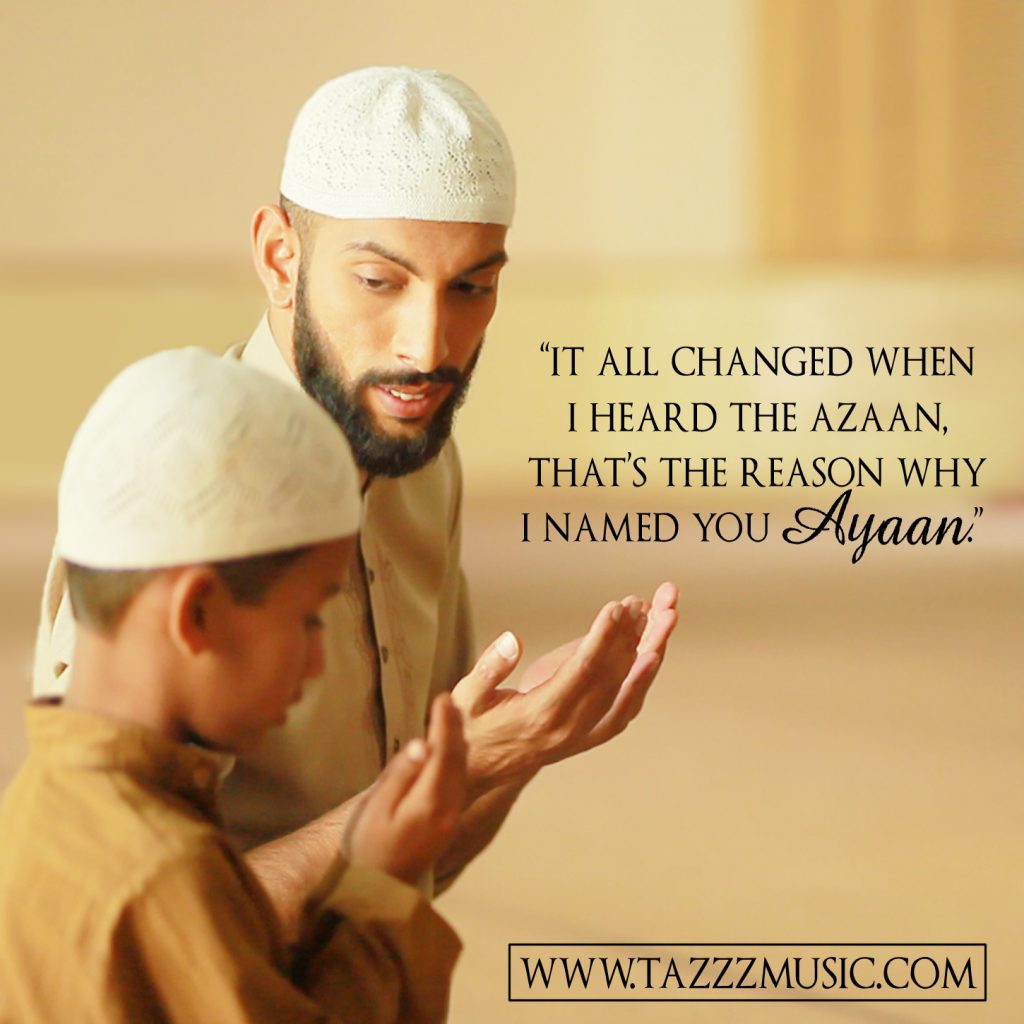 He has received love and appreciation from world over for the track, "Ayaan". It is an inspirational track which simply says to never loose hope and follow your passion with 'imaan' in your heart.
I have been a fan of his work and got super lucky to share a conversation with him and it went something like this..
Q1: How does it feel to have been received so warmly by people all over the world after you released 'Ayaan'?
Ans: Its such a beautiful feeling knowing people appreciated & connected with 'Ayaan' the love and support it has received all over the world by all age groups of people is very overwhelming for me, its continued success has changed my whole life. I never thought it would achieve as much as it has and still continues to do so, every day it reaches a new landmark and opens a brand new door for me. Im truly grateful and thank Allah everyday for blessing me & thank all my fans and supporters who acknowledge all my hard work and efforts over the years. It is beginning to pay off.
Q2: The video for 'Ayaan' is so positive and different from other videos out there. Were you involved in the creative process behind the video as well?
Ans: 100%. When I wrote the song, I had a complete vision in my mind of how I wanted to portray it, I knew exactly what I wanted to show. For those who know me will know I am very much connected to the motherland & our culture and roots, I didn't just turn up to Pakistan and decided today im going to shoot a music video, a lot of preparation went into making 'Ayaan'. Before the video was shot I visited Pakistan a numerous times, getting locations sorted, writing the whole script, making sure the concept was right, I had to be in that environment and live it everyday so that the realness came out in the video and most importantly I had to make sure I represented the motherland perfectly and accurately. I always wanted to show the positive side of Pakistan, the real authentic beauty, I wanted to reconnect & remind people as well as myself about the simplicity of life, I am so proud that 'Ayaan' inspired millions all over the world.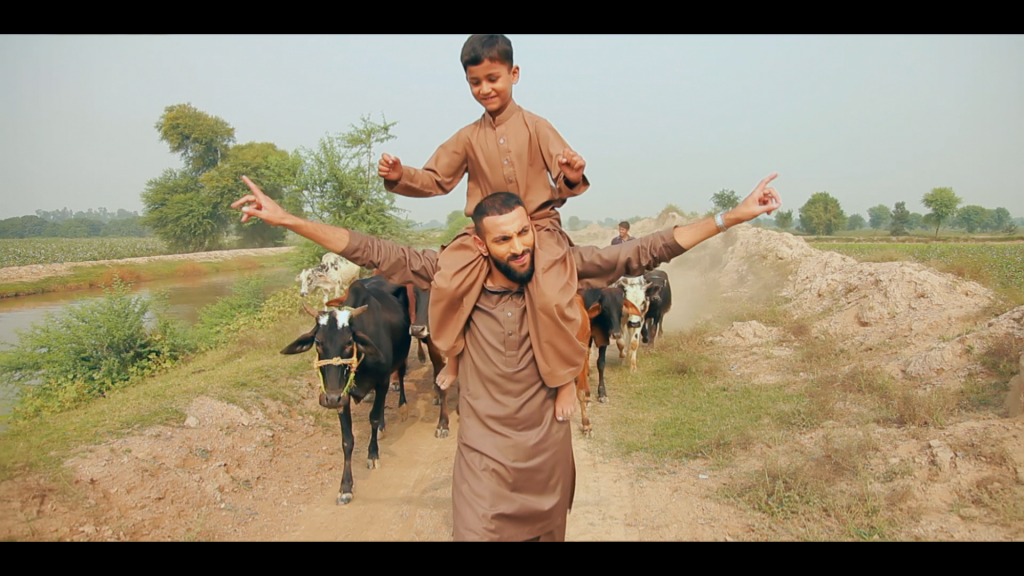 Q3: You have been in the game for a long time and have impacted it in ways other emcees just dream about. What do you think has been your favorite accomplishment thus far?
Ans: I don't have a strategy or a special formula, all I know is that I was born to make music and I enjoy doing it everyday, I love my job. I give it my all and try my best & the rest I leave it to the public and I am so grateful for all the love I have been given, it really touches my heart knowing that people appreciate my music, my fans motivate me, I am nothing without their love & support. I am blessed to say I have accomplished many things in my career which I never thought could of imagined, but my most proudest accomplishment is that I have worked incredibly hard in making my dream come true to able to do Music Full-time and I have made my parents proud in doing so, what more could I ask for in life.
Q4: A lot of people say that your lyrics are inspirational, how does that make you feel?
Ans: That makes me feel even more inspired to know that people relate to my thoughts & feelings, everything I write comes straight from the heart, music is therapy to me it's the best way for me to express.
Q5: What are your views about the current Underground DesiHipHop scene?
Ans: I believe it is growing rapidly, there is so much undeniable talent out there and I just hope it gets the respect & recognition it truly deserves. I give respect to every single artist out there grinding doing their thing.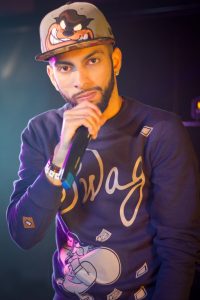 Q6: What would you like to say to other upcoming artists or any message for your fans?
Ans: I would just say keep at it, keep breaking those barriers, creating music is a blessing and never abuse it, always stay true to yourself and most importantly 'BELIEVE'. To all my fans thank you for everything, please keep supporting because of you I have made it this far, I love you all.
Q7: How does the remaining year 2015 look for you and what are your future plans/projects?
Ans: Its very exciting times ahead, I have so much going on, loads of amazing projects, bigger & better, onwards and upwards. I havent even started yet, I m just getting warmed up. Insha Allah I will be taking music to a whole different level.
Follow TaZzZ On:
WEBSITE: www.tazzzmusic.com
Facebook: ‪www.facebook.com/tazzzmusic
Youtube: www.youtube.com/officialtazzz
Twitter: twitter.com/TazzzArtist @TaZzZArtist)
Instagram: instagram.com/tazzzartist
SnapChat: tazzzmusic‬