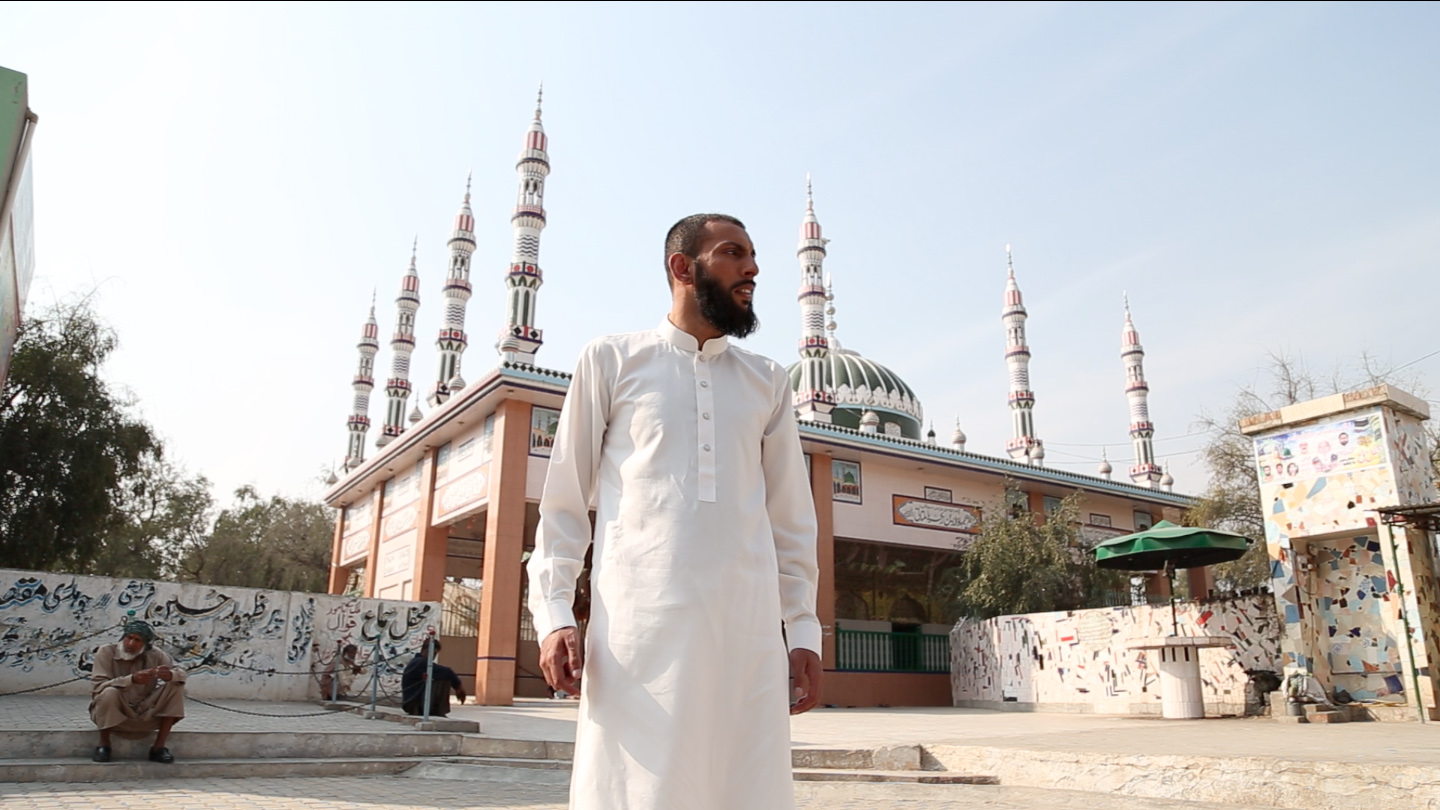 Jannat is a very beautiful and heart touching track by TaZzZ and is specially made for his mother who has also acted in the video and has done a very elegant job in it as well. One of the reasons why I am a fan of TaZzZ's work is because he always manages to do something different from the other rappers and Jannat is no exception, It is a breath of fresh air and makes a lot of us believe that there is still a lot of good meaningful hip-hop music out there.
This is the first time I heard TaZzZ rap in Punjabi and it was awesome. This is also the first time I heard a very different delivery which was complemented by a UK Punjabi accent. TaZzZ has always been known to be a lyricist and this composition is yet again pure poetry. The production sounds very organic and sets just the perfect ambiance for the track. TaZzZ has mentioned in one of his interviews that he was excited to work with his mother and that his mom used to be the first one to be up at around 5 a.m, setting a good example for punctuality. The track is a simple ode to every mother and TaZzZ does this by putting down his first hand experiences, one of them being how his mother put up a brave front when he was diagnosed with Tuberculosis. The video was released on 26th April and has crossed more than 4 Lakh views.
I had a very entertaining conversation with TaZzZ, read further to check out what he said.
Q1. What was the concept behind Jannat?
I've had the idea of "Jannat" in my heart for many years now, it's very close & personal to me, I didn't want to rush it, I wanted to make sure I executed it exactly the way it should be felt & I am very proud of the outcome. Me & my Ami Jaan have such an inspiring emotion which I wanted to share with the world & most importantly I wanted to make her ever so proud & wanted the whole world to know my mother by the name of "Jannat" she is truly my heaven on earth, it's the realest thing I have ever done, May Allah swt bless her with all the happiness in the world & always keep her smiling with her head held high after all the struggles & obstacles she has been through. My Mother is the strongest person I know.
Q2. The production on Jannat is very different from the typical hip-hop sound, who was responsible for it?
Mr. Irfan Chaudhry, I call him "The A R Rahman of Pakistan". He has a very special gift & is the best in his field. When we both teamed up for the first time on my last single "Ayaan" the chemistry between us was amazing, we both understood each other's vision, he has a very good sense of music, being a producer myself its very hard dictating to another producer how you want your sound because I am such a perfectionist & it can be irritating but I trusted Irfan hence why again I took the idea of "Jannat" to him and we created timeless music, Irfan's sound is very cinematic & spacious, when we are both in the studio together, It's magic!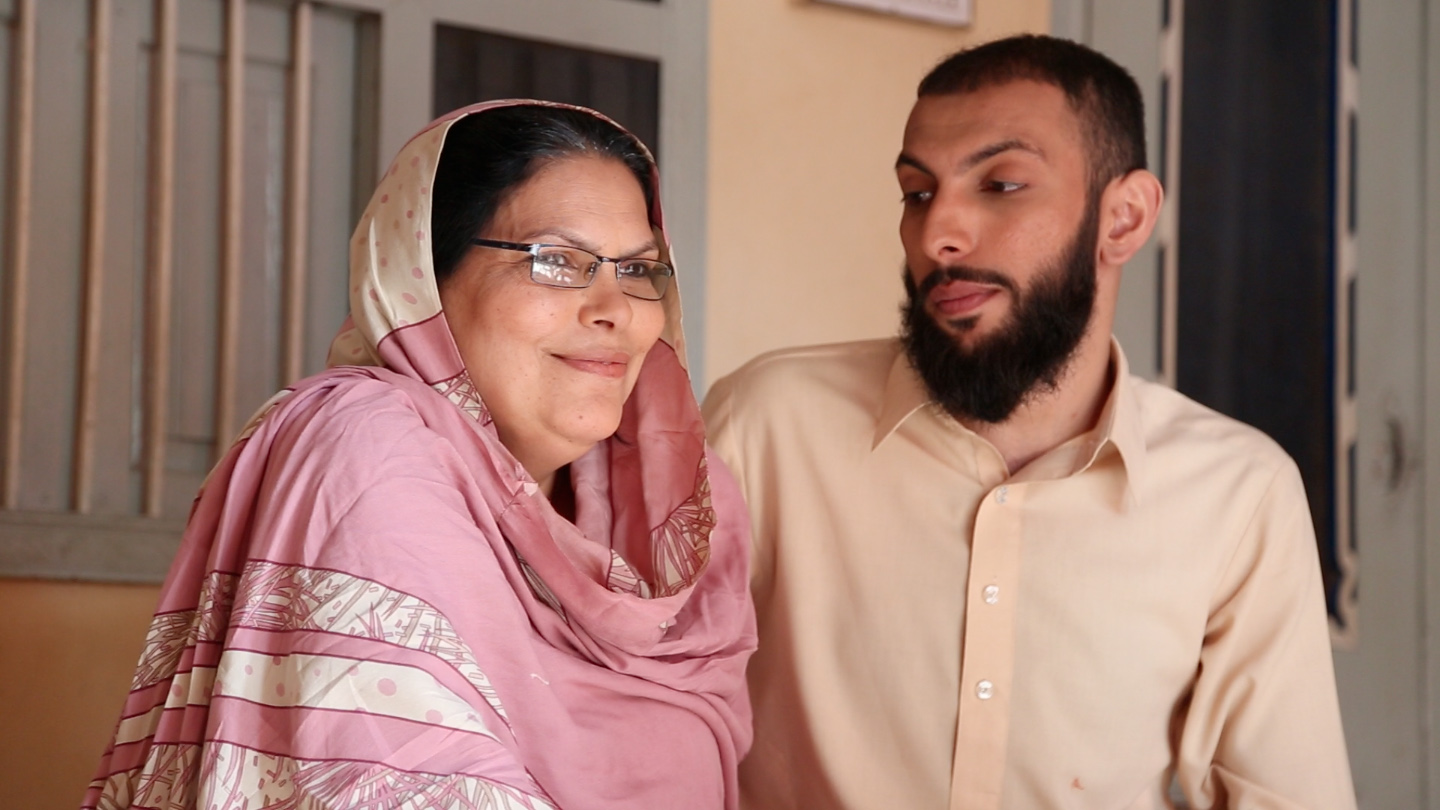 Q3. We heard you had a lot of fun with your mother while shooting the video, please share some experiences.
It was an experience that I will never forget, memories I will forever cherish, I never could of imagined I will be shooting a video with my own mother, it was also very sentimental at the same time as emotions did take over most of the time whilst shooting because we were telling our real story so their were many moments were we both burst out in tears as we were reliving those struggles & hard times, but I'll tell you one fact my mother was so pumped up during the shoot even though we would do 18 hour day shoots, my mother was like an excited enthusiastic child on set, she kept saying to me "Am I'm going to be famous?" Haha. Now that the video has released my mum has this cute swag about her when she talks & walks amongst her friends, family & work colleagues. She's happy, what more could I ask for.
Q4. What else is TaZzZ currently working on and when can we expect some new music?
I've been working non-stop in the studio, I'm so excited about all my new projects & collaborations but Insha Allah 2016 will be the year of my Album, its been in the making for so many years, It's completed! I don't have the strength to let it go though, its my baby, I have lived with it & the hard part is letting go, all I can say is the Album sounds beautiful.
Q5. What do you think about the current Desi Hip-hop scene?
I think its growing in the right direction, as long as everybody is united, together with the same passion & vision I can see a very bright future.
Q6. Any message for your fans and followers.
I have infinite love for you all, thank you for all you're continued love & support, without you there is no TaZzZ!
I will conclude with what I quoted at the start, Jannat is a breath of fresh air and carries a very beautiful message. All of us get so busy in our lives that we forget to spare a moment for the people responsible for our entire existence. Jannat is a must check out