Know more about Ishq Bector in this Interview
One of the well known Hip Hop artist Ishq Bector shares his story till date, how he had been and about his recent tracks!
1) IshQ Bector, how does it feel to be counted among Indias best Hip Hop artists?Pretty damn good.. i was born and raised in Winnipeg Canada. Always knew i wanted to make music for the global Indian community. So I"m happy that my music has been appreciated.
2) Tell us about your story from Frek Sho to Bollywood?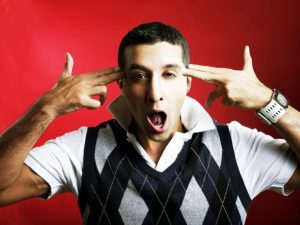 Frek Sho was an underground abstract rap group. I was the only member of Indian decent. before I could choose my own music, I was listening to my parents choice of Bollywood. Guess my parents bringing me to India for a visit during my high school days clarified that i wanted to produce Indian film music.
3) What inspires you to make music?
My friends, Mumbai.. love.
4) You worked in several Bollywood songs and also dropped many underground tracks.What do u prefer? Being underground or getting into Bollywood ?
Love em both.. the freedom of underground shit allows you to express without limitations.. the reach of Bollywood makes my family dance!
 
5) Does IshQ Bector have haters? Any sweet message for them?
Where there is love, there is hate. I love my haters because they keep me sharp. Still, "if you don"t like it, here"s my ishQ.. bite it"
5) How are the Hip Hop scenes out there? and how would u improve them?
[youtube id="OMCG5tvc0Gw" width="600″ height="350″]
Now making music is as easy as getting a laptop and studying production tutorials on YouTube. So i suggest that we take it back to the basics and make sure that you have something to say and feel.
6) You have been inactive for quite long,Anything you are planing to do next? Event or track or bolly music?

 Well, i co-composed and sung the title track of Ranbir Kapoor"s Besharam with my music direction partner Shree D & next you"ll see me in "shaadi ke side effects" I have a dope song on there with Jazzy B composed by Pritam. You guys are gonna like it.. tons of more stuff in the pipeline.
7) One message about Hip Hop to the people out there?
Hip Hop above all the other genres of music promotes freedom of expression.. Hip Hop is not dead.. she lives in my head.
[youtube id="hcG5cjDf9CQ" width="600″ height="350″]