"HipHop is experienced best if witnessed pure", these were the words of no one else but KRS-One himself, one of the monumental figures of HipHop who is a favorite of our favorite rappers. HipHop has very often been criticized for glamorizing the life of the affluent which is delineated by aristocratic mansions, expensive cars, champagne glasses clinking one another and other various Page 3 stereotypes. True fans have always known this is a wrong portrayal and have often waited on their favorite emcees to prove it but have been disappointed. It is always intriguing to see when someone breaks this stereotype successfully and DesiHipHop.com is proud to get you one such successful story.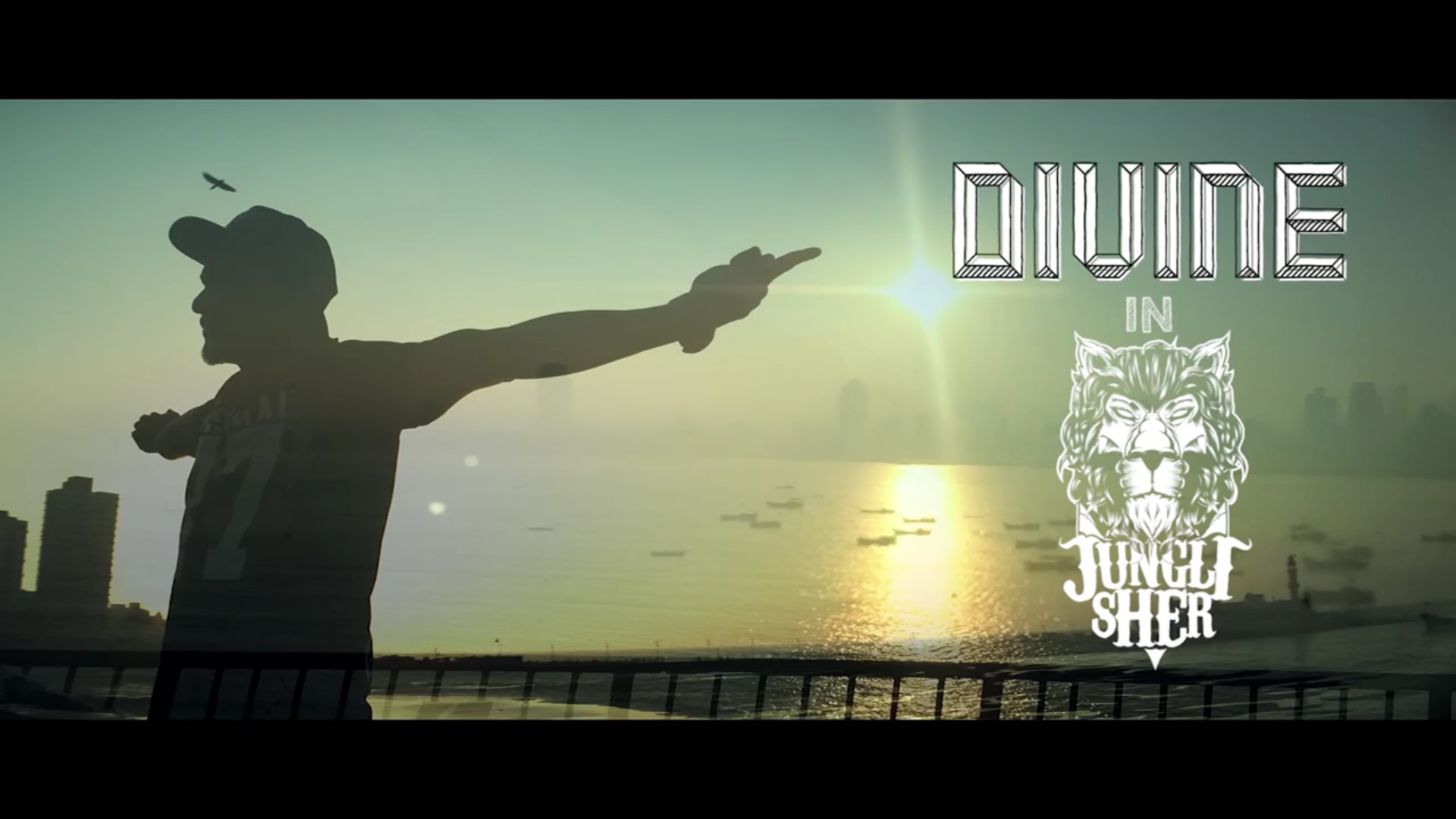 Here we have with us India's current favorite rapper, Divine who has still not been able to ride out the successful wave of Mere gully mein completely. Divine had promised before signing to Sony Music that he will not be changing himself to cater to the mainstream but will make sure that mainstream adjusts itself to the offerings of a true artist. Divine is a Bombay based artist and makes sure to put Bombay on the map with each of his releases. His previous releases Yeh mera Bombay and Mere gully mein captures the sights and sounds of the not so affluent but warm at heart places of Bombay and beautifully portrays the day to day lives of the inhabitants. It is even better to see the audiences accepting the true essence of hip-hop and in harder terms the true fans call this form RAW.
Divine also becomes the first Indian rapper to have an exclusive Apple Music release and this also goes to show that hard-work does pay off. After watching the video of Jungli Sher one might find it hard to believe that it was actually shot on an I-Phone 6s though, Divine did tell me that a couple of different lenses were used but the video still is better than most Hip-Hop coming out of India at the moment. The beat is by none other but 'Sez' who is a previous collaborator and was also responsible for the production of the previous smash hit,'Mere gully mein'.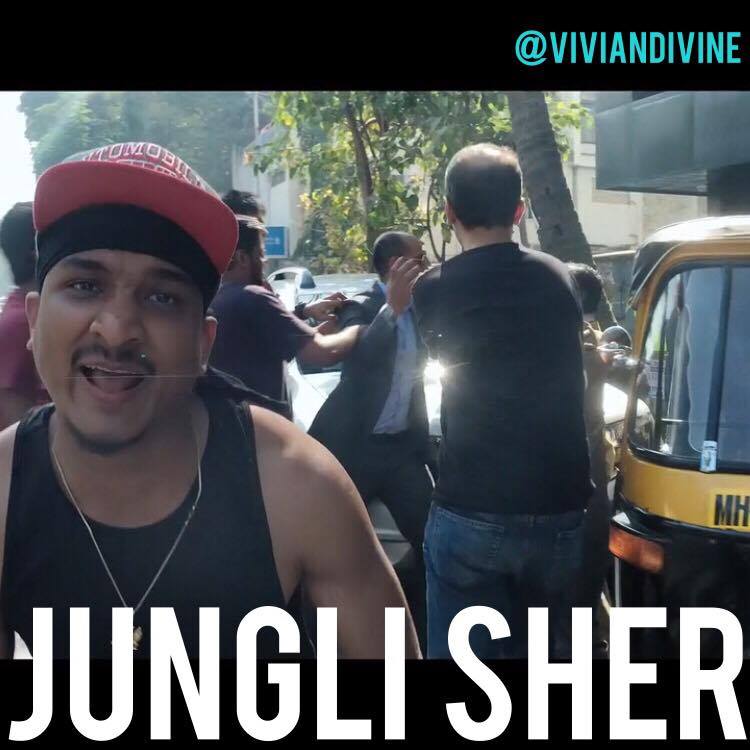 I had a brief conversation with Divine to know more about the track. There are the words of Jungli Sher himself:
Q1. You have been on a roll since, Mere Gully Mein. How do you feel about the response you are receiving ?
A1. I'm very thankful, from where i come this is the whole gully wining! I have some more fire, its about time!
Q2. What was the objective of the track, Jungli Sher ?
A2. I had to put this out for the soft rappers out there.Not here to play..HUNGRY!
Q3. The video is so different from what is running in the mainstream, what was the concept behind it ?
A3. The video was directed by Vandana Kataria ..this was a three month plan ..every second of the video was important to us so we tried to our best. And apple music came into play..that was massive! shoutout to Sony music for believing in me and promoting real Hip -hop..4 days/nights of shoot, 43 locations. Main stream doesn't impress me cause i'm starving to put the people on the map not myself!
Q4. Is Divine working on an album ?
A4. I have a album ready right now ..waiting for the right time ..tell your fav rappers i said HELLO!
Q5. What message do you have for your fans ?
A5. My message to my listeners is "MACHANA BAKI HAI PUBLIC" We will put hip hop on the map ..not nationally but globally.
Check out Jungli Sher right here