Rap Wars - Oasis, BITS Pilani
Rap Wars is a nationwide platform for underground rappers. After five successful editions, it is conducting prelims in Delhi, Bangalore, Mumbai and Kolkata.
DesiHipHop.com us proud to be the Exclusive Media Partner for this years 'Rap Wars' to be held at the annual BITS Pilani Festival 'Oasis.
Keep tuned for more updates.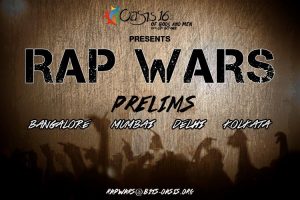 Rap Wars - Oasis, BITS Pilani
Rap Wars