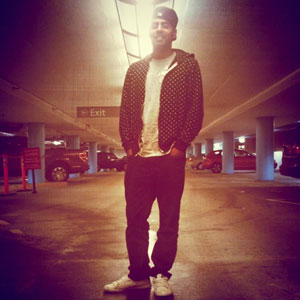 Starting off with little musical background, Esjay teamed up with his longtime friend Mali, to create Desi Method. Using the platform, the Surrey/Vancouver born artists used every opportunity to learn and study everything they could about producing great music.
In addition to the many positive influences around him, Esjay focused on artists that inspired him to learn. Rishi Rich with his Dho Point Naun (2 Point 9) movement and Ryan Leslie with Next Selection were two artists that really stood out for Esjay and helped guide his path.
Today, Esjay has a portfolio of over 21 songs and 2 mixtapes to his name. He has had the opportunity of working on projects alongside a variety of great talent. He's had his "Money Drops" – Esjay Remix featured on Diplo's MadDecent blog and he's received radio play in Vancouver, Mumbai and Tokyo.
Here's a recent review of his work by The Media Junkies. As his style, skills and portfolio grow there's no telling where he could end UP.
"My goal is to succeed, and to do it through hardwork and dedication" – Esjay