Enkore finally drops, 'Libra Scale'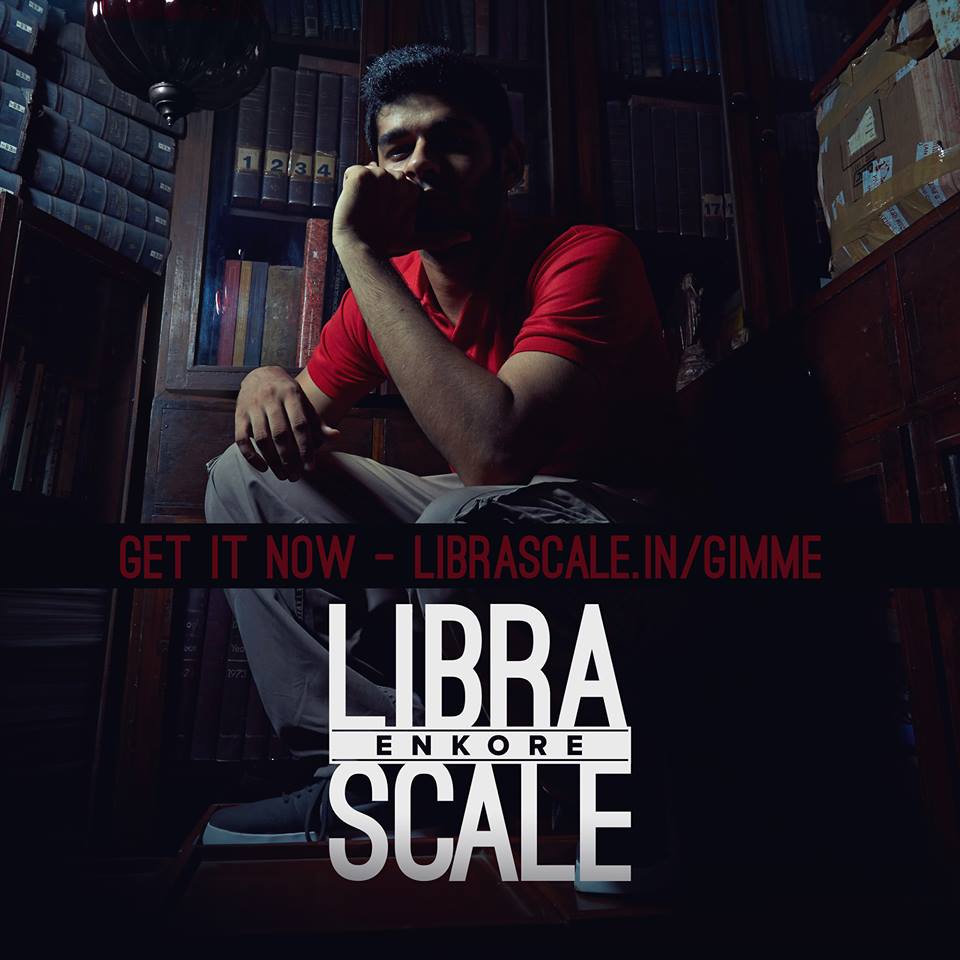 'Libra Scale' is the debut album from 23 year old Mumbai rapper Enkore, released on the 13th of November 2015, along with the accompanying music video for the lead single 'Walk Again'. On the potentially game-changing project, the college going rapper (real name Ankur Johar) charts a story of his personal growth – exploring themes of coming of age in India's 'city of dreams' with a range of subjects that touch upon everything from romantic and family relationships and societal pressures to facing adversity and postachievement melancholy.
The music production is handled by StunnahSezBeatz, a composer duo who complement the straight shooting rapper's urban stories with a sonic palette that draws from Indian classical elements like sitar, tabla and the flute with the international vibes of trap and electronic sounds. The duo is signed to Only Much Louder, and is best known for recently composing the soundtrack to the popular 'On Air with AIB' show.
'Walk Again', the first single from the album, has the rapper talk about conflicts in his family ("I said Pop wasn't there – and soon he flew away") and how he's learned to take the best out of these situations ("Now we meet often, I wanna heal the burns/ So I thank him, 'cause all we can do is learn/") rather than linger on the negatives.
The album is aided by the energy of youth but also offers a mature outlook, as mentioned on the first line of 'One Eyed Monster' – "Pedaishi Buddha* is what they called me." (*Pedaishi Buddha is Hindi for 'old soul')
Libra Scale aims to be remembered as a benchmark for Indian hip-hop albums in the years to come, with Enkore weaving an extremely relatable yet intensely personal story for his listeners. A compact tracklist of seven songs make Libra Scale a sharp, streamlined and coherent project unanchored by filler.
Distributed pan India via the online store Redwolf.com, the album is available for Rs. 175 with a free poster with the physical CDs. The album is also available for digital download on a 'pay by a share' feature, where listeners must share the link of the album for their free download to be unlocked, and here downloaders receive a bonus phone wallpaper as well.
What's next in the young MC's plans? Working with DJ Sinista and DJ Blunt of #Dreamteam, Enkore is readying himself for a launch performance of the album followed by a string of live shows. Dates and venues will be posted on his social media profiles.
Physical CDs can be purchased for Rs. 175 here – http://LibraScale.in/GIMME
Digital downloads, 'pay by a share' are available here – http://LibraScale.in/GIMME
More stories and photos from the making of #LibraScale here – LibraScale.in