Bombay has been serving unadulterated and wicked desi hip hop for the past few years. One among the few who are standing out is Emiway, he is easily one of the most debated artists from Bombay. I am not going to lie, I have heard his name before but when I went to check out his music I stumbled across 'The Mumbai Song' which featured a bunch of other artists, but to put it simply it was wack, wack till the point where Young Thug seemed Grammy award worthy. That was the moment when I decided not to give him a second chance, that is until I came across his latest drop, 'Tadak Padak'.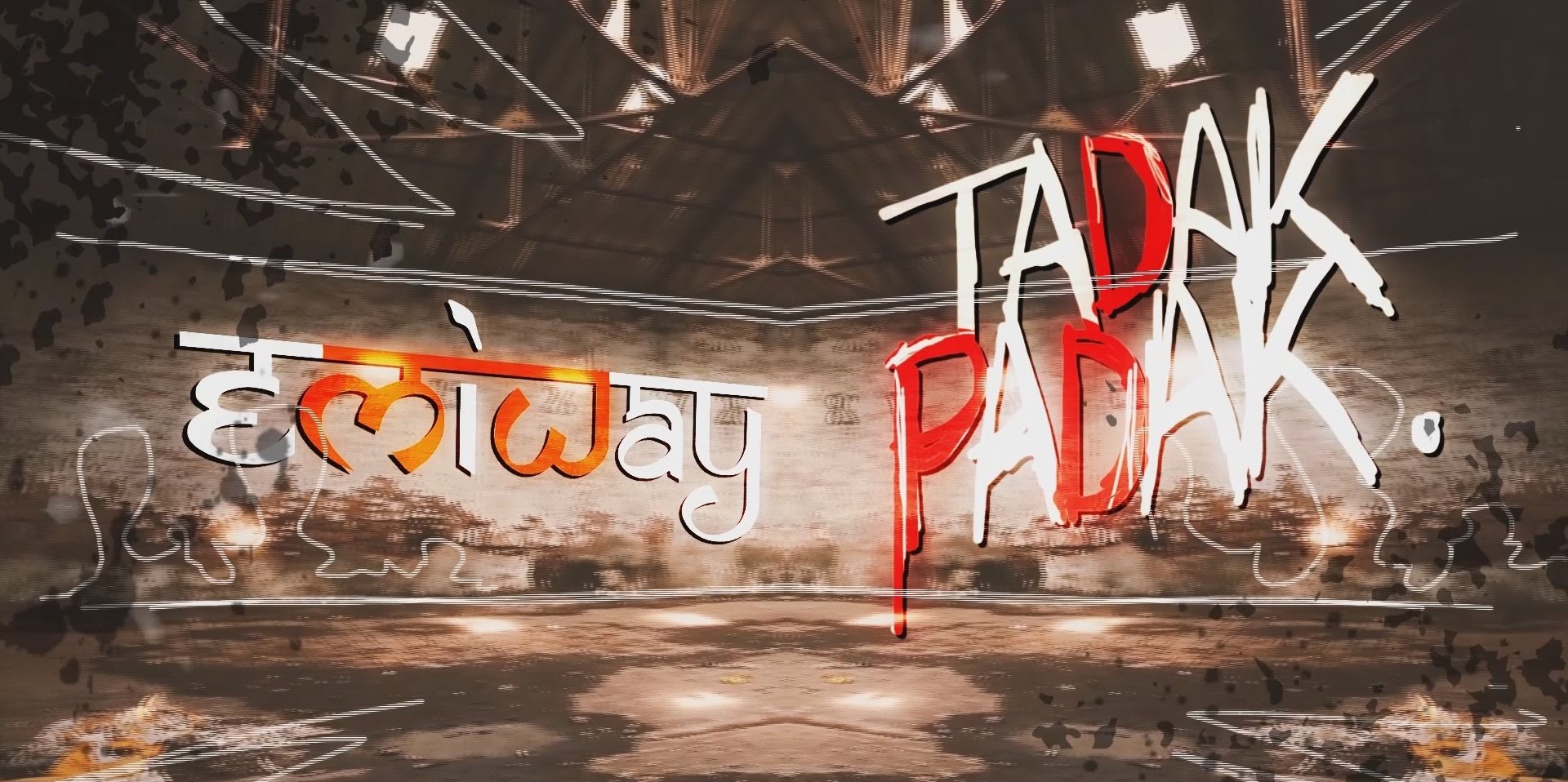 Tadak Padak is a high energy and high octane track which describes how Emiway wants to accomplish all of his dreams and how he is willing to give in everything to make them come true. His flow is spot on and accompanied with a very Bombay-ish delivery which is abundantly loaded with the local slang.
The production is upbeat and has several dubstep elements to it, the drum kit used adds an additional and powerful punch to the bar. The track is a banger and also has a pretty sick video to go along with it.
From my knowledge Emiway has a very versatile catalogue including tracks which will vibe with the underground and then there are tracks which can be visualized banging out in any Salman Khan movie (I am not sure if that is a compliment or not). One of his tracks, 'Maal Waali Aunty' has crossed more than a million views which is an achievement in itself but then the content of the track is very cheap and ostentatious, it is possibly due to content such as this why he is so debated.
However in one of his interviews he went to mention that reviews do not matter to him and all he is doing is just his moral duty as an artist, which is to make music. 'Tadak Padak' is quite the track and we recommend that you should check it out.