Dr. Dre was placed under a private person's arrest outside his Malibu home Monday after a man accused him of pulling a gun.
Hip Hop tycoon Dr. Dre was placed in handcuffs outside his home after a Driver called the police on him.
The 51-year-old rapper/music producer found himself surrounded by police officers from the Los Angeles County Sheriff's Department at the front gate of his mansion, where he was handcuffed as authorities questioned him.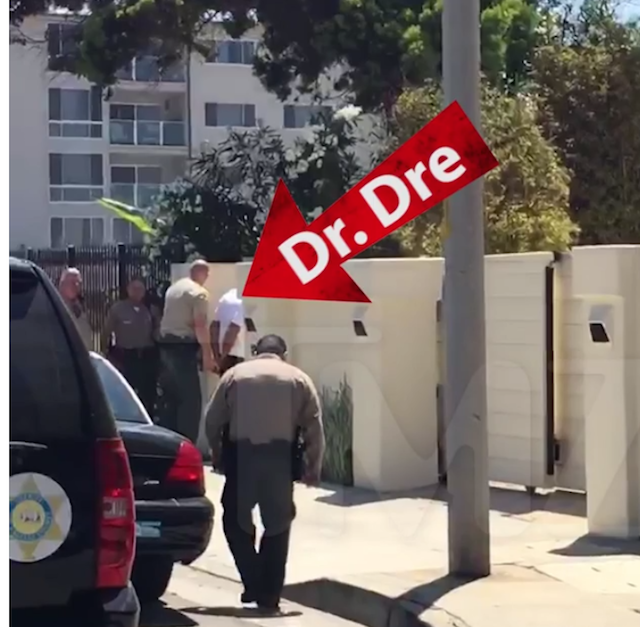 According to TMZ, who obtained photos of his police encounter, officials were called to his residence after, Andre Romelle Young, was involved in a dispute with a man who blocked the rapper's driveway with his car. He asked the man to move his vehicle. But the driver immediately returned and again parked near the same location in front of the rapper's residence. The unnamed motorist then called 911 to report someone had pulled a gun on him.
"Here we go again, another black guy with a gun," the man reportedly said. The racist language reportedly continued, forcing the hip hop star to pull out his cell phone and video the driver. When police authorities arrived, they did not find a weapon after handcuffing and searching Dre, and the officers let the rapper go.