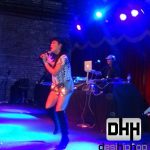 DJ Rekha has accomplished quite a bit in her career. From being named one of the most infuential South Asian by Newsweek to establishing the monthly event Basement Bhangra in New York City, Rekha is also a professor at New York University. Now taking her craft and passion to the next level, Rekha has launched her record label Beat Bazaar Music with the new single "Pyar Baile."
The song has been co-produced by Dave Sharma and Rekha and features the vocals of Meetu and Zuzuka Poderosa. The track samples "Pyar Karne Wale" from the Bollywood movie Shaan.
Rekha is truly defining a sound all her own and we love it! Rekha launched her label and debut the song on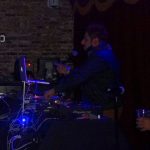 Friday, November 11 at Brooklyn Bowl and the crowds were there to support, including DesiHipHop.com of course. Rekha, Eddie Stats, Geko Jones, and Bobby Friction were the featured deejays while
As Rekha continue to be a pioneer on the Desi scene, she's bringing all things Desi to the frontlines in mainstream media.