DesiHipHop.com wishes all Hip-Hop lovers out there a very happy Diwali. On this day we embrace our journey and be thankful for what we have. We set fire to the negativity and let our own light shine through. This is a part of the reason for the festivities around this festival. Burn the bad and welcome the good.
It truly is the festival of  lights. But if you are against fireworks and air and noise pollution, worry not! DHH to the rescue. To increase the joy and festivities, we at DHH have compiled a list of 10 songs from our Hip-Hop scene that have shown us how to destroy those negative vibes and spread a headstrong, positive message!
1) Kav-E – Heal
Heal is hands down a beautifully crafted song. Read between the lines and you will find that it speaks volumes about how Kav-E wants you to rise. Rise above your own vices and heal yourself. Heal also speaks on issues of mental health and the way social media, television etc. affect our day to day lives.
The video is also well made and interestingly built by joining montages and flashes of various characters, objects places and things that Kav-E raps about at the surface.
2) Nasty Ninja – Kar Jo Sahi Hai
Ninja is a diverse artist. He is known for his bboying skills, his graffiti and producing too. His rapping also takes him to a newer level with the amount of skills and range he has shown song after song.
Kar Jo Sahi Hai is a prime example of this. The message is loud and clear. Block all the negativity around you and do what you feel is right for you. People talk, let them keep talking while you focus on your work. This song has an amazing feel to it with it's melodies as well as the verses on it. This is one song that will give you motivation each time you listen to it. Check it out and elevate your mood.
3) Feyago – Brown Town
Feyago has very uniquely highlighted the issue of racism and self-hate with "Brown Town". He has shaped this song so well it seems like it is a completely new sound in Indian Hip-Hop.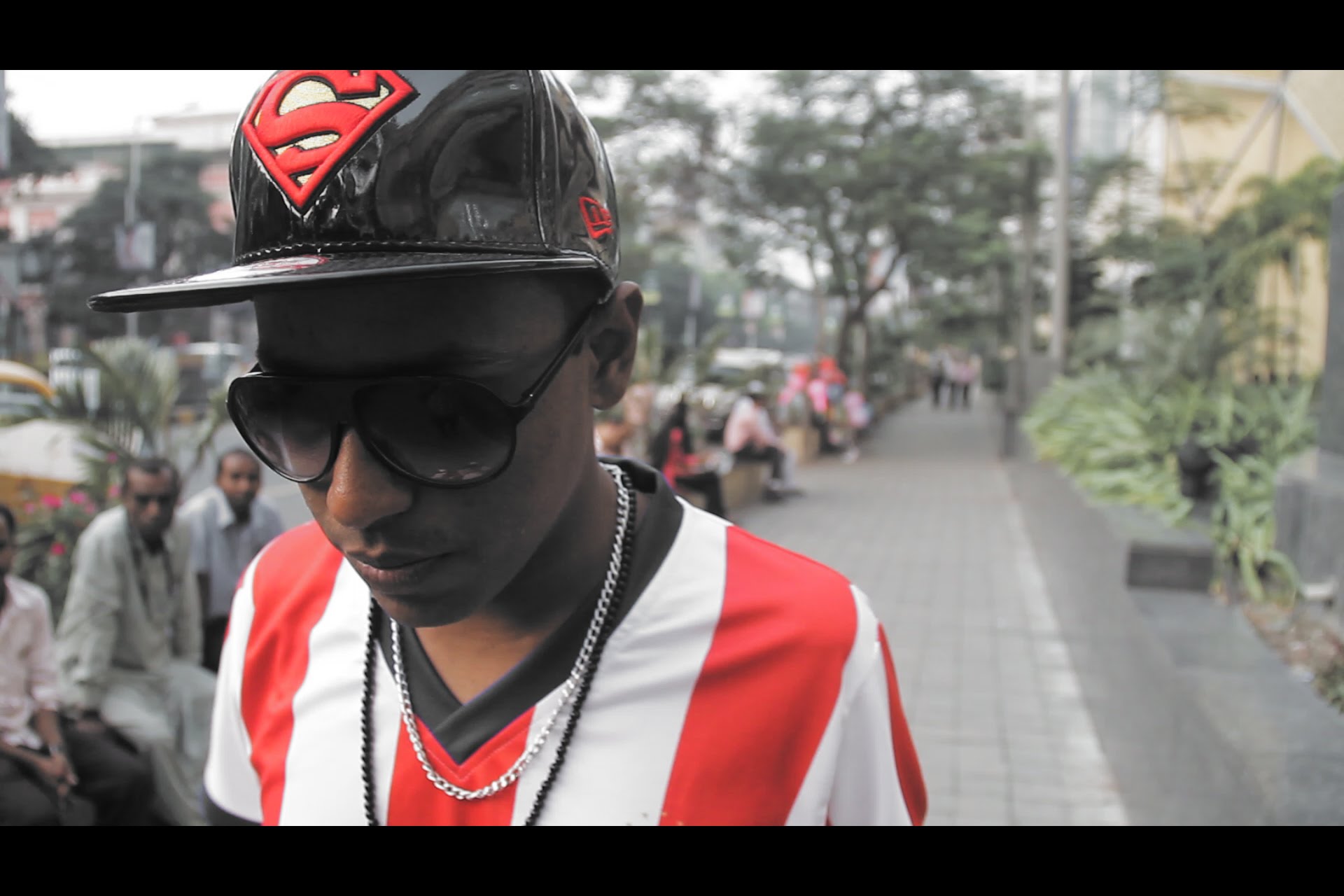 Brown Town is a song that tells us why we should be proud of our skin colours. It tells us that it's a pretty cool thing to be brown right now. People in our country prefer the "white skin" and ignore other colour and even start loathing themselves because they are brown.
But Feyago flips the table around and says that we must change our mindsets. Stop the racism and self inflicted pain and become one with the person we are. Brown is King.
4) Poetik Justis – Clouds
Diwali is here and it is a festival of lights, but it is on this day that we must be responsible to Mother Earth the most. Years on years we have aimlessly followed tradition and burst as many fire crackers as the stores could provide. But this time we need to be accountable for the pollution we create on this day.
Clouds is a song that entails not only the external pollution of the world but the internal pollution of mankind as well. It speaks of how we as humans have destroyed ourselves and reflect that same attitude on to the world. It highlights all of humanity's wrongdoings and urges for a state of peace within each other so that we can project peace outward too.
5) Prabh Deep – Suno
Suno is a jab on the current education system in India. The song takes charge in highlighting the situation of the kids nowadays in school. Prabh Deep has told a story like few others have. He has directly depicted the story of Indian schools around the country.
This track is an ode to the lives that have been impacted due to negligence, kids being led astray and getting into the wrong influences for a quick buck or two. This track shines light on these issues and gives us a key takeaway. The output is that we need to educate ourselves better and observe our surroundings more too.
Prabh Deep uses rap as the perfect medium to directly educate all of us about miseducation. He also talks about how we should be more conscious about the messages we relay in rap music.
6) Enkore – Walk Again
Walk Again is a story of a kid from Bombay. Enkore depicts his personal stories and relays how he's seen through the good times and the bad. Its a track that tells us to keep it moving. To keep striving for something bigger through every obstacle we face.
He shows us that after fighting through all these hurdles, now when he looks towards the future he is fearless because he has learnt to walk again throughout his journey. This song is for those who have their own personal experiences and have been trying to reach out in a cry for help. Check it out and feel each word!
7) Shaikhspeare – Inquilab Zindabaad
When music is made as a medium to revolt against the atrocities of mankind, that's when you know an artist is serious about his craft. Shaikhspeare is no stranger to this scene. He has time and again shown us what his plans are and the way that he uses his voice is to spread a message loud and clear – we all need equality.
Inquilab Zindabaad (long live the revolution) is a song that relates to the much needed changes in society that nobody is eager to talk about. It lashes out against casteism, religion based inequalities and other problems that affect the day to day lives of people especially in India.
The rap makes corrupt politicians and their policies the target of the song and reaches out to the people to observe and understand the changes that we need to bring during these times through our efforts.
The video is a well made one by Nikhil Vaiude and EMF of Elsewhere crew and cleanly depicts the ideals of the song by showing Shaikhspeare directly talking to the kids in a school about these issues. Watch the video to understand what needs to change.
8) Naezy – Azaad Hu Mai
Freedom is the highest goal someone can aim for in today's times. Especially as a musician, Naezy has also been fast-paced on his grind. He has certainly set the bar high with Azaad Hu Mei. This song relates to him being the voice of his people and community. And how he breaks free from the things that hold others down. He breaks free from the noise, the clutter and focuses on his vision.
Azaad Hu Mei reflects Naezy's story as he talks about breaking free from his self doubts and pushing on for achieving bigger things. One has to be free of mind to be free of anything and this song personifies that ideal. Listen to it below and let us know what you think.
9) Brodha V – Aigiri Nandini
"Aigiri Nandini" is an ancient Hindu shloka about Goddess Durga – who is the destroyer of evil. Brodha V is very well known to fuse Indian Mythos with rap music and this song has pushed that message far and clear.
The song is in honour of all women worldwide. The video depicts the strength of a woman and the part she plays in destroying evil. The Shloka has been expanded in rap form to express devotion while at the same time projecting women empowerment on the screen. This song is well crafted and reflects a new sound entirely for the whole scene.
Watch the video below and tell us what you think!
10) Muhfaad – Happy Diwala
To end this on a high note, we present to you Muhfaad's Diwali gift to all of us – "Happy Diwala". A raw, hard hitting track that is all set to set the roof on fire. Muhfaad goes in on the verses he drops and this song was no different.
Its got straight up dope punchlines, amazing flow and delivery and he keeps em coming one after the other. It takes skill to do this and Muhfaad has proved once more that he is no stranger to the rap game.
Happy Diwali once again to all the Desi Hip-Hop family and the whole scene! Be safe and celebrate responsibly.