A new wave is on the rise in the Indian Hip-Hop scene. The Mumbai scene has boomed and grown into a great height and moves further almost every day with a lot of releases coming off from the region. The movement is collectively known as the "Gully" rap scene. Gully rap as a term was self defined by a lot of the followers and emcees who tuned in to the scene with the rise of two major artists. Naezy and Divine.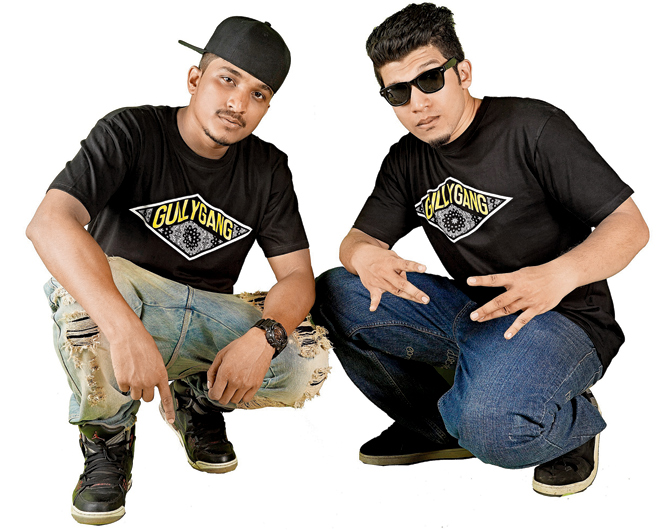 Divine sparked an entire sound into the game with his debut collaboration with Naezy on "Mere Gully Mein". This paved way for a whole lot of other emcees to follow and talk about their struggles and experiences living in their vicinities. The gully scene included a vast number of voices and listeners from a lot of corners around the country. But, as a lot of movements go, not all people receive these things well.
There are a number of emcees on the rise taking shots at Divine for this movement. Out of spite, out of context, or even to prove a point, the shot takers are coming at him to address their perspectives on this matter. Previously, an emcee from Pune named MC Stan fired some shots at Divine and a bunch of other emcees. He cleared it out in an interview stating that Divine should have never compared himself to Tupac. He said also that this the reason for his diss record.
To call that a "diss record" though, would be a clear overstatement. The song is comical and doesn't brush against the emcee in any sort of major way. It is comical to see the rise of such emcees, and this makes a compelling point that the audience themselves are dumbing down to a version of Hip-Hop that is taken out of context.
Emiway added spark to the fire by responding to MC Stan with a killer music video. The rapper clearly took shots at Stan for being a noob and a phony, suggesting him to go learn the ABC of hip-hop. This gave all the more traction for MC Stan, which he was anyway getting by using Divine and Emiway's name. Check out the reply below.
Adiacot Snaps At The Gully
The most recent diss record however, comes from the east. Adiacot is a three member rap piece consisting of members – EPR (of Underground Authority), HulkyBoyy, and Eldeepo. The rap crew have jumpstarted their presence on social media with this message – "The hip hop game in India was getting boring, so we at Adiacot decided to spice things up a little bit with a hard hitting diss track 'Gully Mein Apne Kutta Bhi Sher Hai!'. Do like, share and subscribe to our channel!
"
This track is aimed directly at two of the most popular Bombay emcees – Divine and Emiway. They have taken big shots with actual bars to diss these two. Whether this is a part of their upcoming project, or a marketing gimmick, or just out of their vision for Hip-Hop in India, is yet to be seen.
What is known, however, is that the three piece crew have given both Divine & Emiway one week to respond. This seems like a really great tactic to lure them into a full blown diss battle back and forth. But the diss responses might not be coming in at all. All in all, Adiacot had more to say in this diss record taking shots left, right and center. Check out their diss record below and let us know what you think!