Another year means another opportunity for us to listen to an extremely wide range of new albums. Hip Hop has definitely surpassed every other genre to become the most heard genre of music in the world. Social audit that has to do with the way people have received the kind of music and accepted it to be what it is. A global multicultural lifestyle that has changed countless lives both for artists and listeners.
This year we are already prepped up to get to listen to some of the best albums from the best artists in hip hop. Even though release info of all albums have not been confirmed yet, there have still been confirmed citations through the artists themselves through social media or otherwise. Hence we have compiled a list of  albums that will be released in 2018. Check out the list below and let us know if you feel like any other artist need to be added on this list.
1) The Game – Westside Story
One of the most important pieces in the West Coast rap scenario, rapper The Game has work this way to the top by giving us classics after classics. His last album was in 2016 and was a double disc 2-part album named Documentary 2 & 2.5. Needless to say, the albums did extremely well for The artist. And listeners were rejoiced to hear the raw uncut Westside sound once more coming from Game.
Towards the end of last year game give us cryptic messages about his upcoming "last album" before retirement. To be named "Westside Story", game has ended that this would be one of the most personal and most highly dedicated album that he would be working on. The emcee went off social media for a short while later to work on his body more. But the fact remains that yes already declared this album to be his last.
While we certainly hope that this will not be the last Game album that we would be listening to, we are also extremely excited to hear more from the artists' record shop. Eagerly awaiting the return of the Game!
2) Travis Scott – Astroworld
One of the most resonant voices in the industry right now is Travis Scott. Is last album "Birds In The Trap Sing McKnight" the string of hit singles and even more favourite songs that we could add to our list. To add to that, he also earned himself a World Record when he performed his hit single "Goosebumps" 15 times in a row. That feat surpassed the likes of Jay-Z, Beyonce and Kanye West.
Travis Scott has also been a cultural icon and a fashion enthusiast, he has collaborated with various brands for shoe lines and clothing. Astroworld seems to be on the come up real quick. We can find bits and pieces of it through social media, but nothing really concrete. Here's to more achievements for the emcee.
3) Migos – Culture 2
The end of January saw us vibing to the sounds of Culture 2 by the Rap trio superstars Migos. The album broke records worldwide and elevated the trios already superstar status to megastars. As if hit singles like "Stir Fry" & "Motorsport" among others weren't enough, the trio added more jewels to their 24 track album.
Songs like "Open It Up", "Higher We Go", "Gang Gang", "Culture National Anthem", "BBO", "Walk It Talk It", and "Supastars" highlight their definative but growing sound and cement them further into the role of pushers and protectors of the culture.
It's a new day and age for rap and Migos is definitely here to stay. Let us know your thoughts and opinions on the Culture 2 album in the comments!
4) Nipsey Hussle – Victory Lap
Every underdog shall rise and its time for Nipsey Hussle to shine through. Being a dormant force in the scene Nipsey Hussle has taken all efforts right now finally grab all of the limelight and be his own artist in his full potential. With the support, recognition and encouragement of the big players in the industry, Nipsey is literally on his "Victory Lap" with his latest album.
Laced with some of the best verses in Hip Hop right now, Nipsey looks to single-handedly carry the industry towards a new direction in Hip-Hop. The album (which released on February 16th) is a class apart. It is a fresh rejuvenation of sounds and vibes for Hip-Hop heads around the world. Available now on all streaming platforms, let us know what you think about the album! Give it a listen now!
5) Kanye West – Turbo Grafx 16
Kanye West and Kid Cudi have been said to have spend a whole vacation in the Hills of Tokyo, working on a secret album. Now, this could either be a collaboration album that we are all waiting on, maybe Kalia could have worked a little bit more on the upcoming "Turbo Grafx 16" album.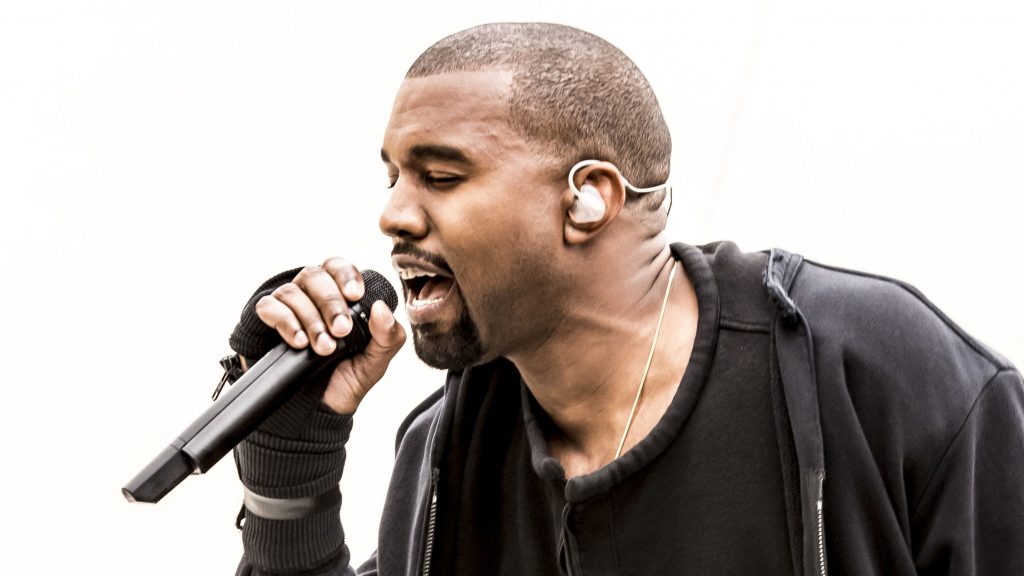 After the immense success of "The Life Of Pablo", the lingering question between all kanye West fans was the same: Where to next? And in true Kanye fashion, the name Turbo Grafx 16 showed up in the rumor mills surrounding the new sound of K. West. Little is known of this album but we know for sure that it is tentatively scheduled to be dropped this year. Here's to hearing more from the new sounds of Kanye West.
6) Pusha T – King Push
2018 is going to be the year of the King. Pusha T is all geared up and has appeared on interviews proclaiming to everyone that "King Push" will be the album of the year 2018. He has promised us straight hardcore, uncut rap on the album and we are more than happy to bless our ears with the sounds of Push.
The LP is going to be produced by Kanye West so we already know that department is going to be the best kind of music that our ears can feel. Combining that with Pusha T's style and we are going to be in for a classic ride. He has also stated that both him and Kalia have three separate versions of the album already. We see that the hard work is still on and according to Pusha T, it's only because "perfection takes time".
7) NaS – TBA
The Don is certainly cooking something for the future. But it remains to see how near or how far that future really is. We haven't really had much after the release of "Life Is Good" from the rap phenomenon. Apart from the confirmation that he gave us in DJ khaled's previous project. We are as patient with the upcoming album as we were when we heard "NaS Album Done".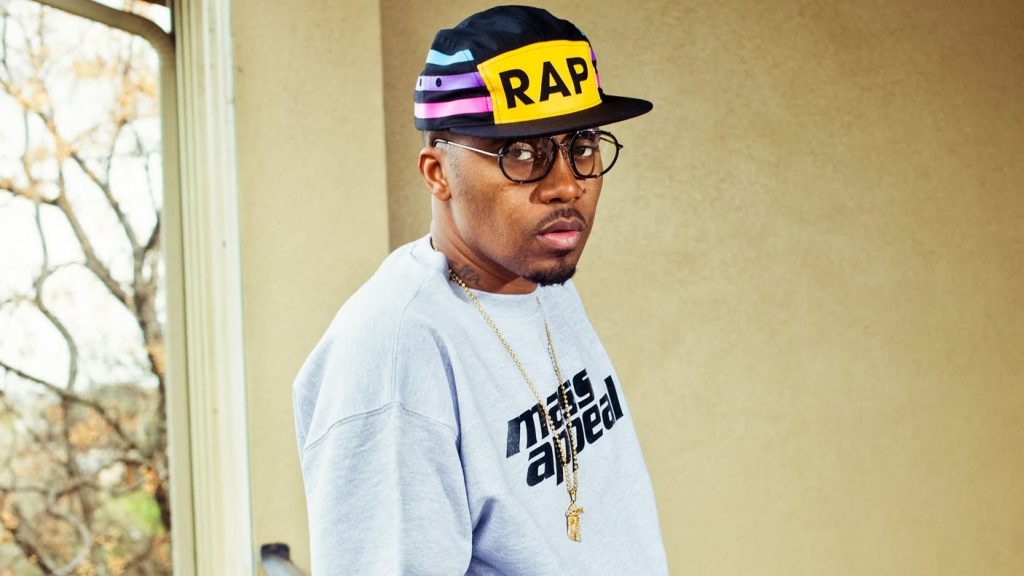 Seeing that last year brought out two big Legends to drop there on albums (Jay-Z and Eminem), we can say that it's only a matter of time until the Queensbridge Giant drops his album. Till date no new news has yet surfaced about the album, and it's anyone's guess whether the album is going to drop this year. According to a lot of websites though, NaS does have plans to drop an album this year. Here's to the next NaS classic!
8) Tech N9ne – Planet
On 2nd March the world will witness one of the best comeback albums from one of the best independent artist in the Hip hop music scene till date. Tech N9ne is about to take us on a journey through his "Planet". The lead singles for the album have already been released and have gained the emcee worldwide recognition already.
Tech N9ne is always known to create new sounds and styles with each and every album or sound that he tries to get into. And listening to the first few singles out of Planet, it won't be a far stretch to say that the album will dive into sounds which may not even have existed previously. The album may even cause a rebuild and rebirth of styles spanning across the eras of Hip-Hop and pop culture.
What are your thoughts on Tech? Let us know in the comments below!
9) Drake – TBA
Drake Has just started his 2018 and already has stripes to his name. His latest single God's Plan broke streaming records worldwide and went three times platinum already. The music video for this song was an estimated 1 million dollars, and Drake and the OVO team gave it all away to the people. God's Plan was a part of a two-song EP of sorts which we feel is just the start.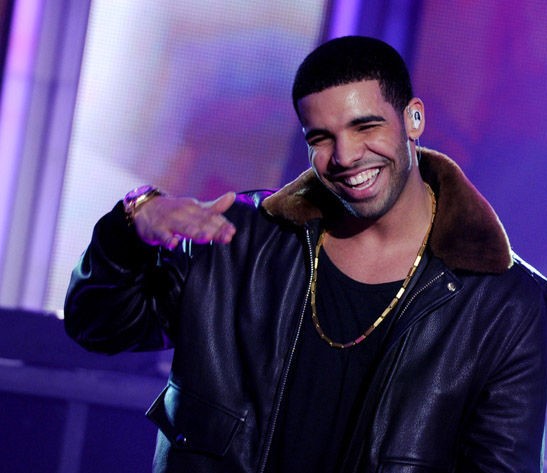 As of now, no real news has been released of what the next move is for Drake. But it is speculated that he will be dropping in album this year as it has been long overdue. More life was just a playlist and was posted as such. An album must be on its way.
10) PRhyme – PRhyme 2
Also releasing in March is the iconic duo of DJ Premier and Royce Da 5'9 – PRhyme's sequel to their debut as PRhyme. PRhyme 2 is going to be an essential listen for all the hip Hop heads around the world. That you have gain mass recognition for their synchronicity and synergy on PRhyme 1 and has since then been on a roll to create even more hits.
PRhyme 2 is only going to add up more of the hype and creativity within these two gentlemen of Hip-Hop. They are already one of the best binary crews to exist in the Hip-Hop universe. Two legends go on and create a masterpiece this March 16th! Let's tune in and find out – PRhyme!