Each and every week witnesses some jaw-dropping hip-hop releases in the Desi hip-hop community. Artists put in their efforts and as a result, hip-hop music scene is flourishing. Like every other week, we, at desihiphop.com, try to bring some of the hottest releases from the week for hip-hop listeners. These are hand-picked releases which are not arranged in any rankings and are equally important for the culture. So, without any further ado, let's see what was hot this week.
Repeat – BEG x KKG
Two of the most respected multi-lingual crews BEG and KKG joined forces for "Repeat". Black Eye Galaxy members Guru Lahori, Rush Toor and Mohan Singh have gone shoulder to shoulder with Kala Kurta Gang members Sikander Kahlon, Rob C and Sady Immortal in this one of a kind collaboration. DesiHipHop.com has officially distributed the track which is finally OUT NOW!
"Repeat" is unlike any posse cut you might have heard before from the Desi rap scene. The funky-smooth beat is produced by one and only Sez productions. Moreover, Manj Musik and Saheer have mixed and mastered the project, automatically putting a stamp of 'banger' on the track. Romi Kahlon has pulled off the sick graphic visuals for the video of "Repeat". Also featuring is DesiHipHop's CEO – iQ – who is the executive producer of "Repeat".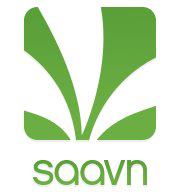 Significant lyrics from the track-

Gaaneya layi rakheya na writer
Sins layi main rakhi ae Bible
Bitches layi main rakhi ae I-Pill
Snitches layi main rakhi ae Rifle
Checkout the lyrical video of  "Repeat" by BEG and KKG here –
Kacha Ghar – Pardhaan
Pardhaan once again proved his skills in "Kacha Ghar". Pardhaan is known for uplifting social issues in his tracks and is often considered as first Hindi rapper who blew up from the underground. As a matter of fact, he showed the real side of the society in "Kacha Ghar" and kept it hundred. Before "Kacha Ghar", he did tracks like "Unhey Chod Do" and "Maar Maar Ke Mukkay" which created buzz in the business. 
While Dhruv G created this beautiful beat, visuals for the track has been done by the duo – Vin And Him which were later edited by Varun Arora. Imaginationz Studio is credited for the VFX and Distant Feel Studio did the engineering for the track. Pardhaan is an artist that never bounds himself to a certain thing. He always tries to experiment with each and every track and his fans always support him no matter what. 
Significant lyrics from the track-

Yeh umeed kambhakt aaj tak nahi tooti
Meri santooshti kabhi mujhse nahi roothi
Kabhi nahi chutti li kaam ko maana seva
Mere prabhu se meri chaahat zara bhi nahi jhooti
Watch the music video of "Kacha Ghar" by Pardhaan here-
Sun Raha – Raxstar
Raxstar and Sunit Music recently did a soulful track "Sun Raha". As a matter of fact, Raxstar and Sunit Music once again reached out to T-Series for this brilliant track. Rax and Sunit did the remix of Bollywood's very hit track "Sun Raha" and brought Shreya Ghoshal on it. On the other hand, people have always had mixed opinions of Rax being considered as an underrated artist. Many listeners who have a thing for genuine lyrics and content would agree that Raxstar needs to be at least one of the top 5 in the game if not being the best. Raxstar is a soldier and his sword is a pen.
Furthermore, whenever Sunit and Rax come together for a project, it turns out to be a banger. Tracks like "Janemaan", "Bandook" with Badshah, and "Balwant" are some of their best work as a duo. One cannot bound them as a duo, but, Sunit knows what Raxtstar's sound is. "Sun Raha" is a pure banger and the track has a soothing vibe. Also, Daniel Alexander did a great job with the visuals. Much like his previous videos, Raxstar plays the protagonist who is in love with a beautiful woman. The story line revolves around their love story with a twist of tragedy.
Significant lyrics from the track

You're my queen and can't anybody take your crown
Your name is like my favorite sound
I miss you all the time, not just when you wave around
I thank God for the angel I found
Watch the music video of "Sun Raha" by Raxstar and Sunit Music here-
Pyscho – Shah RuLe x D'Evil
Trigger warning – This song is highly prone to trigger psychotic episodes of "turn up". The latest release by Shah Rule and D'evil blends a banging beat produced by Lasik with a chorus that sticks. On top of that, you get some dark, grimy bars by both the emcees. All this coupled with the tripped out music video that will get your dark side out of you. You can't mess with the "Psycho".
The video for the song was shot by Rohit Joshi, who also added the VFX and was edited by Shah Rule himself. You will notice cameos by Tadpatri Talkies' frontman and B3 India's top dog EMF in the background. Other familiar faces are producers DJ Blunt and HHB  in the background, setting the crazy goon vibe.
Significant lyrics from the track-

Suka sa raag aake dejaana band kar
Dikha, ya chupaa ke lejaana band kar
Mere bheje ko baraf pe litaana jamkar,
Mere soch ka toh na hai koi thikaana, shankar!
Watch the music video of "Psycho" by Shah RuLe feat. D'Evil here –
Super Hero – KeepSake
KeepSake is one of the most celebrated artists in the game. Unfortunately, his sudden hiatus left his fans heart-broken. After a lot of anticipation surrounding his comeback, "Super Hero" came out as a satisfaction. In fact, KeepSake is known for spoken-word kind of verses which sounds relaxing. "Super Hero" is not different at all. Furthermore, "Super Hero" is a one-man-show. KeepSake wrote, composed, produced, engineered and performed the track all by himself. He took it a step further and designed the artwork and the lyrical video himself.
"Originally written in 2013. In fact, I almost gave up on this song until I thought that it can be used in my EP that I am working on. I started producing and changed the beat 2 times before I settled on this one. I am in love with 80's pop vibe so I thought why not make some thing a little 80-ish. The story in the song is true to it's core but keep in mind that I wrote this song in 2013, that's 4 years. People change in 4 years, friends become strangers and strangers become friends. One last thing, My EP is almost finished and will be released very soon so be on the lookout." KeepSake said.
Significant lyrics from the track-

Woh hai ek Super Hero
Bigdey huye is toofan se keh do
Samjhta hun main saari teri chaalon hain jo
Watch the lyrical video of "Super Hero" by KeepSake here –