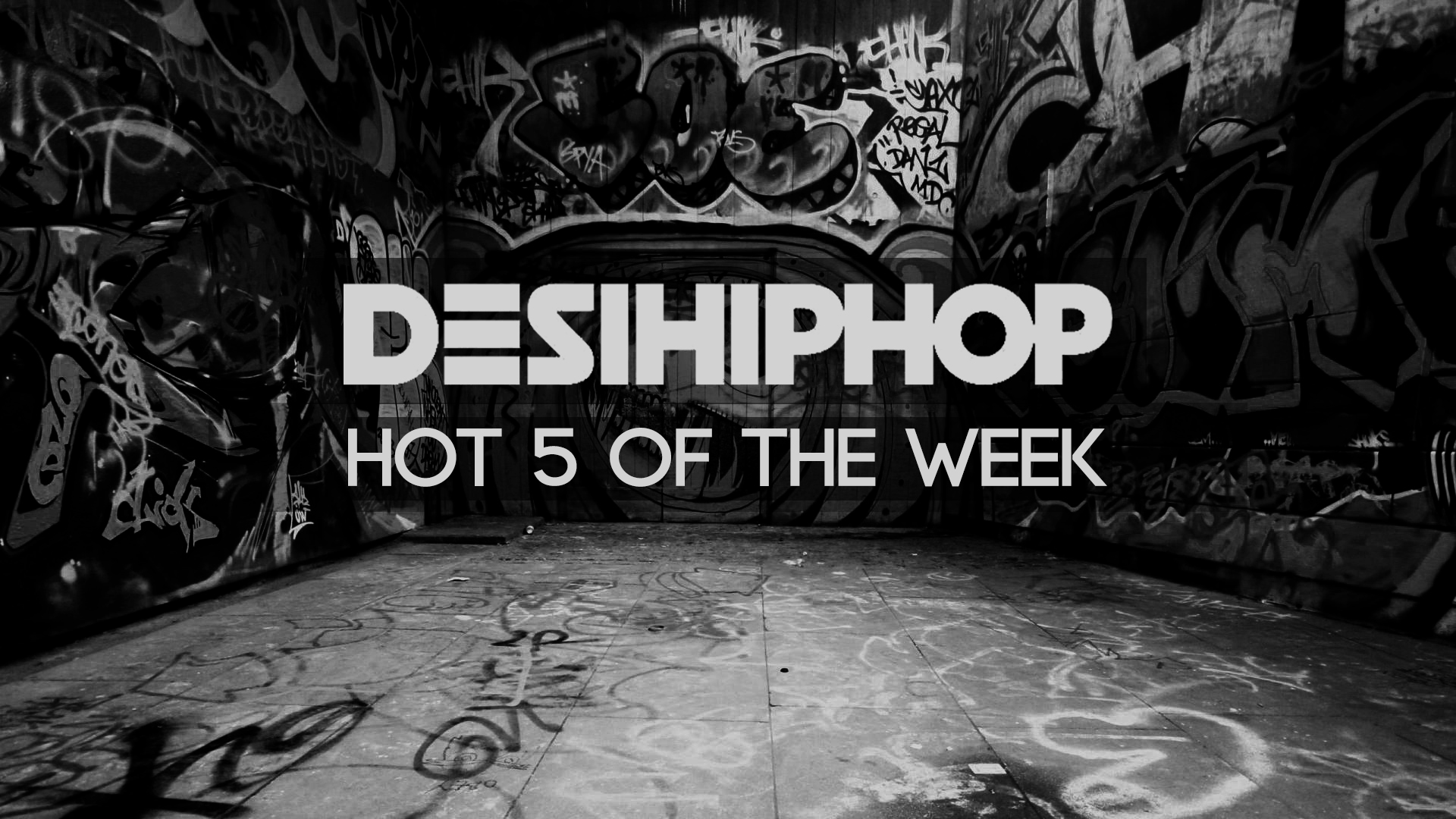 DesiHipHop is growing in india and it is growing at a fast rate. There are tons of releases every week and we at DesiHipHop try our best to watch out and listen to every one of those. Below are hot 5 Hip Hop tracks we're feeling this week at DHH HQ.
Related – DesiHipHop's Hot 5 Of The Week (W/34)
1- Chill Raamix | Raftaar | Puneet Kohli | Marshall The IIIrd | Saurabh Acharya
If you're an avid underground desi hip hop fan, you'd be well aware of the track 'Chill' which dropped in June this year. The track by Delhi's Puneet Kohli & Marshall The 3rd, Prod by Varun rippled through the underground and quickly because a summer anthem for desi hip hop heads all over the world. You also might be aware of how the track caught the attention of Raftaar, he hit the boys up asking to do a #Raamix…? Well wait no more, the track is here and it's a BANGER! And that's why it is in out Hot 5 section.
2- Lockjaw (Refix) | G Frekey & moJo (Desi Beam)
Desi Beam (G Frekey & moJo) are back with a refix version of 'Lockjaw'. This song is originally performed by French Montana & Kodak Black. And here it is, the pioneers of Desi Hip Hop underground scene (Desi Beam) are back with a desi version of it.
3- Guru Lahori | Duniya
Guru Lahori's latest release 'Duniya' is very different from what he usually does and this time he is dropping knowledge and creating awareness about what is actually going on around in this world. The world we are living in currently is a soup of terrorism, racism, poverty and chaos, the humans are falling sick because they are being fed this infected soup. Guru has approached this in the most meaningful way possible and you can feel his pain in his bars. Check out 'Duniya' music video below in our Hot 5 Section.
4- Summer 16 | Cash Saini | Music Video
Cash Saini is back with 'Summer 16' and he sounds better than ever. Cash Saini has shifted from India to Canada but he has not let that affect the continuity in his music, prior to moving out of the country he was consistent in releasing music. Check out Cash Saini's bars over bars in 'Summer 16' music video.
5- Marcus Haran | Freestyle
Marcus Haran is a hip hop artist, Producer & Beatboxer from Toronto. What's most impressive about Marcus Haran's music is his commitment to presenting universal themes, though. His tracks deal with topics that listeners can engage with whether they're from, which makes sense considering his own personal journeys. Check out this freestyle by Marcus Haran in his studio.