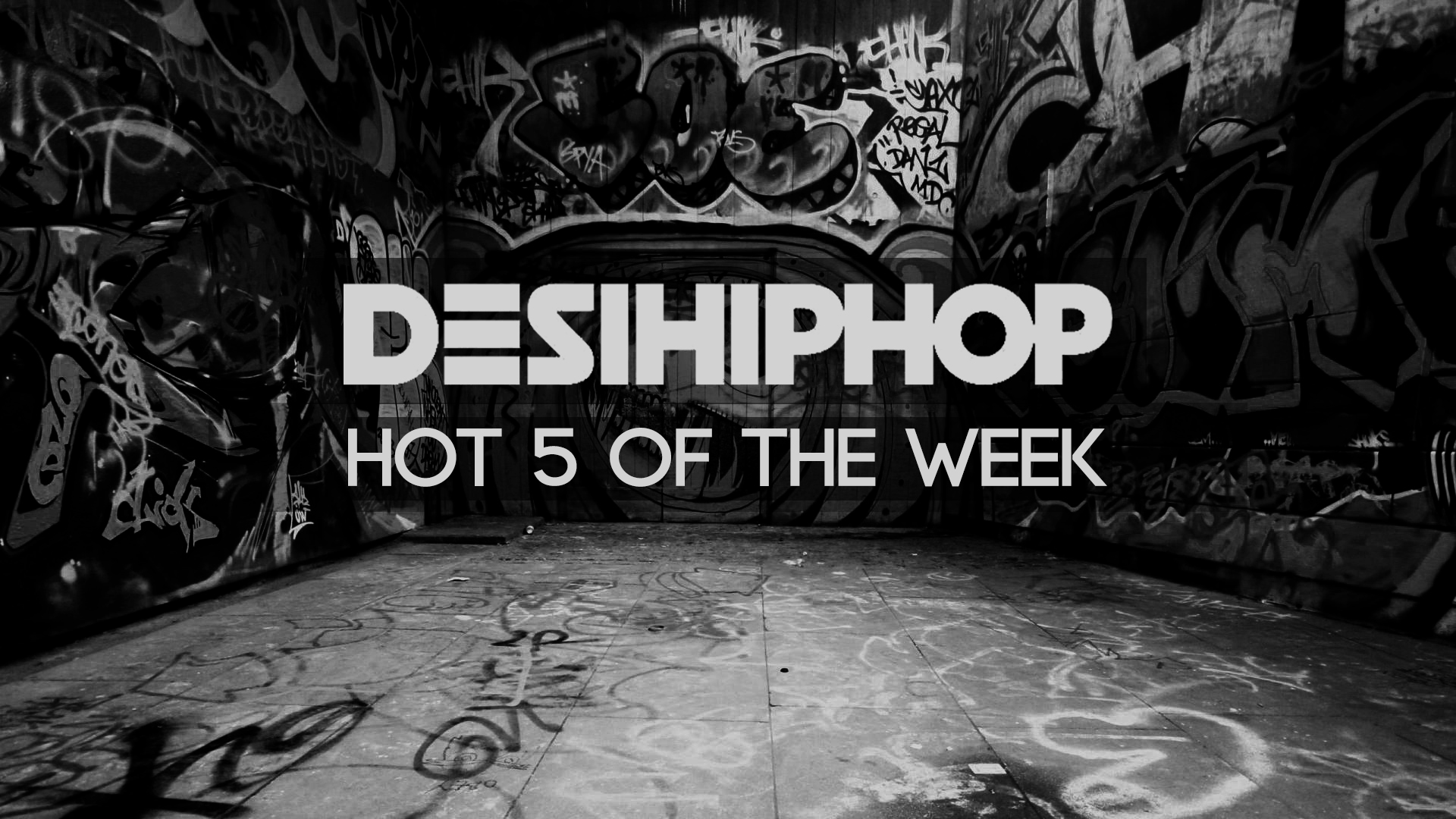 DesiHipHop is growing in india and it is growing at a fast rate. There are tons of releases every week and we at DesiHipHop try our best to watch out and listen to every one of those. Below are hot 5 Hip Hop tracks we're feeling this week at DHH HQ.
1- Inquilab Zindabad | Shaikhspeare | Prod. Anno Domini Nation
'Inquilab Zindabad' is a track based on the current situation/state of India and in particular, its political system. Shaikhspeare's take on Indian politics is a masterful piece of conscious hip hop. He's built up a steady reputation for being one of the most conscious rappers in the scene and doesn't fail to disappoint on that front through this release.
2- Mainn | Punit Malhotra Ft. Deep Harks
In the plethora of Punjabi emcees trying to leave a mark we have Punit Malhotra who has featured Deep Harks on the track as well. Last I heard from Punit was on 'Bad Girl' and that track was catchy. Song featured Manj Musik's newest recruit and Mohali city's very own Sikander Kahlon and also one of the most debated females emcees in the circuit 'Kauratan'. 'Mainn' however is very different from 'Bad Girl' in terms of content and appeal. Deep Harks has also released several tracks in the past such as 'Leh sun' and 'Thug Life', although none of these tracks went viral but received a moderate response.
3- J19 Squad | Alfaaz
J19 Squad is a hip hop crew from Jodhpur Rajasthan. They make a strong comeback with 'Alfaaz' after their previous release 'Matlab Nahin'. J19 Squad consists of 2 people 'Young H' & 'PK Nimbark' They also dropped their version of Panda remix in the summer and it was very entertaining. J19 is a relatively new crew trying to leave a mark in the already overpopulated Desi Rap Game also I am not aware of any happening artists from Rajasthan and this might be the first crew I came across from that territory.
4- Olvin | Shuruaat
Olvin is out with a track titled 'Shuruaat' and a very sleek audio spectrum video. I remember olvin from the track we released a while back 'Dicypher' in which 2 more artist 'Hardy & Sir-D' were seen with him in the music video. Shuruaat is a self-composed, self-written and self-produced track. Olvin describes his journey as an artist through this song and who is his motivation behind his success in the underground scene.
5- Jawaab | Mc Snub
Delhi based rapper Mc Snub a.k.a. Shaurya Bhatia drops his new video titled 'Jawaab'. This track encapsulates the sentiments that everyone faces at least once in their lives. It beautifully expresses how obsessive love becomes, how it destructs everything you stand for. As the track progresses, it describes how to cope with the pain and reconstruct every facet of life that got tarnished. It shows how we seek vengeance against the person who once became the reason to live. It shows how we become more focused on the things, and on the people who matter.