Welcome to the latest edition of Desihiphop.com's Hot 5 of the week. This is a recurring article that puts into perspective the week that was in Desi hiphop. We have collected and organised some of the best singles that have come out recently. We live in a time in age where there is a lot of active creation of content from a lot of talents across India.
This week we saw the return of a lot of heavy hitters dropping bomb tracks. It was a week not just of collaborations, but also extreme quality and some great videos. We even discovered a breakout RnB artist who mesmerises people with her soulful voice. There are so many great things and great pieces of content coming through the barriers. Desihiphop.com is here to collect and list as many of these great pieces of art as possible. So without further ado let's start with this week's Hot 5.
Note: Do not confuse this list with a ranking basis. We have just collected the most recent and top songs that we felt deserved to be here on this list! Have any other artists/tracks you think did great this week? Drop the song links in the comments section below and let us know!
Sun J -x- Dee MC – Got To Move
Starting off with a bang, two of the most versatile emcees in India combined their sound and skills to give you a fast-paced, hard-hitting rush of a single. This track is a movement in itself, every piece of the track is placed perfectly. Both these emcees define their particular skills and styles and flow effortlessly with the beat.
The overlaying theme of this track is one of motivation and inspiration. It defines some of the conflicts that arise both outward and inward involving an artist and his art. But the hook says it all, is that you have to move; you got to move. It spreads the message of pushing forward through the process to reach an end goal. The beat is produced by Sun-J himself.
This is a must have track for all of you Desi HipHop heads. Play this track loud and proud on your playlist. The video for this track has been shot and edited by one of the most efficient videographers in the scene – Romi Kahlon. Check out this great track and video down below. Don't forget to share and comment your thoughts on it on the comments section.
Shizty – Saawre
Shizty is the most recent breakout RnB artist that we were talking about earlier in this post. With her latest release she has sparked a whole new sound that can be explored in so many different ways. It is also truly exciting to see where she is heading with her music. Her first ever debut single "Saawre" has laid the groundwork and the foundation for many more hits to come. The first thing that you will notice about this song and the sound is how polished and how international it sounds.
With a voice like hers, there are literally 100 directions that she can go with and adapt to. Its just incredible to see her and listen to the soothing sounds in Saawre. The word "Saaware" means beloved. And the song leaves the listener in a trance. This song is now available on all major streaming platforms. So waste no time in listening to this beautiful voice! Also, make sure that you share this song with your friends if you liked it. Which we are sure you will!
Listen/Stream on the link HERE -> https://DesiHipHop.lnk.to/shizty
Yungsta x Frappe x Uday Bakshi – Drama
A Triple threat collaboration that bangs just as hard has been presented to us thanks to the talents of Yungsta, Frappe Ash and Uday Bakshi. Right off the bat this song goes in as soon as you press that play button! The song is a remix of the song "Saint" on the collaborative album by Travis Scott and Quavo named Huncho Jack, Jack Huncho.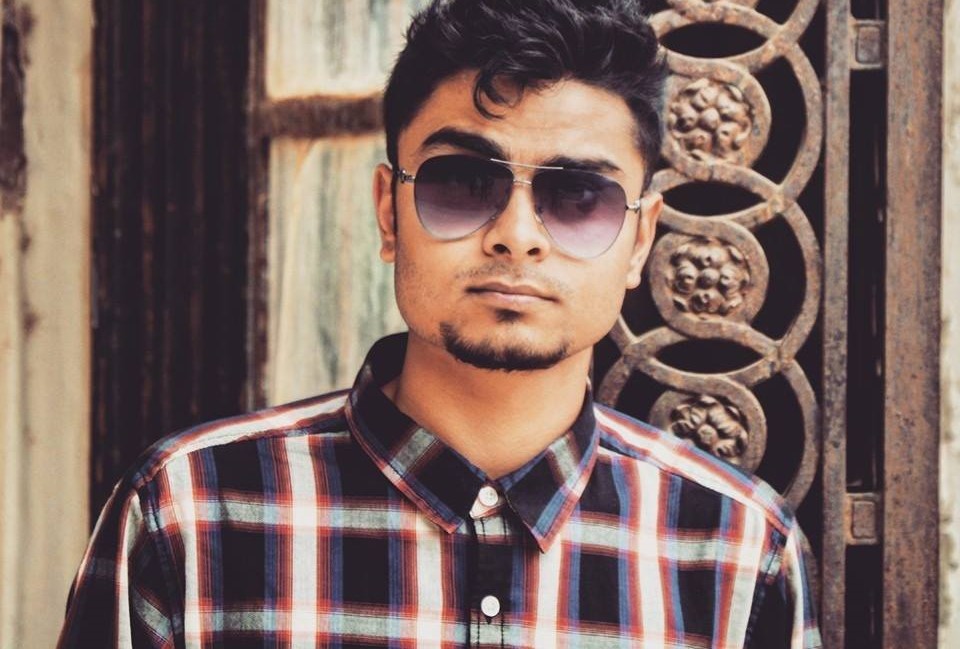 And one after the other right on queue, all three of the emcees come and go, adding a touch of their own flavours to the song in verses. We already know the synergy between Yungsta and Frappe Ash is set tight. This is due to the most recent releases by the duo. This time they also roped in one of the most ferocious emcees from the North side – Uday Bakshi. It's hard to tell who had the better was on this track, that's why I will leave this decision up to all of you. Check out the track below and let us know in the comments section, who you thought had the best verse on this track!
Encore ABJ – HI RAM
Encore ABJ is turning out to be one of the most well-known names in the Hindi rap game. His relentless consistency and his dedication to his art are two of the things that have become defining characteristics for the Delhi based emcee. His penmanship is as vicious as his delivery in Hindi. He is hindi new film not afraid to try new and different things with regards to the way a verse should sound or maybe a chorus should sound. In his recent release, we see these defining characteristics out loud and in the forefront of the track.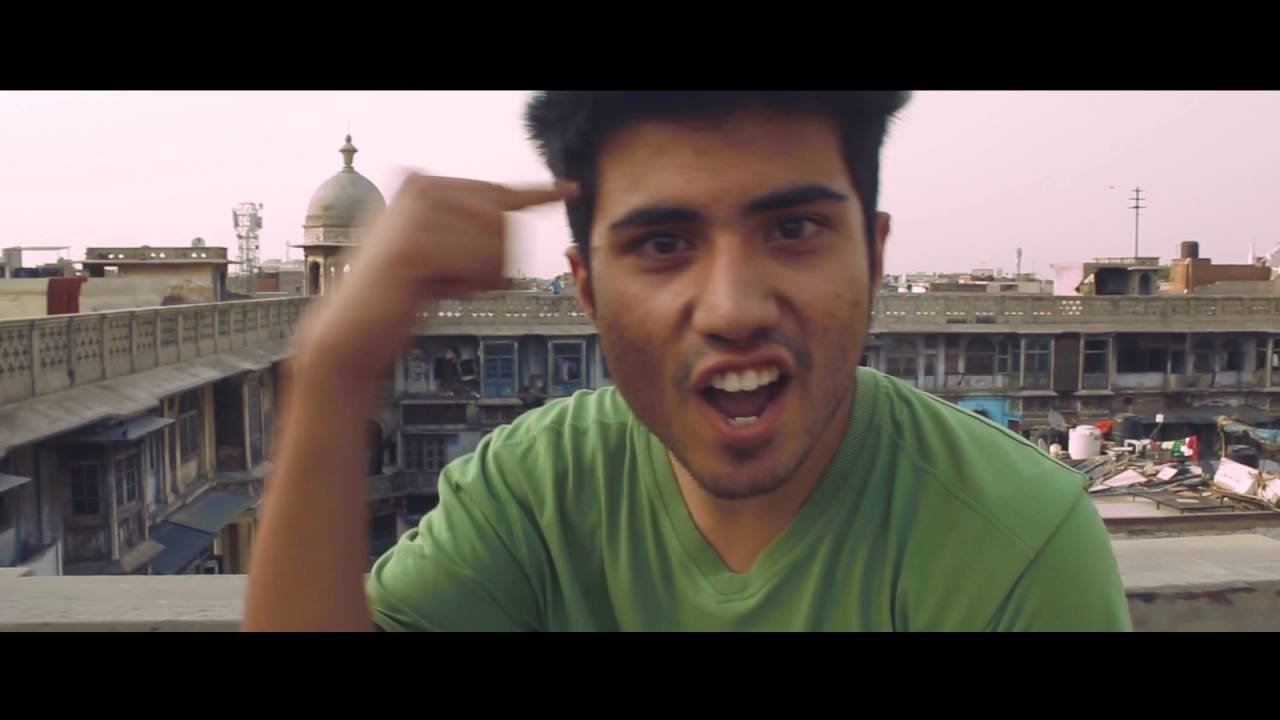 Hi RAM is a short and sweet (moreso bittersweet) conversation between Encore and a girl friend of his. Encore ABJ takes his vivid imagination and paints a smooth portrait of how that conversation will sound. No word yet on if the song is based on a true story or not, but either way, you can not deny the storytelling ability of the man himself.
The beat is produced by DECAP and the vocals are mixed and mastered by Yungsta. Everything about this song is just different. And it is very rightfully placed in this category of hot 5 tracks of the week. Check the video of below and let us know your thoughts about the song. The artwork is by Antoripworks.
MC Bijju -x- Xstasy Sash – Hrudaya Maatu
And the final song in the entry, but never the least is a dope collaboration of two amazing artists from the Southside region of India – MC Bijju and Xstasy Sash. Xstasy Sash, a member of the group Low Rhyderz marks his first verse of 2018 with this one. And it's truly a refreshing sound to hear him rap in Kannada. MC Bijju brings what he has always brought to the table, some of the best rhyming abilities that the country has to offer. To add to this unique collaboration, the chorus of the track has been sung by ALL OK.
The song has been produced by Xstasy Sash himself and mixed and mastered by Kurma Mastering. The term Hrudaya Maatu directly translates to "Words from the Heart". And the song truly lives up to its name by being a heartfelt track. The two emcee's express just how they feel at this point in their lives. For those of you all who want to understand more about the song, there is a lyric for lyric breakdown on the description of the song on YouTube.
Judging by what we hear and read, the song truly has a very deep meaning and comes from a place of passion and purity. This is the best thing about the South side style of hip-hop music. The concentrate more on the musical aspect of the song overall, rather than making beats to make beats. Big ups to everyone involved in this project, we only hope to hear more of such collaborations coming from the South side. Check the track out below and let us know your thoughts.
So that was it for this week's hot 5! Desihiphop.com will bring you guys a fresh new batch same time next week! Until then, keep bumping some dope Hip-Hop music! Cheers!