It's Not Just HipHop – It's Desi HipHop, at NIT's SpringSpree 2013 "Tear It Up" Bboy Jam
DesiHipHop.com was a proud sponsor of one of National Institute of Technology, Annual Cultural Festival popularly known as "SpringSpree".

The festival was aimed to unify a diverse student body by means of various events,workshops and competitions. Spring Spree, the first three day college festival of South India, showcases 55+ events in the fields of art, literature, drama, dance, music, quizzing, photography, painting and much more. This three-day cultural festival with the Theme "Carnival" turned out over 10,000 students from all over India.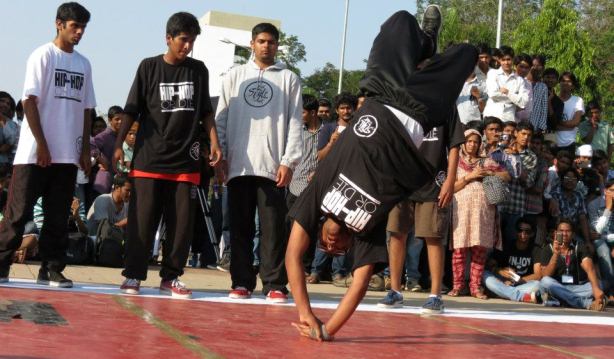 This year HipHop was represented at, "Tear it up ( Biggest college Bboying JAM in India)",with internationally reknown bboy "Bboy Noodles" from South Korea taking the center stage as the judge. He is from GAMBLERZ CREW-who are best known for winning the first place at Battle of the Year 2004 & 2009, the R-16 Korea Sparkling in 2008, and CYON Bboy Championships 2010 along with many other major competitions across the world. After thrilling battles by all the crews a short but spectacular showcase was displayed by the judge to rightly to inspire the participants. The winners of the battle was " CYPHERHOLICS CREW" from Mumbai for their amazing performance.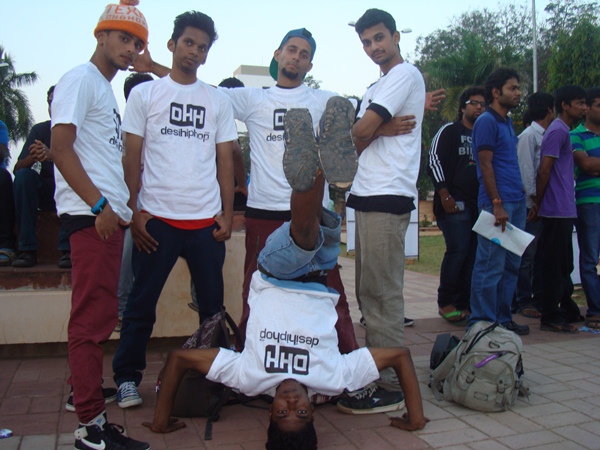 The sponsors for this event include Korean Culture India, DesiHipHop, Puma , Cypherstyles, Hip Hop International India, Jaya tv .TV coverage of this event has also been made by JAYA TV, one of the leading TV channels in Chennai and the event was hosted by the JAYA TV-Video Jockeys.
It's not just HipHop, it's Desi HipHop.