Kicking off 2021 with our first Desi Hip Hop hot 5 of the week list, specially curated for our audience every week. An all inclusive list that brings to you the freshest releases from the South Asian hip hop scene. From established emcees to up and coming artists, the Hot 5 list contains variations for everyone.
Don't forget to check out our weekly updated Global Hip Hop Playlist, in which our Hot 5 picks are regularly plugged in. Check the playlist out below!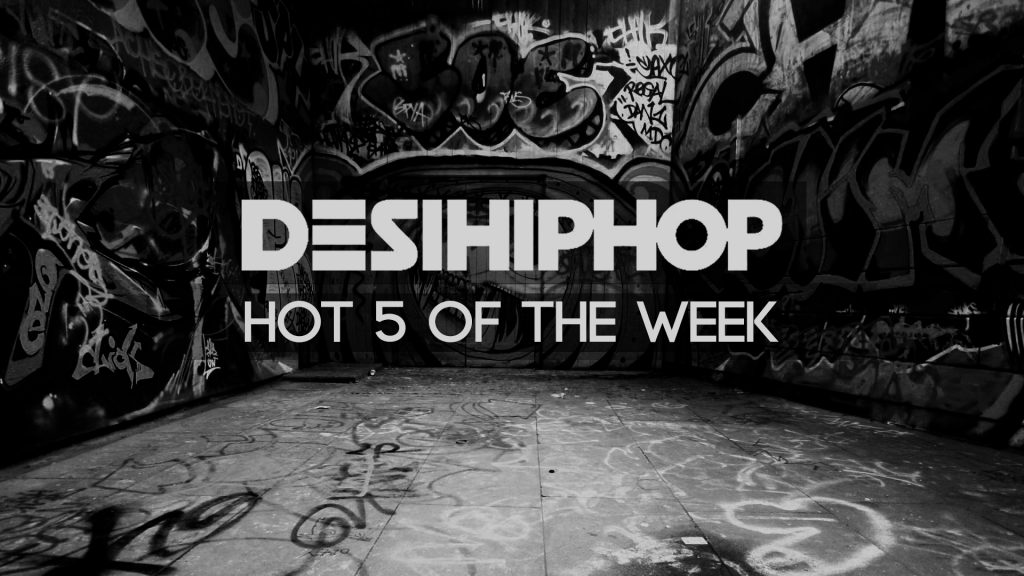 2021 flow – sikander Kahlon
If one word could describe Sikander Kahlon's work ethic, it would be consistency. Proof of which is the latest addition to his yearly 'flow' videos. The Mohali based emcee kicks off the new year with a free-verse and has been doing so since 2015. Furthermore, the music for '2021 Flow' produced by Harm Sandhu & Andy Grewal provides for a butter smooth delivery by the veteran rapper. Watch the video below.
Rafa dafa – 7bantaiz
Dharavi based crew 7BantaiZ has been upping their game through music as well as videos with every release. After ending 2020 with a banging collaboration with Kaam Bhaari titled 'Meter Down', the gang has kicked off 2021 with a drill beat. Their latest single 'Rafa Dafa' sees 7BantaiZ looking sharp and slaying the UK style drill beat produced by Bunny. Pray for your loved ones and kick out the negativity is the basic essence of the song. We're hyped to hear more from this powerhouse crew this year!
Suroor e Ishq – THUGS UNIT, Mo Boucher
Hyderabad's hip hop pioneer Mo Boucher made a comeback in 2020 that shook the city's scene. Along with crew-mate Irish Boi, the duo released their much awaited album 'Resurrection 040'. While the album tackled many current topics socially and politically, Mo Boucher ended 2020 on a much lighter note. 'Suroor e Ishq' is a beautiful ode to a bond that is both friendship and love. Directed by Sahir, the music video has a refreshing concept complimenting the melodious song.
Keh na Pau – Void ft. King
Repping the beautiful hills of Uttarakhand is rapper Void who rose to fame through his stint on MTV Hustle. He announced his debut EP titled 'Forever For A While' last year and had released music videos for two of the songs in 2020. 2021 brings the third track from the EP titled 'Keh Na Pau'. Looks like love is a running theme in the music coming out of the scene and this music video is another ode to it. Featuring artist King comes through with a rather rejuvenating verse. Watch the video below.
Choto – Cizzy
Repping the Kolkata hip hop scene, Rounok aka Cizzy has been consistently putting out music that is often quite experimental. His latest music video 'Choto' is in fact the first beatbox only rap song coming out of Kolkata. Cizzy earlier disclosed to his followers that his father passed away in 2020. The artist opened his heart out through a post stating that he wrote this song during the tough tragic time. "This song is very close to my heart. I can relate to this song. I hope you do too. It's not a banger. It's not a catchy sentimental tune either. It's just a verse full of my realisations. But if you pay attention to the lyrics, you may relate to a thing or two."