Stay home and spruce up your quarantine with Desi Hip Hop's hot 5 of the week. A handpicked list of the latest music video or audio releases from the scene. This week saw releases from some of the frontrunners of the Desi rap plethora. Even in a state of lockdown we're bringing hip hop to a quarantined screen near you!
We've handpicked five of the hottest music videos released recently. Mind you, this isn't a ranking list, our aim is to make the best content reach our DHH readers. Some of these hot picks make it to our weekly updated Global Hip Hop Playlist. Without any further ado take a look at the hottest picks of the week!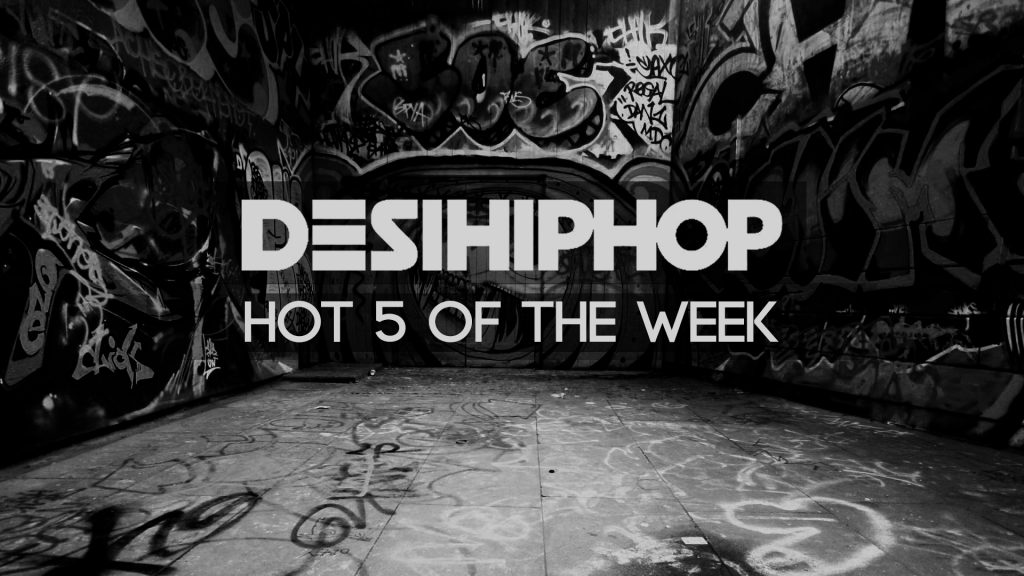 Punya Paap – Divine
Indian hip hop's frontrunner, rapper Divine, is out with his second consecutive studio album. Titled 'Punya Paap', the eleven track project features homegrown talent as well as bosses from the abroad. As a matter of fact, Divine is signed to Hip Hop legend Nas' label Mass Appeal Records. A feature from the legend itself appears on the third track of the album. MC Altaf, D'Evil, Lisa Mishra, Dutchavelli are some of the other featured artists. Stunnah, iLL Wayno, Karan Kanchan are some of the producers behind this masterpiece. Stream 'Punya Paap' by divine here and share your views with us!
Ek Din – Bohemia x The Game x J Hind x Karan Aujla
BOHEMIA, one of the pioneers of India's exploding Desi Hip Hop genre, has released a brand new project titled "EK DIN" in association with Saga Music. By addressing events occurring currently in America, as well as showing solidarity with India's farmers, the project is a much needed anthem to help uplift us all during these revolutionary times. Moreover, the track features a verse by legendary emcee The Game himself. Rappers J Hind and Karan do their thing on the beat produced by Shaxe. Watch the music video below!
Yeda Kaun – Yeda Anna
Mumbai based emcee Yeda Anna is out with his debut album titled 'Yeda Kaun?'. Starting off his journey as a freestyle rapper, Yeda quickly made progress by observing and learning from some of the veterans of the Bombay rap scene. This eight track album from Yeda has such range musically that it shows the progress he has made as an artist. As a matter of fact, the track 'Game Over' was released with an animated video first almost three weeks ago. Stream the title track below and click here for the full album!
Bossman – Thugs Unit
Formed in 2006 by Mo Boucher (Atishbaz) and Irish Boi, Thugs Unit were the first hip-hop group established in Hyderabad. They are regarded as India's finest, most seasoned conscious duo, unveiling the truth from underground's belly. Their comeback project 'Resurrection 040' released in November and the duo has already put out three music videos. The latest one being 'Bossman' produced by DJ Mosh. Mo Boucher joined us on The Fifth Element to speak in detail about the album and what inspired them to finally make a comeback.
Waistline – Sahir x Mr. Doss
One of the waviest sounds coming out of the Indian rap scene is undoubtedly Sahir, previously known as Kinga Rhymes. His fifteen plus years of experience has moulded him into an artist who is genre fluid. His latest music video is a collaboration with Hip Hop and Bass music Producer/DJ Rishiraj aka Mr. Doss from Kolkata. Titled 'Waistline', this joint is groovy to the core and the music video is aesthetically pleasing. Don't forget to click the link below and watch it!