Stay home and spruce up your quarantine with Desi Hip Hop's hot 5 of the week. A handpicked list of the latest music video or audio releases from the scene. This week saw releases from some of the frontrunners of the Desi rap plethora. Even in a state of lockdown we're bringing hip hop to a quarantined screen near you!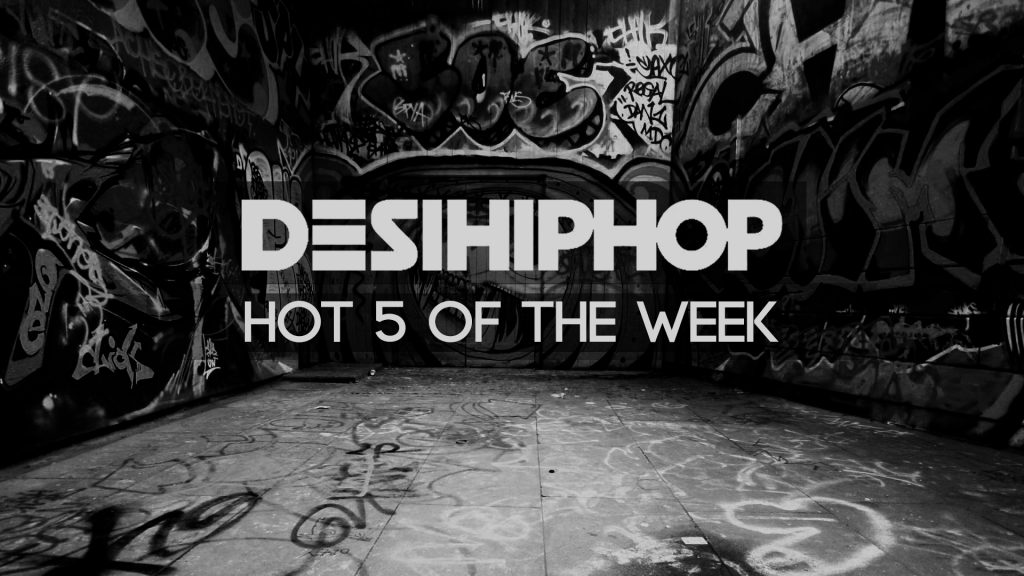 We've handpicked five of the hottest music videos released recently. Mind you, this isn't a ranking list, our aim is to make the best content reach our DHH readers. Some of these tracks make it to our weekly updated Global Hip Hop Playlist. Check it out below!
White collar – kaam bhaari
One of the most unique voices from the Mumbai rap scene is undoubtedly Kaam Bhaari. His multi-syllabic rhymes and typical vocal tone gives you a new look into the sound of gully hip hop. His latest release 'White Collar' produced by Sick Flip is a classic Kaam Bhaari song with the raw hindi bars complimented by an equally edgy music video. As a matter of fact, the music video has been shot by Gully Boy's DOP, none other than Jay Oza. Watch the music video below!
I love you – agsy x deep kalsi
Female hip hop artists have took the scene by the storm this year and one of the front-runners is definitely Agsy. Not only has she consistently released music videos and freestyles of her own, she has also done number of collaborations in 2020. Moreover, her music is taking a turn towards melodies and her audience is getting a totally new zone from her. 'I Love You' is a collaboration between Agsy and Deep Kalsi released by Kalamkaar Music. Both the emcees bring in suave and the music video adds to the charm.
Zamane se – sikander Kahlon x kanishq
If you got Sikander Kahlon collaborating with you then you better be ready for a heavy feature. Sikander is another artist who has been steady popping on a lot of our Hot 5 lists. His collaboration with Kanishq tited 'Zamane Se' released recently and its definitely one of the hardest verses from the emcee. Kanishq opens up with his Hindi bars and Sikander takes it home with a power-packed verse. Watch the music video below.
Nadodi – Thirumali
Thirumali is a superstar rising out of the Kerala hip hop scene and this year has definitely been his surging moment. 2020 has seen multiple music videos from Thirumali who has teamed up with music producer Thudwiser. No lockdowns could put a lock on this duo's creativity. As a matter of fact, they have been consistently releasing music videos almost every week of this year. That's a huge feat in itself and the latest addition to this list is the hit anthem 'Nadodi' meaning nomad. 'Nadodi' sets a dark tone visually, backed by dancers who add to the character of the song.
Main mashoor – mc Heam
MC Heam wears his heart on his sleeve in latest musci video 'Main Mashoor'. The track sees Heam open up about the hardships he is facing in his relationship, as well as about things back at home. As an emcee who left his hometown in search of growth in hip hop, he reflects on the things his journey has taught him. Abhijay Sharma's music brings the song together perfectly. Watch the music video below and share your thoughts with us!