Another week and we are back with the hottest releases from the Desi Hip Hop scene. Stay home and spruce up your quarantine with Desi Hip Hop's hot 5 of the week. A handpicked list of the latest music video or audio releases from the scene. This week saw releases from some of the frontrunners of the Desi rap plethora. Even in a state of lockdown, we're bringing hip hop to a quarantined screen near you!
Music is an inescapable escape from all that's happening around you. Our Hot 5 list aims to bring you the best from the Desi rap plethora. So sit back and relax with our weekly updated Global Hip Hop Playlist, in which our Hot 5 picks are regularly plugged in. Check the playlist out below!
Let's jump right into our Hot 5 of the week!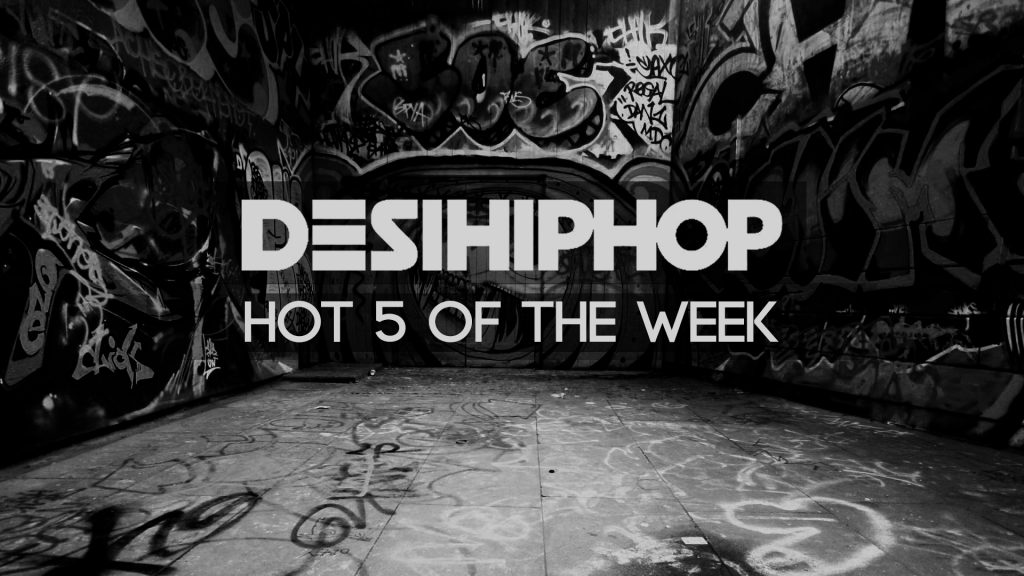 Bust em – Thugs Unit
Formed in 2006 by Mo Boucher (Atishbaz) and Irish Boi, Thugs Unit were the first hip-hop group established in Hyderabad. They are regarded as India's finest, most seasoned conscious duo, unveiling the truth from underground's belly. Their comeback album 'Resurrection 040' is out exclusively on Apple currently. Moreover, a brand new music video for one of the tracks 'Bust Em' is also out which you can check out below!
Microphone check – Raftaar
Kalamkaar founder Raftaar released a hardcore music video that fans cannot get enough of. The video has already garnered over 3 million views. Furthermore, the track is from his upcoming EP titled BAR'ISH. As a matter of fact, Raftaar has also started producing recently and some of the music in his album is self produced. The hardcore music and the killer multi-syllabic rhymes makes for a banger to put on repeat. Check out 'Microphone Check' below!
Deyr – Yungsta x Tress
One of the prominent voices in the Indian rap community is Yungsta, previously based in Delhi. Apart from the music he releases as 'Full Power', a duo with fellow rapper Frappe Ash, Yungsta has consistently put out singles of his own. The latest release 'Deyr' is quite a refreshing tone from a rapper that can go quite hard on the beat. In their own words, "Deyr is a ballad which fuses the jazz pop sounds of 80s with trap flavours of the new age to create something really unique.This one is for those turnt up mornings or chilled out drink sessions at your house party."
Mallya – Jay kila
Brought up in the birthplace of hip hop, this emcee's move from New York to Mumbai has been a long one. Jay Kila has been consistently dropping music videos since the past two years. Not only that, but this hip hop enthusiast has supported the Mumbai culture by showing up to a lot of events happening on ground zero. His latest release 'Mallya' is a banger produced by Ankee. Which much like a lot of his previous videos, has a touch of satire too. Click the link below to watch the video!
Lingo – Anik khan
As a kid who learned his mother tongue of Bangla before English, Anik Khan knows the importance of language. On "Lingo" we follow the journey of a young man named Bijoy at the Foreign Affair Spelling Bee Championship, as he navigates an unexpected list of words chosen by the judges. Bijoy's victory is a nod to the children of immigrants who master a language that isn't always their first and then go on to create new dialects of their own. The track also features London based emcee Jay Prince.