Another week and we are back with the hottest releases from the Desi Hip Hop scene. Stay home and spruce up your quarantine with Desi Hip Hop's hot 5 of the week. A handpicked list of the latest music video or audio releases from the scene. This week saw releases from some of the frontrunners of the Desi rap plethora. Even in a state of lockdown, we're bringing hip hop to a quarantined screen near you!
Music is an inescapable escape from all that's happening around you. Our Hot 5 list aims to bring you the best from the Desi rap plethora. So sit back and relax with our weekly updated Global Hip Hop Playlist, in which our Hot 5 picks are regularly plugged in. Check the playlist out below!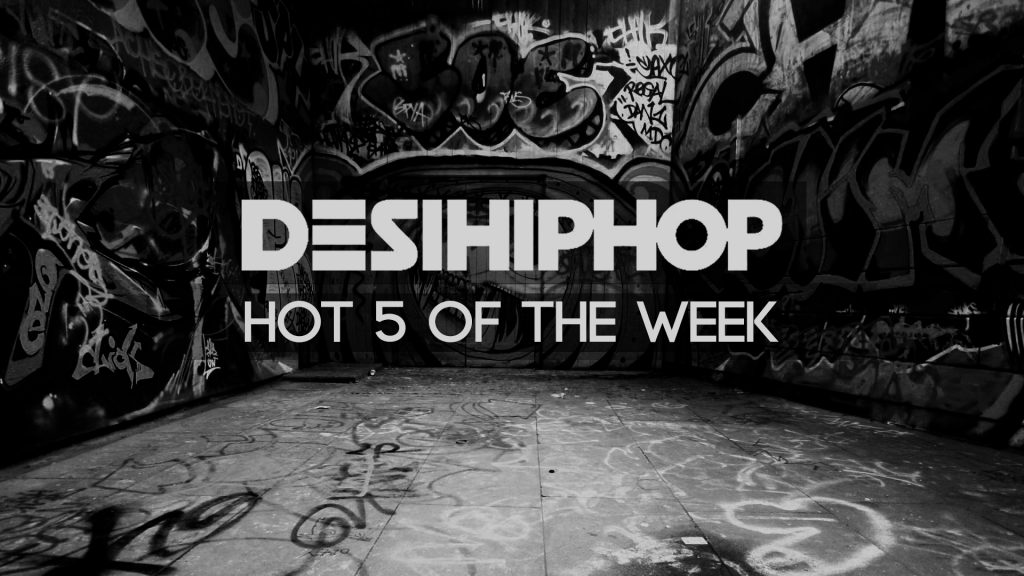 Game Over – Yeda Anna
Mumbai based emcee Yeda Anna is all set to release a project he calls 'Yeda Kon'. Furthermore he recently released an animated music video titled 'Game Over'. Delivering bars on bars on a beat produced by Alt + Drift, Yeda Anna comes through with a powerful hook. The music video by team Fourth Dimension keeps you hooked till the end. Tune into The Fifth Element next Tuesday at 9 PM IST to see Yeda Anna live with Dee MC.
Watch 'Game over' by Yeda Anna here and share your views with us –
Dhun – Darcy & D₹V
This collaboration from Delhi is definitely one for the books! A wavy summer bop, 'Dhun' is easily the best we have heard from Darcy yet. Roping in D₹V for the track just made it all the more interesting as both their styles mash really well together. Not only that, AAKASH the producer is also someone who has worked with both the artists before and knows their styles quite well. All in all we want to hear more collaborations from this duo for sure!
Check out the music video of 'Dhun' by Darcy x D₹V here –
Baap Se – Fotty seven ft. Kr$na
'Baap Se' is a collaboration between Kalamkaar artists Fotty Seven and Kr$na, from Fotty Seven's upcoming EP 'Asli Independent'. A track full of adrenaline, the music video that released only five days ago has already garnered over a million views. While the verses are full of bars, the chorus has an undertone of aggression. 'Asli Independent' is definitely an EP that is a highly anticipated project of 2020.
Watch the music video of 'baap se' by fotty seven ft. kr$na here –
Mum Bhai – Dopeadelicz
Mum Bhai is an upcoming Indian web series soon to be released on ALT Balaji. Based on the underworld vs Mumbai police theme, the series just got the boost it needed through the title anthem. Voiced none other than Dharavi's prized duo Dopeadelicz, 'Mum Bhai' is an anthem for the streets. Depicting the anger and violence of the series, Stony Pysko does a splendid job bringing forth the emotions through his vocals.
Check out the title track of 'Mum Bhai' by Dopeadelicz here –
Ami Nari – Tuku
Bangladesh hip hop has been burgeoning in its own pace with its fans growing worldwide. Its amazing to see new female faces emerging from the Bangladeshi rap scene. Going by the stage name of Tuku, this young stunner has released a brand new track called 'Ami Nari'. Co-written with one of BD hip hop's pioneer emcees, Skibkhan, Tuku comes through with her fierce delivery in this old school track. We're definitely on the lookout to hear more from this future star.
Watch 'Ami Nari' by rapper Tuku from Bangladesh here –