Stay home and spruce up your quarantine with Desi Hip Hop's hot 5 of the week. A handpicked list of the latest music video or audio releases from the scene. This week saw releases from some of the frontrunners of the Desi rap plethora. Even in a state of lockdown we're bringing hip hop to a quarantined screen near you!
We've handpicked five of the hottest music videos released recently. Mind you, this isn't a ranking list, our aim is to make the best content reach our DHH readers. Some of these hot picks make it to our weekly updated Global Hip Hop Playlist. Without any further ado take a look at the hottest picks of the week!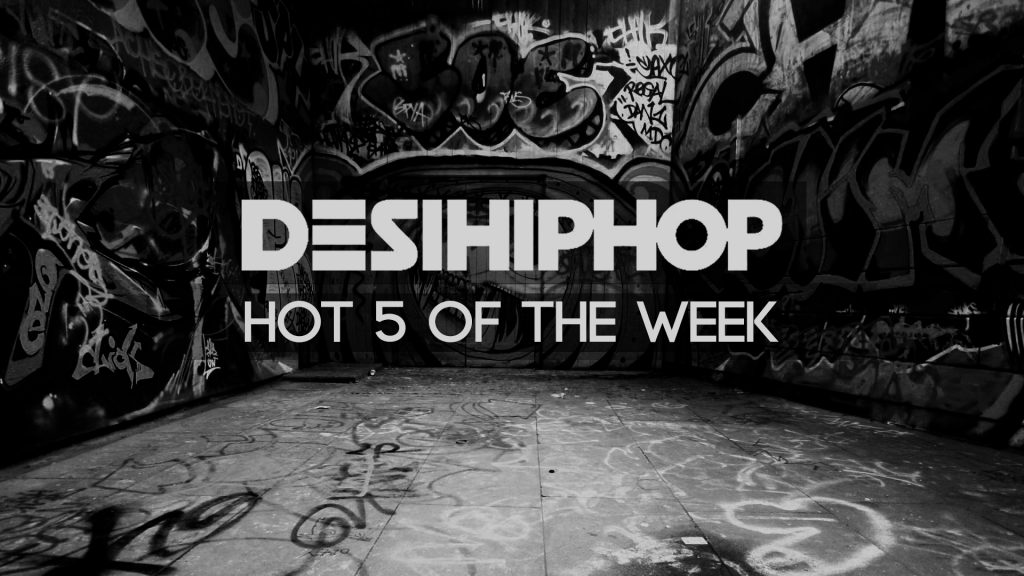 Error 404 – Aavrutti
Error 404 is a story as old as the time of adolescents trying to find their way into this world making mistakes, making errors at each step – however always figuring out a way out, a 'Jugaad' and that's what Aavrutti (The young rap quartet from Mumbai) encapsulate in this song. The track was a part of the Gully Gang EP 'Shutdown' that released earlier this year. Produced by Phenom, the music video has been directed and edited by JD.
Watch 'error 404' by aavrutti from gully gang here –
Black – Spitfire
Spitfire aka Nitin Mishra was 19 years old when he heard about the Kathua rape case. He cried, and immediately after, he wrote and recorded Black. Today, Nitin is 21 years old and he no longer cries. Instead, he rages. He is angry. The victim's names have changed, but the brutalities are the same. 'Black' makes the listeners uncomfortable by making them confront the ugly truth of our nation. Music for the track is given by Anushka Manchanda aka Nuka.
Stream 'black' by spitfire here and share your views with us –
Ghostrider – MC Altaf ft. Ikka
Ghost Rider is a collaboration between Mumbai Rap's next big thing, MC Altaf and Delhi's veteran Ikka. A track which talks about chasing your dreams (literally) like an upcoming motorbike rider aspires to clear the chequered flag in pole position. This collaboration is definitely one for the books of Indian hip hop. Ikka and Altaf effortlessly merge their styles in this track produced by AAKASH. We're already upping an official music video for this joint.
Watch the animated video of 'Ghostrider' by MC Altaf ft. Ikka here –
Bhot Kuch (EP) – Kidshot
Rapper Kidshot has achieved an amazing feat with the release of his EP Bhot Kuch. He announced on social media saying, "A parcel arrived in the morning and it was "India Book of Records" saying that you've made a record of maximum words used in a rap song and 335 words in a minute. My Name will be written in their next edition book as the first one to ever do it here in India." Certainly a proud moment for the emcee who has already released two music videos for tracks from the EP. Go check it out!
Stream 'Bhot Kuch' an EP by Kidshot here and share your views with us –
Venom – Khasi Bloodz
North East hip hop scene's pride jewel Khasi Bloodz is out with a brand new single titled 'Venom'. Both Big Ri and D-Bok do their thing on this old school west-coast type of beat. Coming through with bars, the emcees declare that their music is like venom circulating inside of you. Fans are already rejoicing the release of 'Venom' by Big Ri and D-Bok produced by Jerry Nelson Ranee.
Stream 'venom' by big ri and d-bok from khasi bloodz here –