Stay home and spruce up your quarantine with Desi Hip Hop's hot 5 of the week. A handpicked list of the latest music video or audio releases from the scene. This week saw releases from some of the frontrunners of the Desi rap plethora. Even in a state of lockdown we're bringing hip hop to a quarantined screen near you!
We've handpicked five of the hottest music videos released recently. Mind you, this isn't a ranking list, our aim is to make the best content reach our DHH readers. Some of these hot picks make it to our weekly updated Global Hip Hop Playlist. Without any further ado take a look at the hottest picks of the week!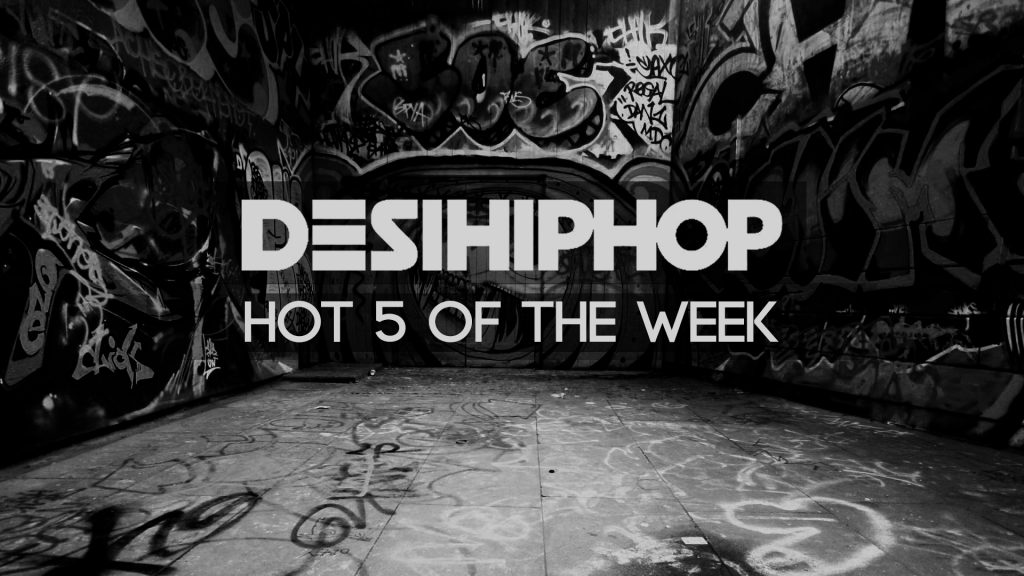 Rok Nahi Paayega – SlowCheeta EP
Mumbai based emcee SlowCheeta has recently come out with his brand new EP. As the title suggests, 'Rok Nahi Paayega' is an expression of 'you can't stop me' through three very different tracks. Tracks include Chal Chal Mere Saath, Shwapon and Wannabe Rapper – each that takes you on SlowCheeta's personal journey. With his signature lyrical skill and spin, the rapper pays tribute to the hip-hop culture he grew up on and found solace in as a young boy, making him the artist he is today.
Stream 'Rok Nahi Paayega' by Slowcheeta here and share your views with us –
Baba Yaga – Karma The Lekhak
Delhi based Karma The Lekhak has a loyal fanbase since day one. Signed to Raftaar's Kalamkaar, this young rapper has been steady dropping heat since last year. His latest music video 'Baba Yaga' is a power packed anthem that's been on repeat for his fans. The track is produced and mix mastered by Raftaar himself. Not only is the pen game on point, the music video also adds to the dark and energetic tone of the track.
Watch 'Baba Yaga' by Karma the Lekhak produced by Raftaar here –
Resurrect album – Leo Boys
With our Hot 5 of the Week lists we try to keep it as inclusive as possible of all the parts of South Asia. While its been an active effort to include North Eastern names, its been a difficult scene to track. Meba Ofilia from Shillong joined Dee MC on The Fifth Element and suggested this rap duo hailing from her hometown. Leo Boys are out with a brand new album called 'Resurrect' and have released the music video for the title tune.
Check out the music video of 'Resurrect' here and follow the link to their album –
Vaat – Beatslayer
Mumbai based beatboxer Beatslayer has been the only artist from South Asia to release two consecutive beatbox albums. His album 'Slayer is Back' boasted of seven tracks also featuring crewmates Bonz N Ribz as well as MC Notez. Recently he released a music video for one of the tracks from the album titled 'Vaat'. Its a quirky one shot in the gullies of Dharavi.
Watch 'Vaat' by beatboxer Beatslayer from 7BantaiZ here –
Mujhe Dekh – Shen B
Hailing from the beautiful place of Jammu and Kashmir, Shen B is latest on the radar of our Hot 5. 'Mujhe Dekh' reminiscences his childhood days of the 90s era. Visually a fun, humorous music video, the lyrics of the song are a metaphor to learnings from societal bullying, personal insecurities, the dilemma of self aspirations vs. societal expectations, and fine-tuning one's own individuality since childhood, that collectively become the building blocks of our self-image/ ego in adulthood.
Watch 'Mujhe Dekh' by Shen B here and share your thoughts with us –