Stay home and spruce up your quarantine with Desi Hip Hop's hot 5 of the week. A handpicked list of the latest music video or audio releases from the scene. This week saw releases from some of the frontrunners of the Desi rap plethora. Even in a state of lockdown we're bringing hip hop to a quarantined screen near you!
We've handpicked five of the hottest music videos released recently. Mind you, this isn't a ranking list, our aim is to make the best content reach our DHH readers. Some of these hot picks make it to our weekly updated Global Hip Hop Playlist. Without any further ado take a look at the hottest picks of the week!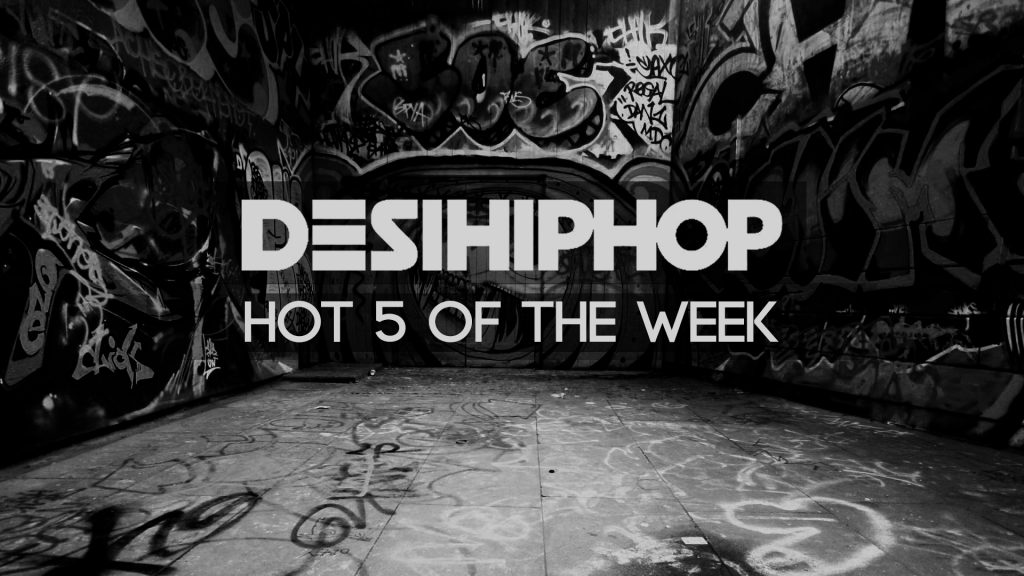 Agsy – Rap Game
Delhi based hip hop star Agsy rose to fame after her participation in MTV's rap competition show Hustle. While she was already a budding name in the underground scene, MTV Hustle helped her gain a dedicated fan base. Since then the rapper has been dropping music videos in a row and her latest release is called 'Rap Game'. The dark gritty anthem is about Agsy's understanding of the double-sided behaviour of people in the entertainment industry. She proclaims that no matter the ups and downs, she's here to stay in this game.
Watch the music video of 'Rap Game' by Agsy here –
Loka – Skechers Remix
Bombay emcee Loka is here to make your quarantine chill with 'Skechers Remix'. For those who aren't aware, the original tune is a rather hilarious song that came out earlier this year. Loka has taken a meme track and turned it into his own flex! The video is a montage of different comedy scenes from Bollywood flicks. Music is by Dripreport and OUHBOY and mix master is done by AAKASH.
Watch Skechers Remix by Loka here and let us know what you think –
Seedhe Maut – Ball
Delhi duo Seedhe Maut live by the mantra of 'go hard or go home'. Their latest drop 'Ball' is a flex tune with a really quirky animated music video. Rapping about their milestones of touring and hustling in the rap game, the artists wreck it up lyrically on this joint as much as they wreck it up on stage. One half of the duo, Calm, ventured into music production back in 2018 and is already self producing the group's releases. Produced by Calm, the music video is made by Debjyoti Saha.
Watch 'Ball' by Seedhe Maut here –
Raga – Skills
Jamna-paar repping Delhi artist Raga comes down heavy with this joint aptly titled 'Skills'. Raga is heard taking shots at people who don't act their age or who lack any attribute worth respecting. Moreover, the rapper claims his fanbase to definitely not be in the category of people who are just plain whack. Music for 'Skills' is produced by UZI and Raga totally murked that beat.
Watch 'Skills' by Raga and drop your comments –
MC Bijju – Nemmadi
Kannada rap star MC Bijju is a homegrown artist with a super loyal fan base that actually anticipates every release of his. We have ourselves seen the rise of this rap artist from humble beginnings in underground to making it big in the Kannada industry. In his latest joint 'Nemmadi' which means 'relax' the rapper is exploring the melodious side of music. In this testing times its easy to get anxious and worry about our problems, the rapper urges his listeners to take time and try to relax. The soothing music he self produced for this track is definitely helpful to do the same!
Check out 'Nemmadi' by MC Bijju here and let us know your views –