Desi artists are making major moves globally in the arena of hip hop. This week saw releases from some of the frontrunners of the scene. We've handpicked five of the hottest music videos released recently. Mind you, this isn't a ranking list, our aim is to make the best content reach our DHH readers. Without any further ado take a look at the hottest picks of the week!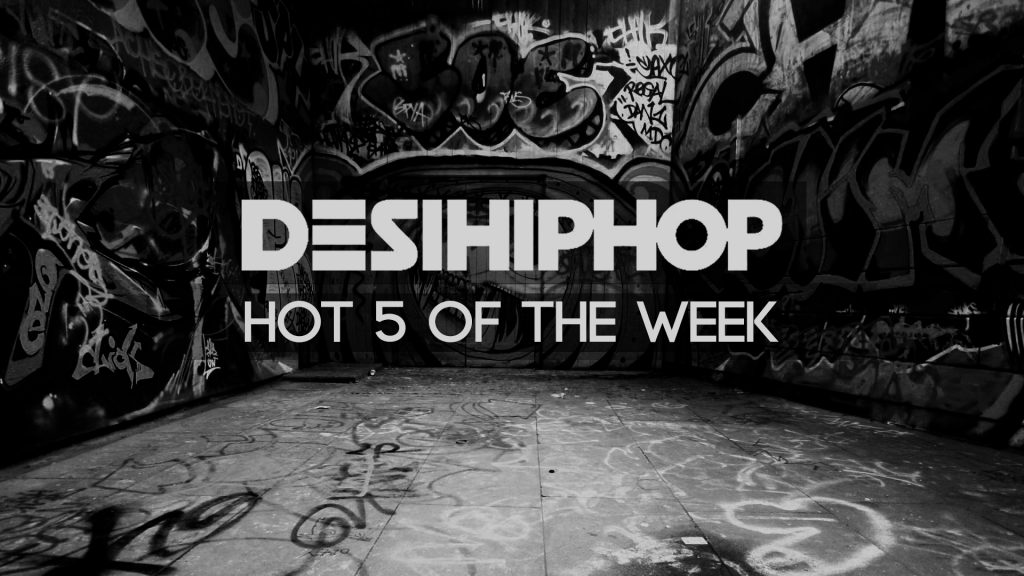 Brodha V – Maari Kannu
Bangalore's beloved pioneer Brodha V has released his first all Kannada rap music video. Till now we've seen mostly English content coming from the artist with a hint of Hindi and Kannada here and there. It's refreshingly new to hear him spit in his native tongue and that too with so much nuance. In the second half of the song Brodha V takes a stand to empower the women of our nation. Like always he has produced his own music which is a remake of a track from the film 'A'. Visuals by Twinsane Films compliments the song throughout. Watch the video below.
Emiway – Skrrt Karenge ft. Meme Machine
Emiway is no less than a self made superstar in the desi hip hop scene. The rapper recently crossed a million followers on Instagram and has been touring the country with non stop sold out shows. His latest release 'Skrrt Karenge' was shot during his trip to Andaman Islands for a show. The track boasts the artist's latest string of sold out shows in different cities of South Asia. Featuring Meme Machine, the track produced by Crazyvibe will soon hit 10 million mark.
G.O.A.T. – Adro x X-Centrik
Mumbai emcees Adro and X-Centrik collaborated for the first time bringing absolute heat together. While Adro is a known voice in the Hindi rap circuit since years, X-Centrik's Hindi bars are fairly fresher but fire nonetheless. Their latest drop 'G.O.A.T.' mocks the recent flock of 'buntai-baa' rappers that have jumped on the hip hop bandwagon as its the latest trend, while claiming that they are actually the greatest of all time. The video is hilarious with actual goats in sight! X has us craving for more Hindi content from him. Last year the two emcees went head-to-head in a showcase battle at India's premiere battle rap league Battle Bars Bombay. Watch their collaboration below.
Prabhdeep – Maya
Prabhdeep never fails in bringing something new to the table. Not only is he one of the finest Punjabi lyricists in the scene, he's also a pioneer of his city's hip hop scene. His latest release 'Maya' is a feel good music video with trendy trap music vibes. The rapper has been experimenting with singing in couple of his previous releases and Maya is the latest addition. Shot on OnePlus phone, the music video has a very nostalgic feel to it, where we see Prabhdeep talking about how humbling his journey as an artist has been.
Yungsta x Roy – Nonte Fonte
This drop is surely a surprise for Yungsta fans as we see him rap in Bengali for the first time. Featured on the track with him is Delhi based emcee Roy. Not many know that Yungsta's family tree extends to the state of Bengal and the rapper is quite fond of this side of his heritage. 'Nonte Fonte' are actually well known kids comic book characters in Bengal. Paying ode to their roots, Yungsta and Roy bring melodic bars in their latest drop. Check it out below.
Stay tuned with us for more hottest drops from the Desi rap scene.