A fresh new week brings a fresh new collection of Desi Hip Hop jams to kickstart your playlist. Guess the theme of this week is All Hits Only! The underground shines loud and clear this week with some of the top artists dropping some dope new music from all around India.
We've collected 5 distinct sounds by 5 special artists who are already proficient in their technical as well as sonic skills. Here's this week's picks for DHH Hot 5.
(Note: this list is not in ascending or descending order, the artists are handpicked for the quality of their songs!)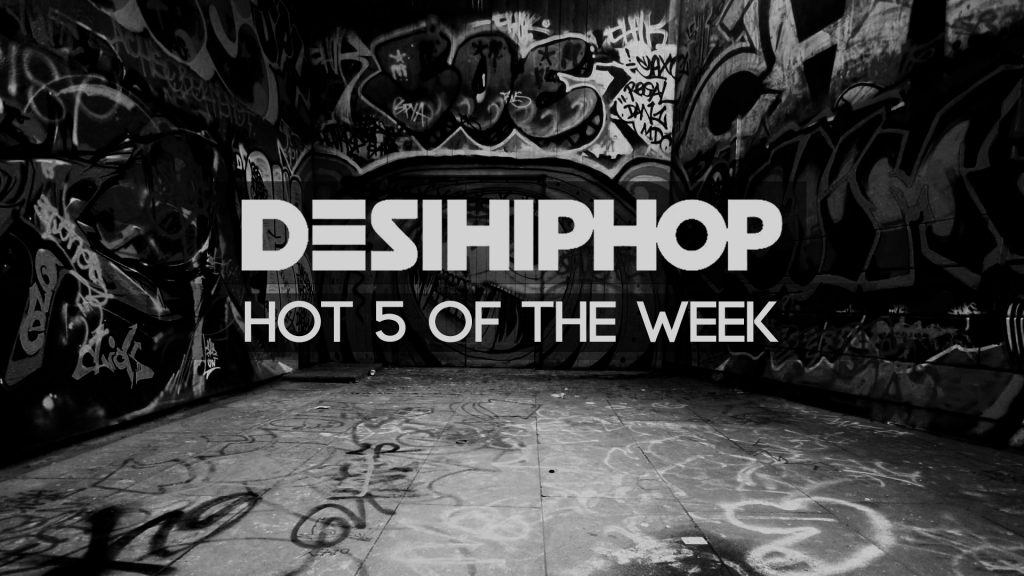 Big Deal – Udne Do
Big Deal has been slowly but steadily moving the bar for conceptual videos higher and higher up with each drop. The latest music video "Udne Do" introspects society for the two-sided coin it really is. The Police vs The People. Big Deal puts forth the question of "Are the police "protecting and serving" the people or are they living their life passing judgement and over-indulging in their authority. He also poses the question from the police's point of view – questioning this generation and its irresponsible views and asking if it really is a "rebellious" cause.
The video is unique and Big Deal kills it in both the acting and the verses. This one is a must watch!
Fotty Seven – Pagal Hai Kya
Fotty Seven is back again with another video, and this time he goes all in! Bars on bars is all that's on the menu with this release – "Pagal Hai Kya". And this is an artist who has honed his skillset to the utmost level. Uncensored, untamed and raw – that's the sound that Fotty Seven brings to the table from the get go.
The music video has been gaining great momentum already and is a fan favourite. Check out "Pagal Hai Kya" by Fotty Seven and don't forget to share the video and subscribe to his channel!
Pardhaan – Head Up
Pardhaan rings in a reminder for his fans and critics alike with "Head Up". The beat for the track is reminiscent of the early 2000's Southside trap beats. And Pardhaan flows effortlessly on the beat with his gritty vocals. This track gives an insight to the artistic caliber of Pardhaan while boasting his adept lyrical abilities.
Watch "Head Up" by Pardhaan down below and let us know what you felt in the comments!
Dikkat – Rob C
Rob C hits back with "Dikkat" – a song that reminds all of the fans that he is still a force to be reckoned with in the game. There's been a string of releases this year by Kala Kurta Gang and this latest drop by Rob C doesn't disappoint.  It delivers on the emcees strengths and takes the listener on a journey. This journey shows how Rob C earned his stripes in the game and is still going strong. It is motivational, moving and shows off the emcees journey in good depth!
Watch "Dikkat" by Rob C down below and let us know your thoughts in the comments.
Dheere Dheere – Sammohit
If Aavrutti Music hasn't hit your Desi Hip Hop radar yet, then you need to rethink your playlist choices! Sammohit is a breakout voice from Bombay city. And this year has cemented him as an emcee to watch out for. He's a top tier contender and keeps his music very, very real. There are few sounds as genuine and distinct in the game as his, and the emcee is out here for everything.
Check out his diverse flows and skills in this song below! "Dheere Dheere" by Sammohit of Aavrutti Records!