A new week adds new flavour to our curated Desi Hip Hop playlist! Some really great releases to feature in this week's edition of DHH Hot 5! Artists from across borders doing it big with so many songs released and promoted. The soundscape of Desi Music is truly being pushed to its limits by all the major artists involved in the scene.
Check out Desi Hip Hop's 5 picks for this weeks DHH HOT 5!
(Note: The list below is in no way intended to be in ascending or descending order)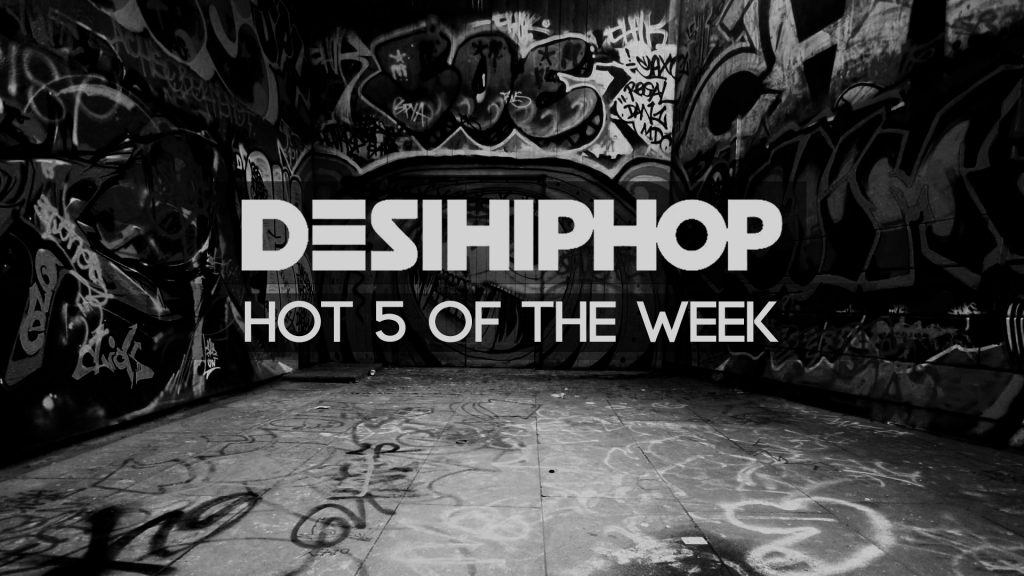 Bhanga Bangla – The Village
Bhanga Bangla just redefined Desi Trap with the release of The Village. With this music video, Bhanga Bangla is sparking the imaginations of teenagers with eye-grabbing visuals that represent their Bangladeshi heritage, in addition to their American Desi heritage and upbringing. The Village has Desi Trap vibes written all over it! And, one can't argue that they haven't represented trap music in the right way for Desi audiences worldwide. Watch the video down below!
AO, Haji & SHAY – So Fly
"So Fly" is a banger with Urban vibes written all over it. While AO & Haji Springer showcased their skills through their verses, Jay R took on the hooks. AO's brother – SHAY – is instrumental in the duo, literally. When two talented rappers and an outside-the-box producer lock themselves up in the studio, magic happens. Catch their latest drop below and share your thoughts!
Lazarus ft. Ghostface Killa – Decapitation Chamber
Lazarus just combined with The Wu-Tang Clan to compose a lyrically fired up single where the artists go after mainstream rappers in the game. Since the rise of Hip Hop among Desi and Asian artists, this is the first time that a member of the Wu-Tang acknowledged and co-signed a 'Desi' artist. Lazarus came through and took the opportunity to prove his skills and justify the cosign from Hip Hop's elite. Listen to their collaboration below.
D'Evil – Baba's Theme
Bombay based emcee – D'Evil has recently repped his city in Tinseltown. He has risen to the occasion and he has clinched his Bollywood debut as an emcee on Sanjay Dutt's next super hit film – Saheb, Biwi Aur Gangster 3. The whole verse by him is jam packed with hard hitting lines and keeps the theme of the song intact throughout. It isn't a stretch to say that the addition of Hip-Hop verse is fitting more than anything to justify "Baba's Theme".
THEMXXNLIGHT – Wiz Khalifa's Rolling Papers 2
Desi artists are on the rise, and that's a fact. Desi R&B Duo – THEMXXNLIGHT – played a major role in Wiz Khalifa's latest album, Rolling Papers 2, and proved that fact to be right. The 2 talented R&B singers took part in 3 songs in Wiz Khalifa's album – all of which are dope as hell.
"We visited Wiz Khalifa in New York for his album listening party and he personally called us "living legends", told us that we have "the freshest and newest sound out there right now." – THEMXXNLIGHT