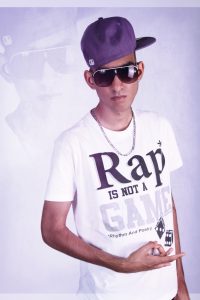 Imran Nasar, better known by his stage name Desi Boome is a young French rapper from the suburbs of Paris (FRANCE). Pakistan origin, representing the Desi (East Asian) community in France.
At at the age of 17 Desi Boome appeared in several music videos, rap battles and on live radio such as: "Sarcelles LaFamille", "Le Rap Sera Mieux Demain", "Générations 88.2" and many more.
Desi Boome gain his success after his first big single featuring Larsen, one of the biggest collaborations in the french rap.
Having a huge support from the Desi community in France, Desi Boome had his first prestation in the first part of the famous Singer IMRAN KHAN for his first appearance in France (Paris), after Desi Boome's first successful concert he appeared immediately on a second concert of Stereo Nation (Taz) and Roach Killa, putting himself forward for his talent of French rap he also shown his talent after singing in "Punjabi".
Yes, After a huge number of fans demanding to hear a song in punjabi from Desi Boome, he recorded his first Punjabi single "Ik Vaar", and now he's second track called "Assi Desi"