Desi Beam is back with another release after Problems and they take on another problem which is hitting North India like Mike Tyson's uppercut which is the heat. Desi Beam have a laid back take on this subject.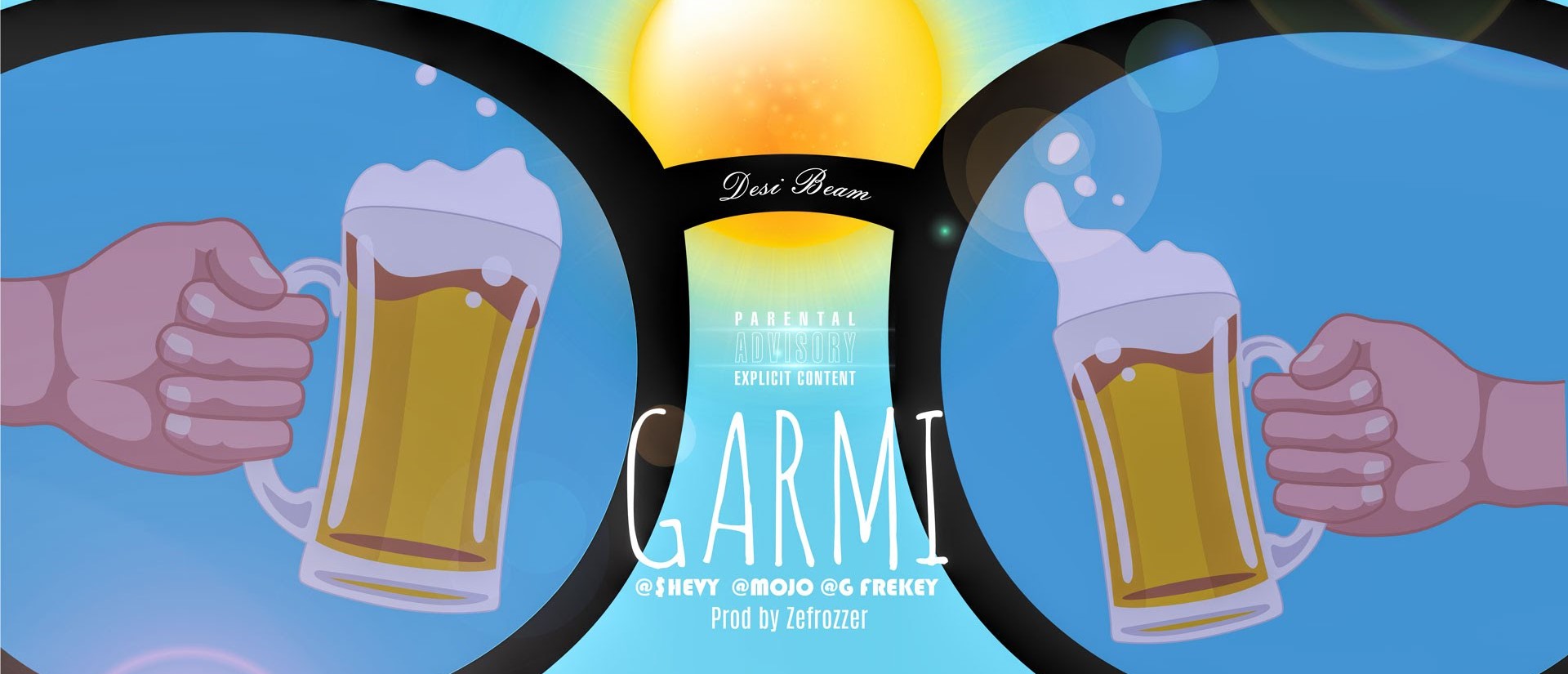 This track Garmi has $hevy, moJo and G-Frekey from Desi Beam rapping on individual verses. moJo like always has an interesting take on the subject and begins with dissing the heat and by the end decides to pop some beers and chill out. G-Frekey has a hilarious take on the subject and narrates an everyday tale of how a summer day is spent in Mohali. $hevy is on the hook and justifies the track perfectly and carries the same vibe as he did in 'Northside'. The beat for the track is produced by Zefrozzer Music and is a fairly nice beat, I am going to look out for more music by him.
Overall a pretty damn good track and is good to the see the pioneers being busy in the studio rather than cribbing about heat as others do so. Desi Beam is also working on more releases and we will have an exclusive look into it in the near future, till then bump this track and be sure to share if and kill this Garmi.