Demo is an artist DesiHipHop.com has been keeping a close eye on for quite awhile. With his raw talent, we knew something big was coming for this artist and indeed it has! Demo has just announced that he has been signed to BlastBeat Records in London. We caught up with this artist to get all the deets regarding the next step in his career.
DHH – Congrats on the record deal, Demo! I want to start from the past and work up to the deal.. So, tell us about how and when you got started pursuing your dreams in Music?
Demo – Started writing poems and lyrics at 11, then gradually started rapping and made my first studio track when i was 14.
DHH – What inspired you the most to reach where you are today?
Demo – Eminem has been a huge inspiration in my rapping career, if it wasnt for him i wouldnt ave ever started. He still inpires me today, and anyone whos doing something good and productive is inspiraional to mee, anyone who belives in following your dream.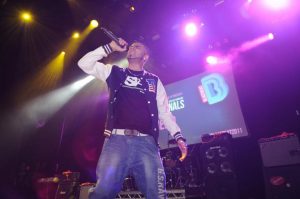 DHH – What do you plan to do now that you have a record deal with Blastbeat records?
Demo – Blastbeat International have offered me a management and production deal, therefore i will be doing alot of tours around the country with my team Kwamz Artist and Taylor Jones who ave both charted on channel AKA and others who are accossciated with Blastbeat. Alot more and higher quality music videos, alot of collaborations and hopefully start selling on iTunes.
DHH – Can we expect an album or EP in 2012? If so, what kind of music should we expect from you?
Demo – I cant say much about an Album or Mixtape just yet, but definitely a lot more new material. Its going to be all genres, anything that sounds good.
DHH – Lastly, where do you see yourself five years from now?
Demo – five years from now all depends on the love and support i get from my supporters, and hopefully i'll be where i wanna be.
[youtube id="xQGH1eKVjPE" width="600″ height="350″]