A conversation with DJ Lethal A at The Hum Hip Hop Project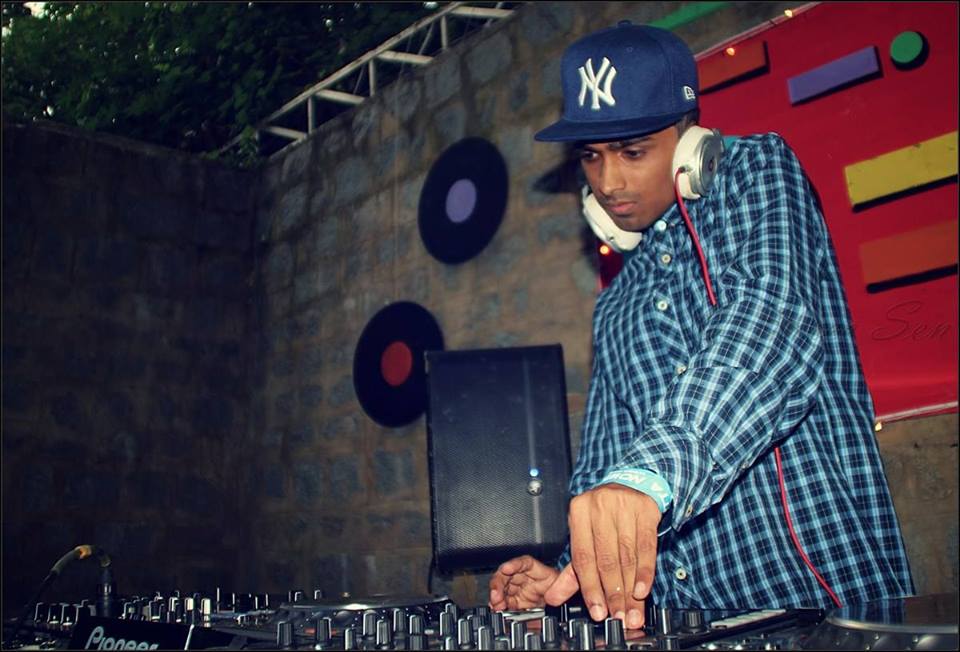 My visit to Bangalore made me meet a lot of different artists and DJ Lethal A is one of them. He has been travelling all over the country and has been spinning records for quite some time.
DJ Lethal A is a Bangalore based DJ who has been making his mark in Bangalore Hip Hop Scene for the past 5 years. He represents ROYAL STYLE UNIT [R.S.U.] based in Hyderabad as the crew's official DJ. He's also the DJ/Producer of the crew HIP HOP KANNADIGARU (which comprises the very first of Kannada rappers) & together they strive to promote Hip Hop culture in Karnataka. Hence taking Kannada.
Hip Hop is not just a music genre he loves, but also his way of life & the culture that he has adopted. Hip Hop Culture has transformed his life entirely from an academically below average student to a very well known DJ in Bangalore Underground Hip Hop Scene.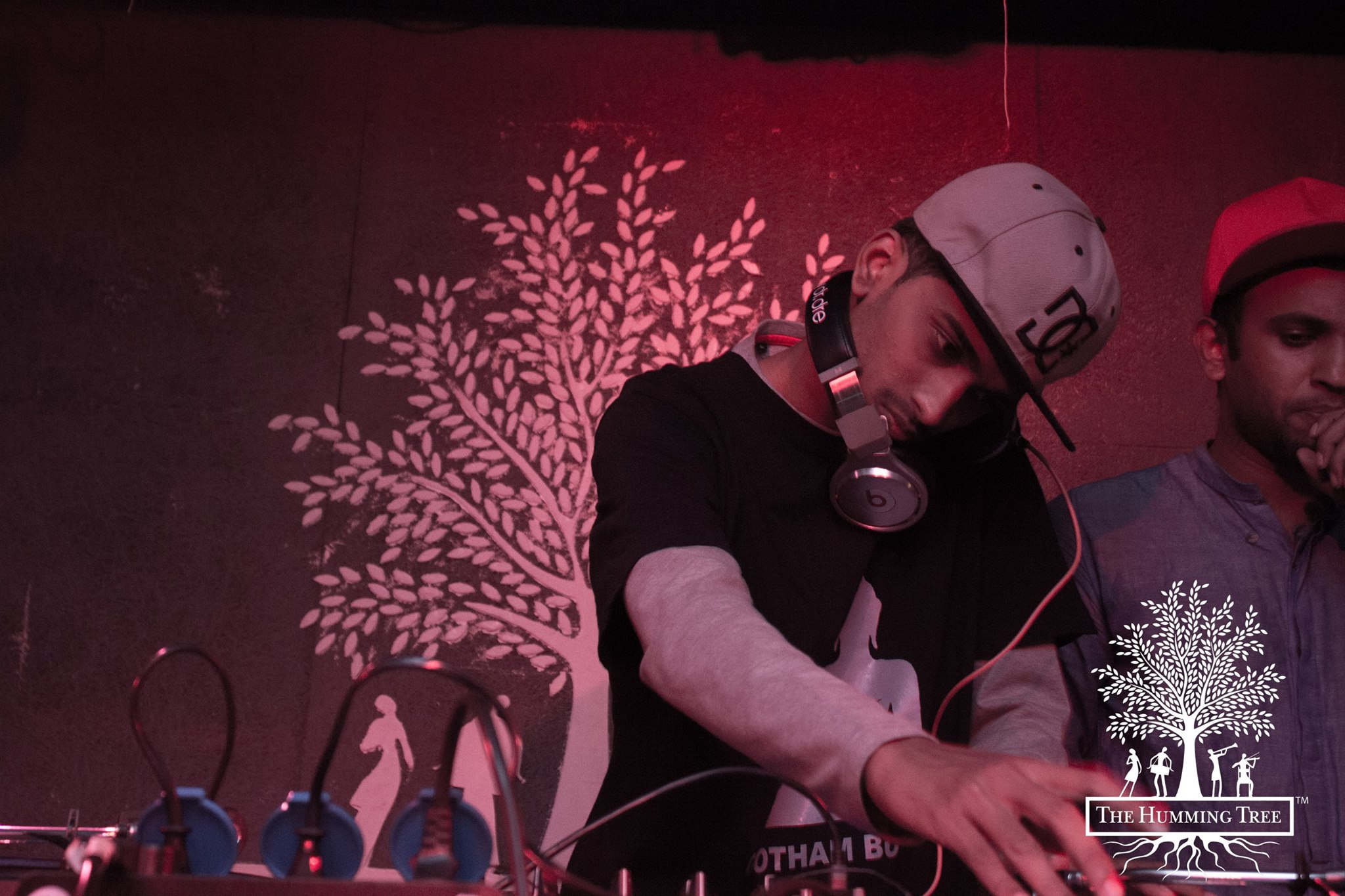 Below is how our conversation looked like :
Q1. When did you first get attracted to the console ?
A1. I actually got introduced to Hiphop as a B-Boy.About 5 years ago Me & my homies used to hit this place called Pebbles everu thursday night.LOW RHYDERZ used to throw their weekly party "OUTTA NOWHERE NIGHTS". Back then I was into B-boying & I used to vibe there, bust some moves & stuff. As time went [maybe a year later] I fell in love with the art of Deejaying [The FIRST Element of Hiphop]. I had no cash to buy the whole console then, so I took a crash course, later as time went I kept learning new things in DJing by myself.Just like I used to watch b-boying videos & get inspired to dance, I started watching Deejaying videos, especially those of turntablists like Jazzy Jeff, Craze, Qbert, Shiftee, etc & kept listening to other DJs' mixtapes as well.About 2 years ago is when I started focusing on TURNTABLISM, a specific skillset of a Hiphop DJ that involves manipulating the sounds/music on turntables like scratching, juggling, etc.Bought myself a Turntable & a mixer about 1.5 years ago, started practicing at home.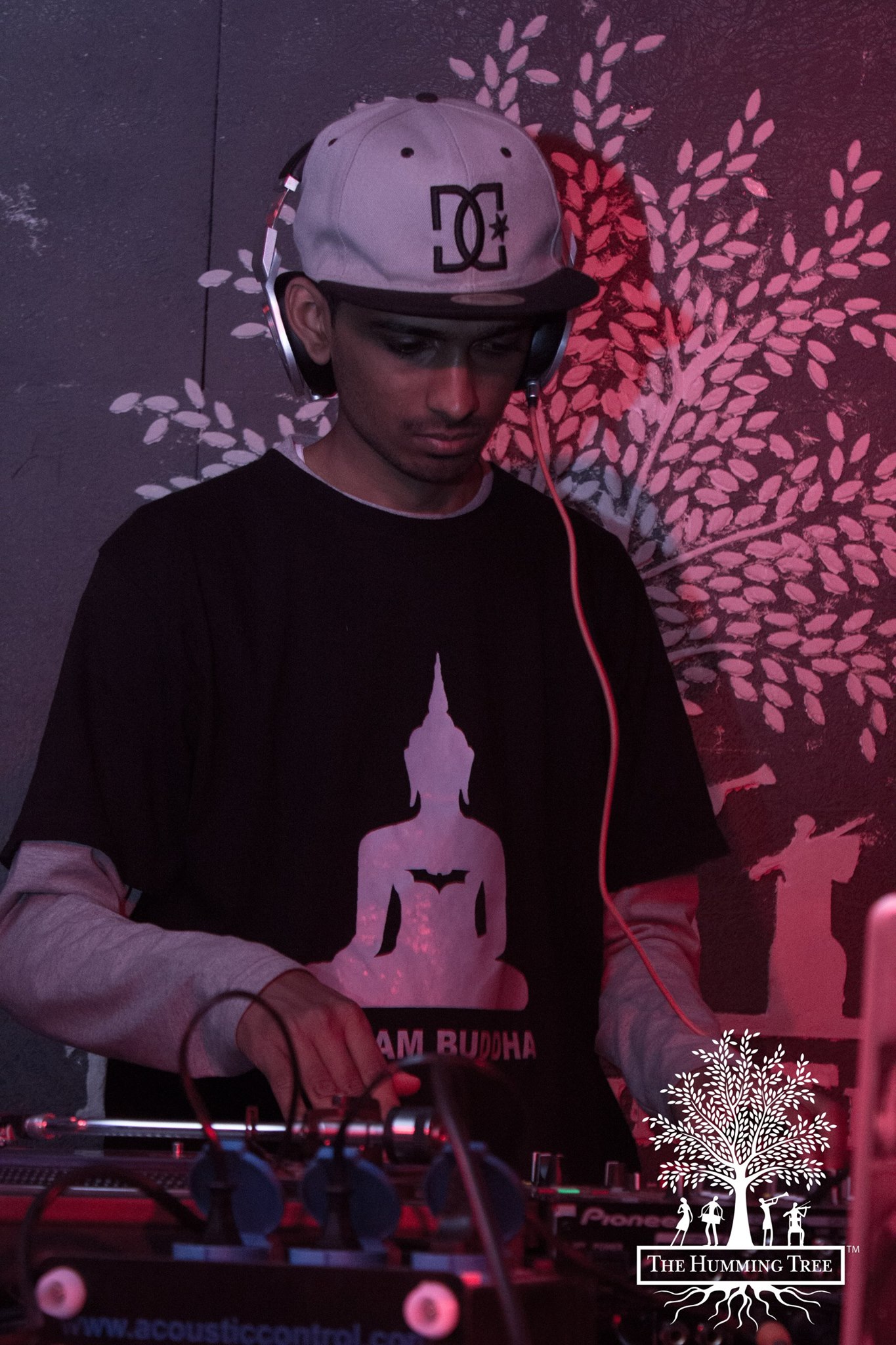 Q2. What do you think about the turntablists in the country ?
A2. I got mad love & respect for the turntablists in India who've been doing it from way back.Kave,Kan-I(pronounced CAN I), Uri are few of them.They are really dope party rockers, the skill level they are at is world class! They are also teaching lota young people, passing on their knowledge about turntablist.My Salute to these guys.
Q3. Which has been your best moment behind the console yet ?
A3. There are quite a number of moments I have behind the console.These are few of them:The joy I had when I played my music in the afterparty of this Hiphop jam "HIGH SPIRITS" that happened in November 2015 is just unforgettable.Also I had great time playing in CLUB GRAND ROYAL(NOIDA) earlier this year in April & OUTTA NOWHERE URBAN MUSIC FESTIVAL 2015 [2nd Edition], I had played in the first edition too but this one was crazy! I was totally in the zone!
Q4.Where do you see yourself in the future, say 5 years from now ?
A4. In another 5 years, I'll be doing what I'm doing in a larger scale.Probably I will have take a young kid under my wing & train him/her.In the meantime I will practice & perfect in the arts I practice.Looking forward to work with the greats who have inspired Me.
Q5. How was your experience at HUM HIP HOP ?
A5. My experience at THE HUM HIP HOP was just incredible. I totally loved the vibe in the 3rd edition.Got to share the stage with some really dope artists, got to meet new interesting people & it was also a learning experience to me. It's been a great pleasure being a part of HUM HIP HOP Project.
Q6. What message do you have for the future DJ's ?
A6. Love the art you practice the same way you love the music you listen to.As a DJ you will naturally evolve as you frequently practice.Don't hold back from trying new things or making mistakes.You will learn from them and you only get better.NEVER GIVE UP & ALL THE BEST!I would like to give a huge shoutout to DESI HIP HOP!
Peace