This Thursday, December 22, the world famous Conga Room at Los Angeles' LA Live brings you their South Asian Holiday Extravaganza featuring some of LA's hottest artists. In the past, the Conga Room has been home to a multitude of Desi events, including artists such as Karsh Kale, Jay Dabhi, DJ Rekha, Mandeep Sethi, doc bLAdez, Non-Stop Bhangra, Manak-E, and others. This Thursday, the line-up will be just as heavy.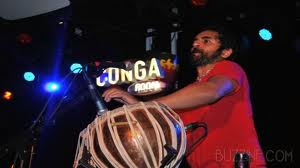 Headlining the event are LA's sensational Hip-Hop duo, HooDiNi & KinG!, with a live performance. Alongside the two, there will be a fortitude of DJs: KCRW's renowned mixmaster Anthony Valadez will be dropping a special Bollywood set, Desihiphop.com's very own doc bLAdez will be wrecking shop with one of his classic Folk-Bhangra/HipHop/Dubstep sets, DJ Ben G will be dropping his debut album Indo-Fresh: The Mash Up EP featured on BBC's Asian Network. LA's supreme mixmaster, DJ Sandeep Kumar, will undoubtedly get the crowd moving with his signature dj dance sets; Roarkyd, LA DJ/producer extraordinaire, will be taking control of the decks with his acoustic mindsex, and many more of LA's veteran DJs, including Nitro, Artifx, Rishi P, Piesces and Smeazy. The DJs will be accompanied by the sounds of Dholnation.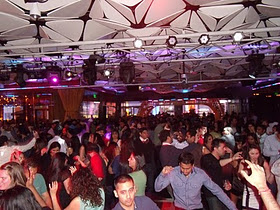 The world famous Conga Room is a nightclub and concert venue located at L.A. LIVE, the downtown entertainment district across the Staples Center and the Nokia Theatre, featuring authentic Latin-style tapas cuisine, a broadcast control room and 1,000-person capacity. Founded by real estate entrepreneur Brad Gluckstein, The World Famous Conga Room is co-owned by Will. I. Am, Jimmy Smits, Jennifer Lopez, Paul Rodriguez, Amaury Nolasco, Sheila E., and NBA stars Baron Davis and Trevor Ariza.