Cash Saini is back with 'Summer 16' and he sounds better than ever. Cash Saini has shifted from India to Canada but he has not let that affect the continuity in his music, prior to moving out of the country he was consistent in releasing music. After the success of weekly series PAYDAYS by Cash, he went ahead to drop a whole mixtape under the same title. The tape consisted of some real heavy Hip-Hop bangers and it also consisted of a few tracks for non hip-hop listeners too. This Mixtape was almost a complete package and was received fairly well.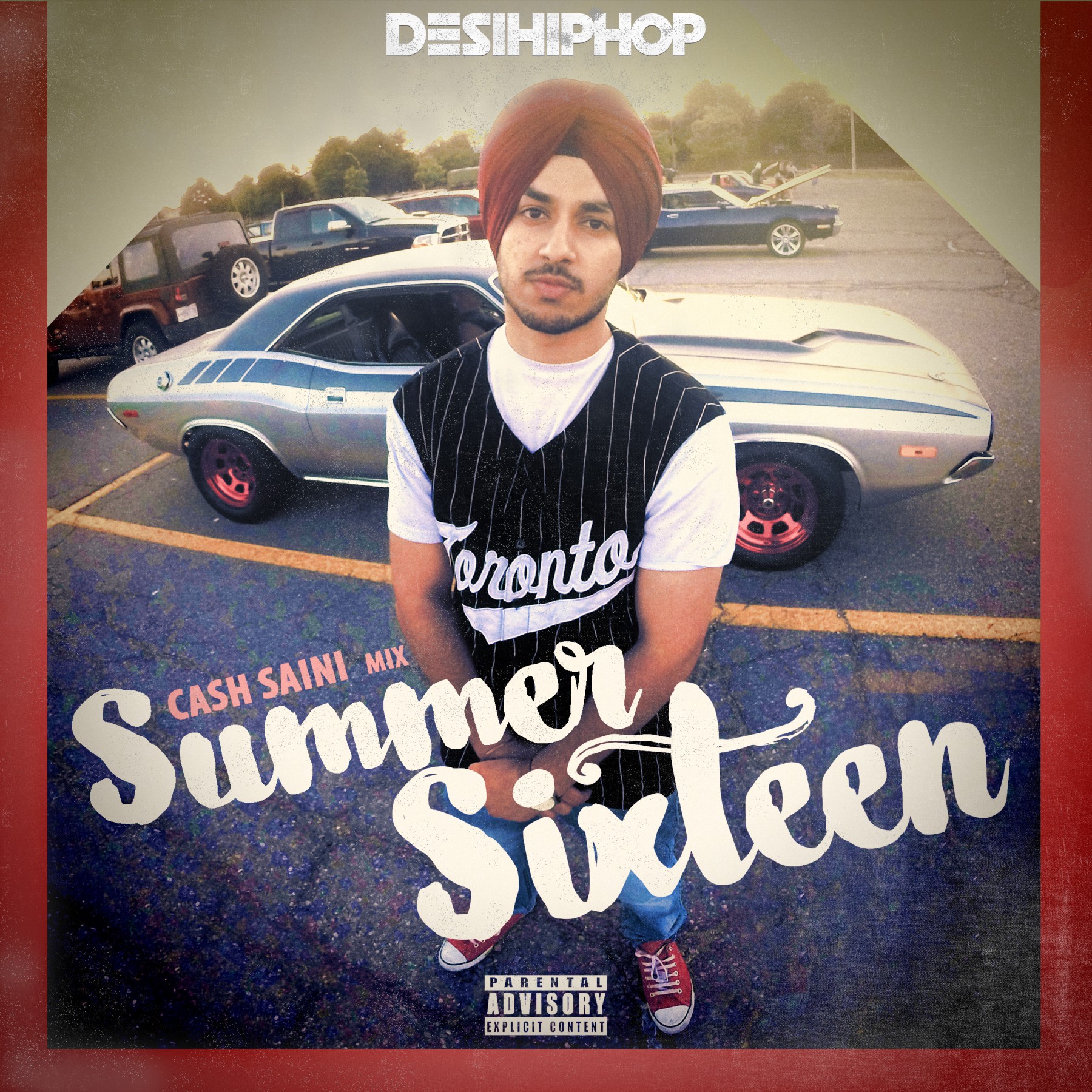 Summer 16 is a punchy freestyle and seems like a reminder to the listeners to not to sleep on him, he gained a decent following after his initial few releases and he seems to keep it that way. Cash Saini is constantly working to outdo himself and this freestyle is an example of that. He's gotten clever with the lyrics and his delivery is on spot.
Just a few bars from the freestyle :
"16 tu karke drop ik geet che ae big shot tain?
Keh menu sooraj ,Forever haiga hot main
Check kar mera word play forever number 1 main..
Sreesanth wangu kardo menu ban…spot fixed!!
Sapne mere big bahot , garibi che katte din bahot
Taainyo paise naal aa wadd pyar menu ehna bitches naalo..
Karaan main cheats on,ehna streets che main aa king kong
Rappin muthafuckin MO' CITY jiven main aa 'Tony Kahlon'!"
Yup that's right in the last line he gives a shout out to Sikander Kahlon. He has made sure to use some very wicked and witty similes. The beat is also perfectly suited for what rapper is trying to convey and it has a new school, upbeat vibe which will make your head bop.
The freestyle is accompanied with a very retro video and I love the whole Canadian vibe which he has encapsulated in the video. The color correction and editing has gotten better and makes the entire product look really nice.
You can see Cash's growth as an artist and performer in the video and he pulls off a pretty decent swagger, maybe that is why he got a Mexican girl. Check out his work right here :