Last I heard Humble the Poet kill a track was "Desi Hip Hop" but he just put the speakers on fire with this new track, # CantGoBack. It is a Treat from the start to the end and has everything which makes a rap song sound good.
"AND WHEN YOU CAN'T GO BACK, YOU HAVE TO WORRY ONLY ABOUT THE BEST WAY OF MOVING FORWARD"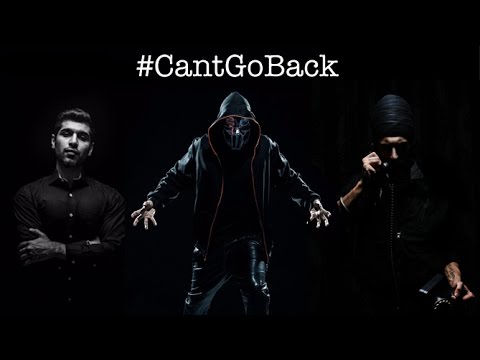 This is the first time I have heard Yucifer and he is definitely who will perk up years with his style. His flow is so addictive and paints a perfect picture with his words. The message is simple and states that the grind has got them far from square one and returning to this origin is not an option. Every performer can relate to what Yucifer says about performing at shows comprising of a bare minimum crowd to selling out venues. Humble The Poet is no stranger to the microphone and his success story involves hard-work and perseverance. He speaks about his journey and why he ain't taking a u-turn in this journey. Humble actually puts down poems in his verses and they are honestly influential. Sickick is the genius behind the production and I am a fan of the flute sample used in the song. The best part of the track is definitely the third verse when Yucifer and Humble the poet go back and forth in the verse exchanging bars and also finishing each others bars.
The video is directed by Imagine Nation Collective and have done a great job. The concept of the video is unique and comprises of a few skits. The video has been shot in Canada itself and was done over a duration of 4 days. I give this track a big thumbs up and a must check out recommendation.