Lazarus has had a good year. Any one who's been watching him closely knows this bit of a fact. He made songs with the legendary D12, an eye opening single where he rapped an entire open heart surgery, and he's dropped a dope lyrical banger with Royce da 5'9″. And not only all that, there are rumors flying around about a hush-hush single featuring Eminem to be released by the end of the year.
Recently, Lazarus got nominated for the Underground Music Awards for Artist of the Year and Song of the Year in New York this weekend on October 25th. Can Lazarus snag one of these and become the first Desi Artist on an award show like this?
Judging from the previous winners of the Underground Music Awards, this will definitely be a win for the entire Desi Hip Hop community. Come on, Lazarus, we're rooting for you!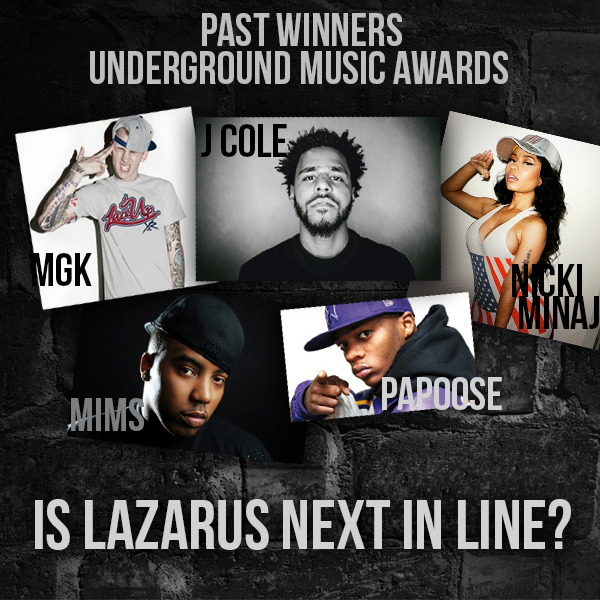 Lazarus on D12's "Devils Night 2"
When I was a kid, I used to listen to a whole lot of music. One of my favorite tapes was of Eminem's D12. I found their rhymes to be creative, funny, and always out of the box. So, I was  ecstatic when recent rumors spread all over the internet of a possible D12 album just like the good ol' days. Not only are they droppin' Devil's Night 2, but they are keeping it raw and hardcore just like they've always been.
The album features a host of dope artists including Eminem, Slaughterhouse, Royce da 5′ 9″, 50 Cent, G Unity, and only artists who work closely with the Shady family. AND … Lazarus! Is Lazarus part of the Shady fam now? We will let you decide…