BRODHA V TO RELEASE HIS MUSIC VIDEO AIGIRI NANDINI WITH SONY MUSIC ON SEPTEMBER 30TH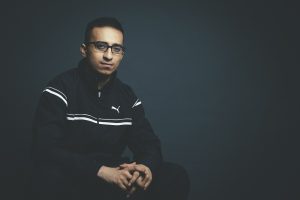 ~The track  for one day will be available exclusively as free download on Orkut ,a day before the social media website shuts shop  i.e. September 29th ~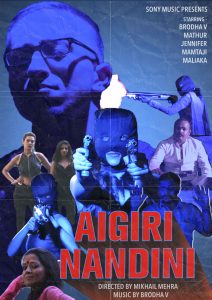 Global music giant Sony Music Entertainment has signed hip-hop sensation Brodha V. His first music video release under the label, 'Aigiri Nandini' is a classical hip-hop fusion which is set to release on September 30th on VEVO. As a throwback to the good old days, this track for one day will be available exclusively as free download Orkut, a day before the social media engine shuts shop  i.e. September 29th.
Excited about his new single, Brodha V  adds on "Sony Music is like home for me, they are one of the best labels in India and I couldn't have asked for more. I am excited to be working with them on my future projects, their expertise will definitely help my music and together we hope to create some more hits. My new song video is something to look out for, I hope you all will love it!"
The immortal classical Sanskrit Sloka, Aigiri Nandini glorifies one of India's greatest mythological Super Heroes, Goddess Durga in the form Mahishasura Mardini and illustrates women empowerment. The track focuses on girl power and debates on the nation's devotion to Goddess Durga. With Navratri round the corner, the amalgamation of two unique and powerful music genres will take the listeners by storm.
Aigiri Nandini's music video has been directed by the vibrant Bombay-bred film-maker Mikhail Mehra who has previously worked with International artists such as Foreign Beggars & Stafford Brothers. The video highlights women empowerment in an unorthodox manner.
[youtube id="VY5U96vcJ3g" width="600″ height="350″]
Brodha V is a popular name in the underground scene in India. His singles "On my Own", "Aatma Rama" and "After Party" have cumulatively garnered over 1 million views and have also helped him step into Bollywood. He has also contributed to some of the biggest blockbuster movies like Chennai Express (Ready Steady Po) and Mujhse Fraaandship Karoge (Dheaon Dheaon).
Sony Music has aggressive marketing plans for the artist and will be working closely with the artist on future projects and albums.