Desi Hip Hop's pioneer Bohemia recently spoke with VLADTV in an interview. A lot of inside details of his journey as a kid to being named as the founder of Desi rap were spilled in the interview. Bohemia talked about how he used to love Punjabi poetry and the Desi music when he was back in Pakistan. Surprisingly, he revealed that the poetry he used to write by chance happened to turn into Punjabi rap as soon as he spat the verses over a beat!
"I've been a big fan of Desi poetry which is East Indian poetry I would say. My music is more connected to the grassroots. My music transformed into rap when I started doing that kinda poetry on beats. It was not something that I knew I was doing, it just happened. And then people just started calling it Punjabi rap, Desi rap – DESI HIP HOP. Which has now become a genre." – Bohemia
Bohemia made a surprising confession that early on in his age when he was 13-14 and had first moved to the States, he was not well versed with the English language. That's not the surprising part, he further added that he couldn't speak Punjabi at that point in his life either! All of Bohemia's music is in Punjabi.  Coming from a Punjabi speaking family, it's definitely a revelation that the pioneer of Punjabi rap learned the language quite later in his life.
When asked about the billions of people in Pakistan and India repping the Desi Hip Hop culture he said, "Desi Hip Hop is huge now, and to me I knew that it was gonna happen anyway. I think we're the first artists to have been recognised as the pioneers. It's because we were the first ones to sort of do it in a legit way – getting signed to a label and all. Desi Hip Hop was gonna happen anyways, we just happened to be at the right place at right time." (Which is California)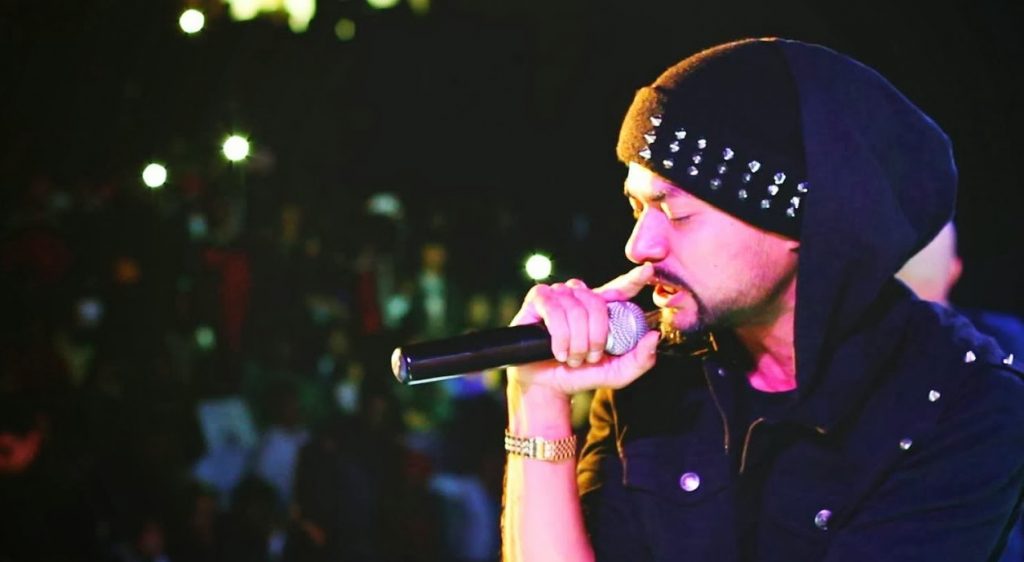 Bohemia further explained how the Desi countries and the Western countries have always shared norms culturally in terms of food, fashion etc. With respect to music, the evolution is a few years behind compared to the West. But the gap is getting smaller and smaller according to him.  They even discussed the use of Indian samples in American hip hop tracks. Especially by artists like Redman and Jay Z among many others.
Bohemia further broke down the details of how he observed and learned the different dialects and slangs of Punjabi language. He explained how in different regions of Pakistan, there was a different dialect of the language spoken. While in India, which birthed the language through Sikhism, the dialect is totally different. As a Punjabi rapper, he learned both ways of the language in order to connect to different audiences.
Furthermore, he took a walk down the memory lane and spoke of his father's journey in Pakistan. How he was based in Lahore, but then moved to Karachi where he met Bohemia's mother. Bohemia was born in Karachi, but later moved to Peshawar when he was six years old. He signed off by recollecting some of the best memories of that place. In terms of its beauty, culture, and people.
Watch the full interview below –