Bohemia, Haji Springer & J.Hind Perform at the Festival of Globe (FOG) India's Independence Day 2015 Celebrations
The F.I.A, Federation of Indo-Americans in the California Bay Area presented the Festival of Globe, a film festival and awards show on August 15 2015.  Over 150,000 Desi's turned up for the massive event to celebrate our Independence and promote Global Unity through arts.  Bohemia, J.Hind & HajiSpringer – California born Pioneers of DesiHipHop – graced the stage with many celebrities.
The Festival of Globe's mission is to empower and integrate global cultures and communities through Film Arts, Performing Arts, Visual Arts and Folk Arts.  And they did just that also infusing the rising trend of the HipHop in our culture by calling on stage Bohemia & J.Hind for the grand finally.  Peep the flags below, no matter where you're from, India, Pakistan, United States, Canada etc…we all bleed the same Desi blood.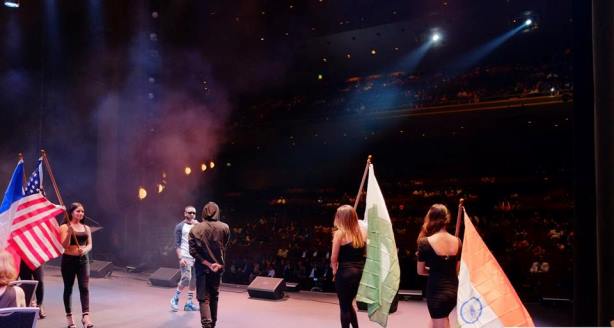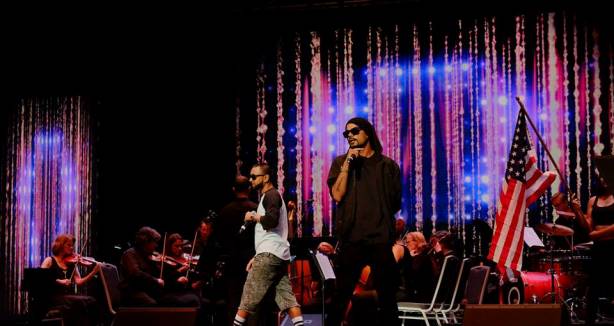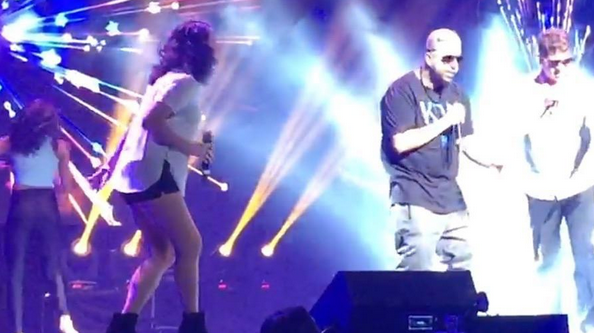 It is a massive step forward to see these artists along side Sonu Nigam, Jackie Chan, Sharon Stone and many other celebrities.  Romesh Japra, founder of the Festival of the Globe, said,
"We are going global this year to empower and integrate all cultures and communities. FOG creates various platforms and activities to champion social causes. FOG Awards will go a long way in building a vibrant and integrated culture across communities."
Big shoutout to Dr. Japra and the F.I.A for opening the doors to the Power of Street Knowledge & #UnityThroughHipHop.