What do you call someone who has often criticized mainstream rappers such as Yo Yo Honey Singh, Badshah and Raftaar for making fruity, cheesy and commercial pop sounding music in the name of hip hop? An honest answer would be 'a hypocrite' right…? but, I would not let one different track change my opinion about the Pioneer of Punjabi rap, 'Bohemia The Punjabi Rapper'.
Whether the reason is money, more fame, loss of sanity or a change of tactic, we actually have absolutely no idea what Bohemia is doing in this video. We are going to leave it there and just imagine that this didn't actually happen. But, here are a couple of videos that Bo fans should take a look at.
Sukh-e has always approached music commercially and this time he decided to get Ali Quli Mirza on board this track, which no doubt will have dancefloor appeal, but will do very little for Bohemia's street cred.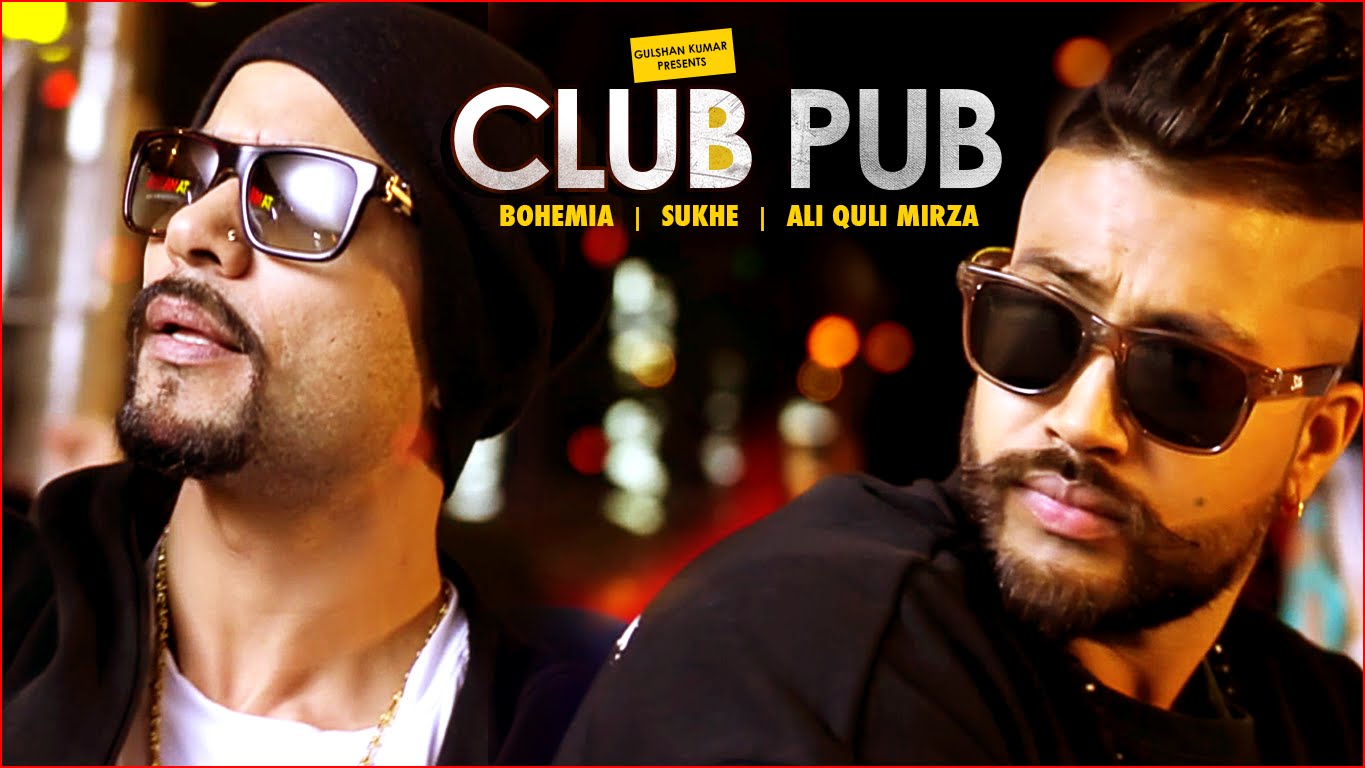 The production quality on the track is pretty good to be honest, the background music sounds banging and I can imagine this track in almost any Bollywood movie. Club Pub song comes with a flashy video and does a splendid job in fulfilling the various stereotypes of what a 'flashy video' should be, this includes hot women dancing, booze flowing and everything bling you can imagine.
While the production and the video of the track Club Pub are aligned in order to captivate the listener the composition of the track is very substandard. The lyrics lack uniqueness and that is what make this track no different from any other party track which is out there.
The video has managed to cross 30,000 views in 1 day and are still increasing slow but steadily. The track has been released on T-Series, the same Label which will be releasing Bohemia's next album, 'Skull and Bones'.
Check out the video right here :