Bohemia "The Punjabi Rapper" was invited by Coke Studio for an opportunity to further expose the South Asian (Desi) audience to the Hip-Hop culture.  Coke Studio has been a home to many world renowned eastern and western musicians and were excited to bring on a fresh perspective by non other than the pioneer of Desi Hip-Hop and Punjabi Rap.  Listen to Bohemia talk about how Rapping is another form of Shayeries, expressing views and experiences, intertwining the two cultures together.  Bohemia has an high anticipated album "Hazar Gallan" releasing this year so be on the lookout here!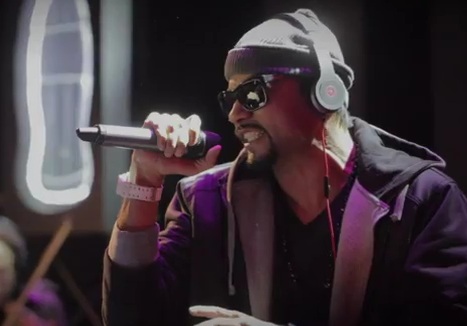 Bohemia improvises a live rendition of "Paisay Da Nasha" (Addicted to Money) a song written on how one's addiction for money, over time turns into love for the addiction and the entire world seems to fall in this vicious circle  – so in the end what have you learned in life?
Coke Studio prides itself on providing a musical platform which bridges barriers, celebrates diversity, encourages unity and instils a sense of Pakistani pride. Coke Studio is an inspired step by Coca-Cola for having created a platform where renowned as well as upcoming and less mainstream musicians from various genres can collaborate musically.
Check out "Paisay Da Nasha" at Coke Studio by Bohemia below !