Bohemia's social media gained a lot of attention when he announced that he will be dropping his new album. Lately all the music from Bohemia that we have heard is through the upcoming KDM Mixtape from which tracks are slowly getting dropped.
The announcement is also interesting because Bo has stated that it will have no features and no other producers on it. Does this mean Bohemia will be producing all of his music on his own ? His fans are going berserk and are showing their support by sharing the FB post of his announcement.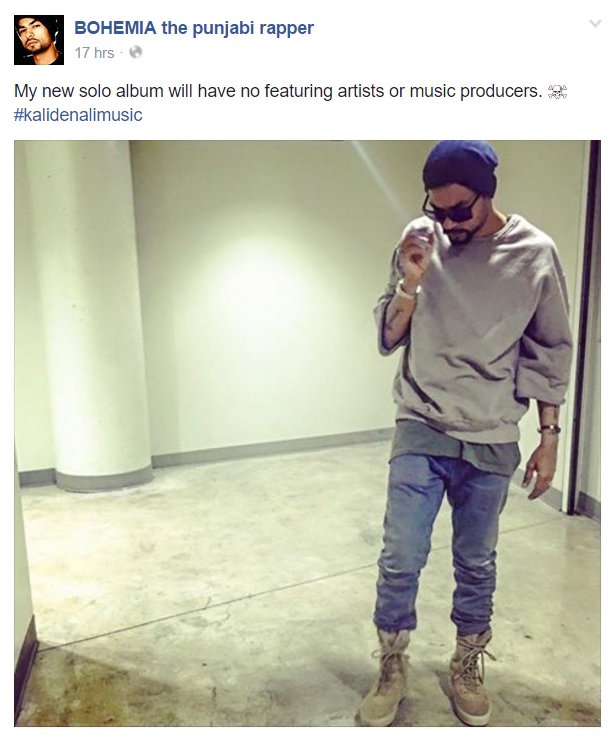 One thing is for certain that this album will be released under his independent label Kali Denali Music. Bohemia's last album, Thousand Thoughts released under Sony Music was also loved by fans but soon after it, he declared his deal with Sony over and that he was going independent.
We are excited about the album and will keep you posted as and when we find out more.