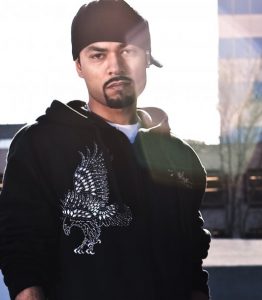 Known worldwide as the pioneer of Punjabi rap music, Ra Raja aka Bohemia is a Punjabi rapper and music producer from California , USA. Bohemia quickly gained popularity in 2002 with his independent debut album, Vich Pardesan De, which hit the Top Ten on BBC Radio 1 UK.
The sophpmore album, Pesa Nasha Pyar, became the first full-length Punjabi-Rap album released by a major label. It brought Bohemia increased popularity, including his recent multi-record deal with music mogul Universal Music Group Pvt. Ltd. India.
In 2006 Pesa Nasha Pyar hit No.2 on Maxim magazine's Top10 Downloads, and No.3 on Planet M Chart. Bohemia appears in XXL Magazine New York, USA. He entered Bollywood in 2009 with the title track for Warner Bros. feature film Chandni Chowk to China, in which he also appeared in the video with Akshay Kumar and Deepika Padukone.
In 2010, Da Rap Star, his third album receives four nominations at the UK Asian Music Awards and PTC Punjabi Music Awards, including 'Best Punjabi Album' and 'Best Music Director'. Da Rap Star also remained No. 1 on Planet M Chart Punjabi for several weeks.
Bohemia then went on touring in summer 2009. He recently appeared on the title track of UMG's mega-compilation called The Best of the best Sher-e-Punjab, titled "Putt Punjabi'", in February, 2010. Bohemia is one of the best-selling artists of the year, making him the flagship artist of Universal Music Group India. Bohemia was ranked 25th on Desiclub.com's list of the 50 Coolest Desis. "Ek Tera Pyar", his second single from Da Rap Star entered the B4U's Top Ten Chart, becoming the first none film track to do so. Bohemia was amongst the top 100 most searched Asian artists on yahoo.com. He has released three albums and has been featured on over 25 major label compilations to date.