The World Hip Hop Dance Championship is an international hip-hop dance competition created in 2002 by Hip Hop International. Countries that have participated in the past are Dominican Republic, Greece, Cyprus, Chile, Italy, Mexico, France, Japan, Switzerland, Morocco, Philippines, United Kingdom, China, Canada, Germany, Australia, Ireland, Malaysia, India, Colombia, South Africa, Nigeria, New Zealand, Denmark, Spain, Russia, Portugal, Netherlands, Argentina, Brazil, Trinidad and Tobago, Poland, Uruguay, Thailand and the United States of America. There are four sections of competition: hip-hop for adult, varsity (ages 12–17), and junior (ages 7–12) crews, popping for solo dancers, locking for solo dancers, and breaking for adult crews.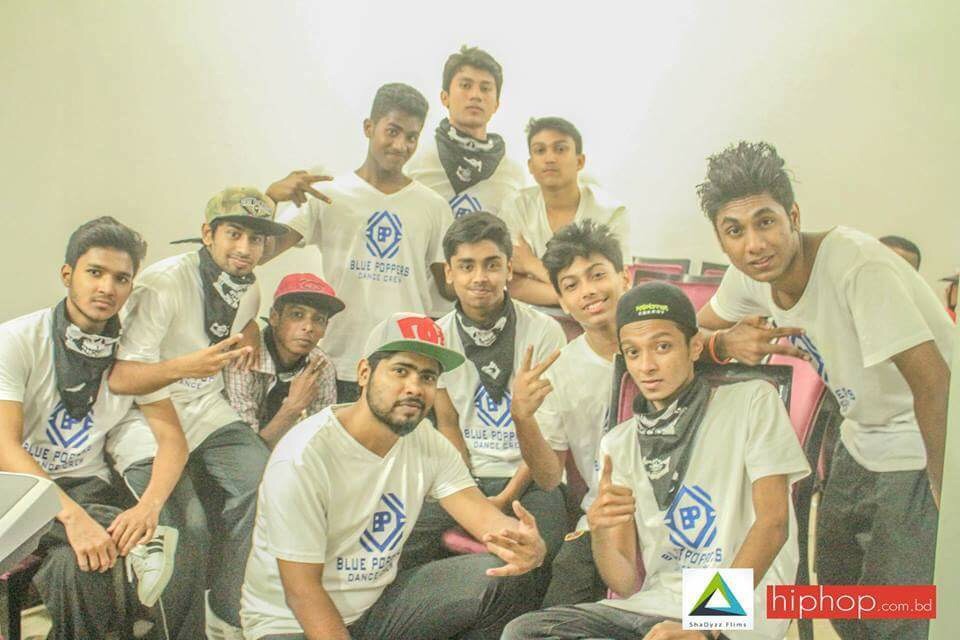 Talking about Bangladesh getting involved in this competition for the first time. The Blue poppers, and they will be participating and representing Bangladesh in this very competition for the first time. First the organisers didn't even know about a country named Bangladesh. Then on 26th of July finally they got to see The Blue Poppers additions and then they have invited the crew specially as non-affiliated country. And then the organisers started collecting sponsors for Bangladesh and also invited other crews for an audition. They have posted couple articles on internal medias about the blue poppers which hooked them up for a good sponsorship. After getting the sponsor the crew applied for their visa. Right now bangladesh has been listed as 53rd number performing country on world hiphop dance championship list.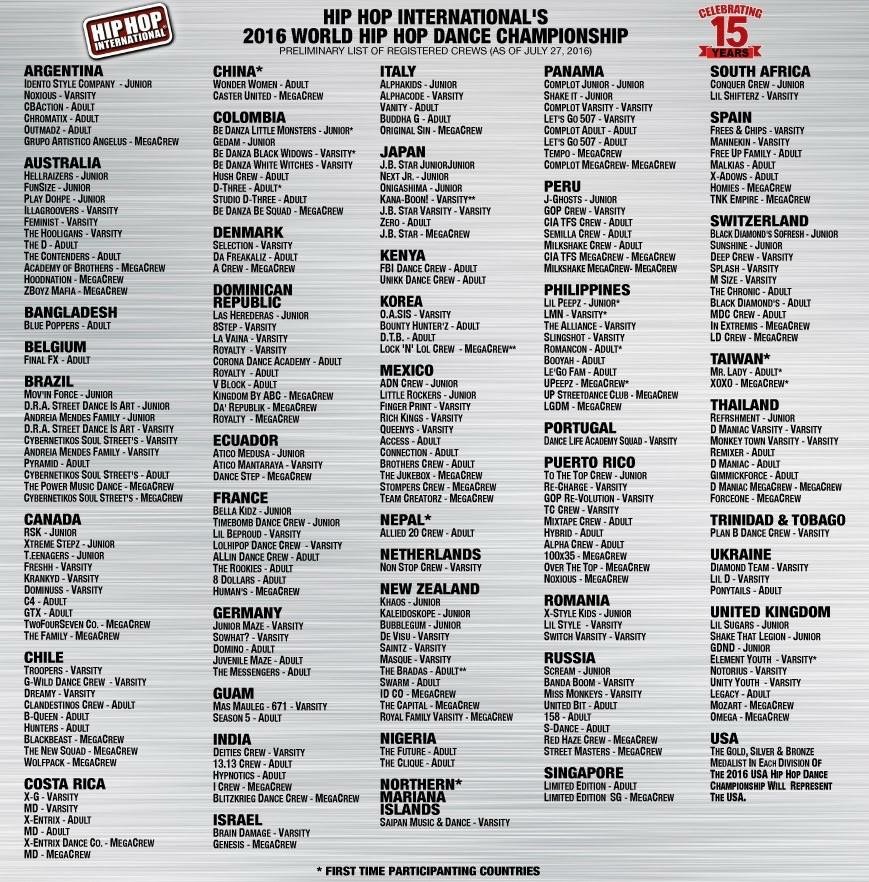 'The Blue Poppers' is the 26th 'adult division' hip hop dance crew along the world. This competition is considered as dream effort of every dancers out there around the world. Crews like Jabbawockeez Boys, Lew Twins, Royal Family etc have already shared that stage. There are more than 15 movies based on this competition, ABCD 2 is totally based on a crew like us who participated last year and won bronze.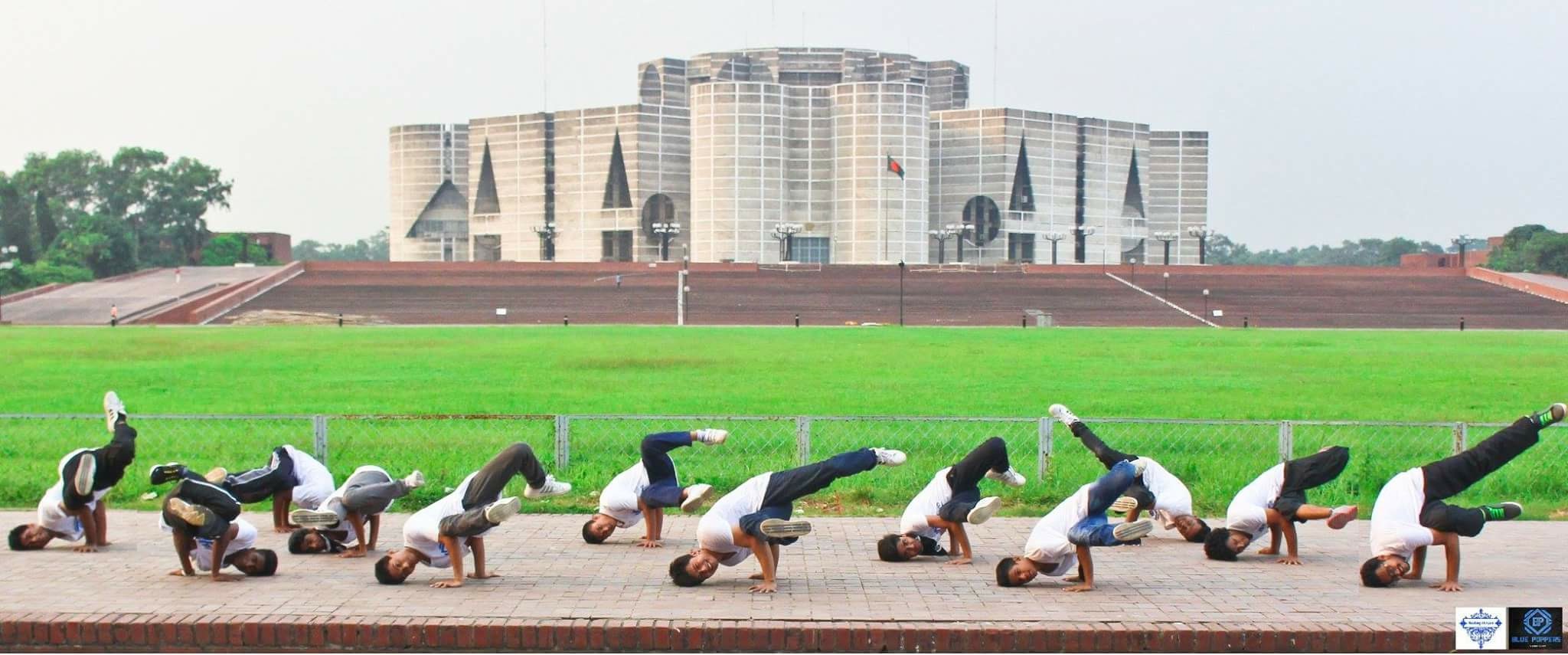 The Blue Poppers crew says, "we would love to make such movies and clearly state that, our country, kids and talents, our hip hop is as rich as theirs ,so people should feel proud, and support own culture.  you see, people in our country (specially who are dancers) are always suffering from identity crisis. We wanna give them a good identity and make them proudly say 'I am a Street Dancer' for that, we will make tours all over our country, make short dramas, vlogs, movie, competitions etc"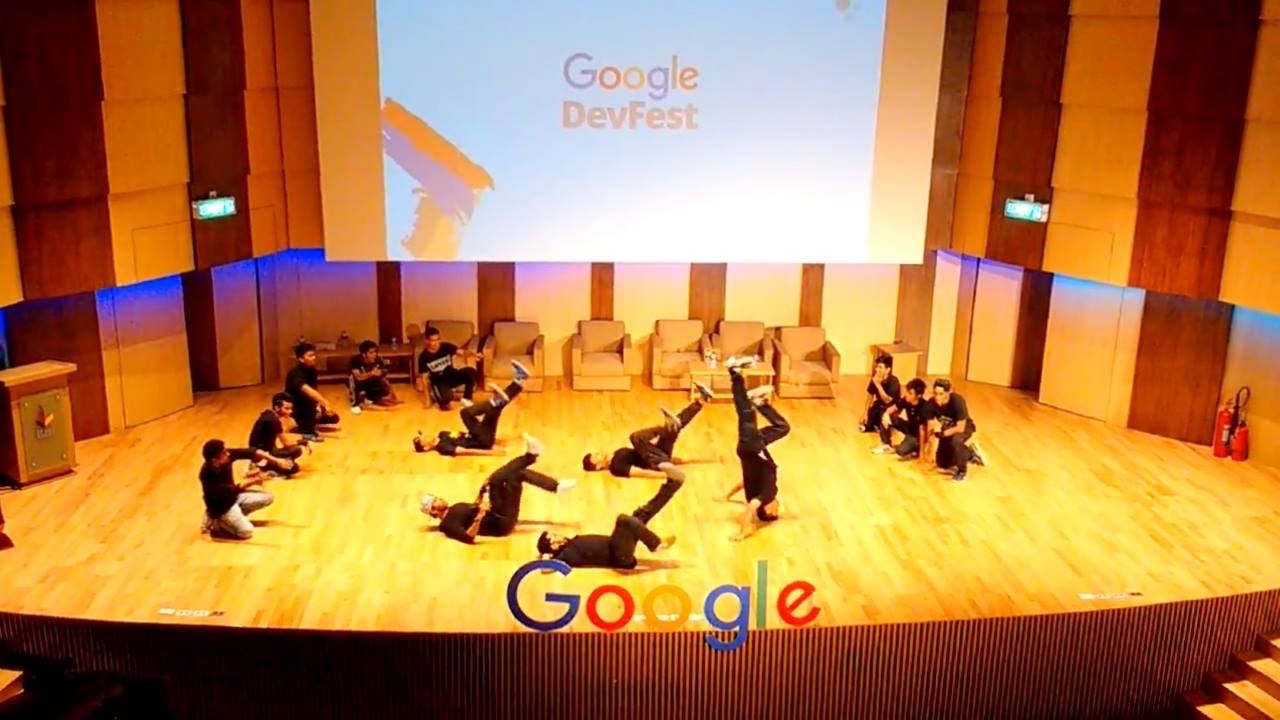 Performers introduction –
1. Abdullah Galib Khan ( founder )
2. Hasin Ahbab Hriody ( Founder)
3. A.B.M. Golam Rabbani
4. Hrid Iffat
5. Md Billal Hossain
DesiHiphop team wish them best of luck.  You've got something to say ?