Watch the Video – 360 Degree – Black Zang x The DoucheMonkey
---
" Do what you believe,  don't let no one tell you that you can't,  you can do what you want,  no matter how hard the obstacles are,  you'll have success, remember GOD is watching your every move, keep yourself motivated " –  BZ ( Black Zang )
Black Zang,  a well known Mc, rapper, movement maker, host of the number one hip hop based show on air in Bangladesh –  Planet hip hop.  He's a mainstream rap artist from the crew Uptown Lokolz as well.
Black Zang likes to take his time,  and he believes when you take time for your zone,  you'd be able to make quality music.  Cause that time shows you the real reflection of life and struggle.  And for this,  his every single music  has been massive hit so far.  And this time there is no disappointment as well.  Black Zang is dropping his latest work  and he'd like to call it " 360 degree "
Fans Around The World Show Their Love for Black Zang & 360 Degree
People from all over the world, showing off love for BZ!! Here's the compilation, watch and share!! And yes 360 degree releasing tonight.

#BZ

Posted by Black Zang ( The King Of The Street ) on Wednesday, March 9, 2016
Black Zang believes,  this song would represent his glory and achievement .  After walking over thousands of broken pieces of sharp glass,  when you reach your destination, how would you feel?  Glorious right?  That's how Zang thinks  while he's been working on this track. He has overcome his hard part of life,  but he hasn't forgot his struggles,  he believes when you have the right passion,  you might miss the right time, but keep yourself motivated all the way.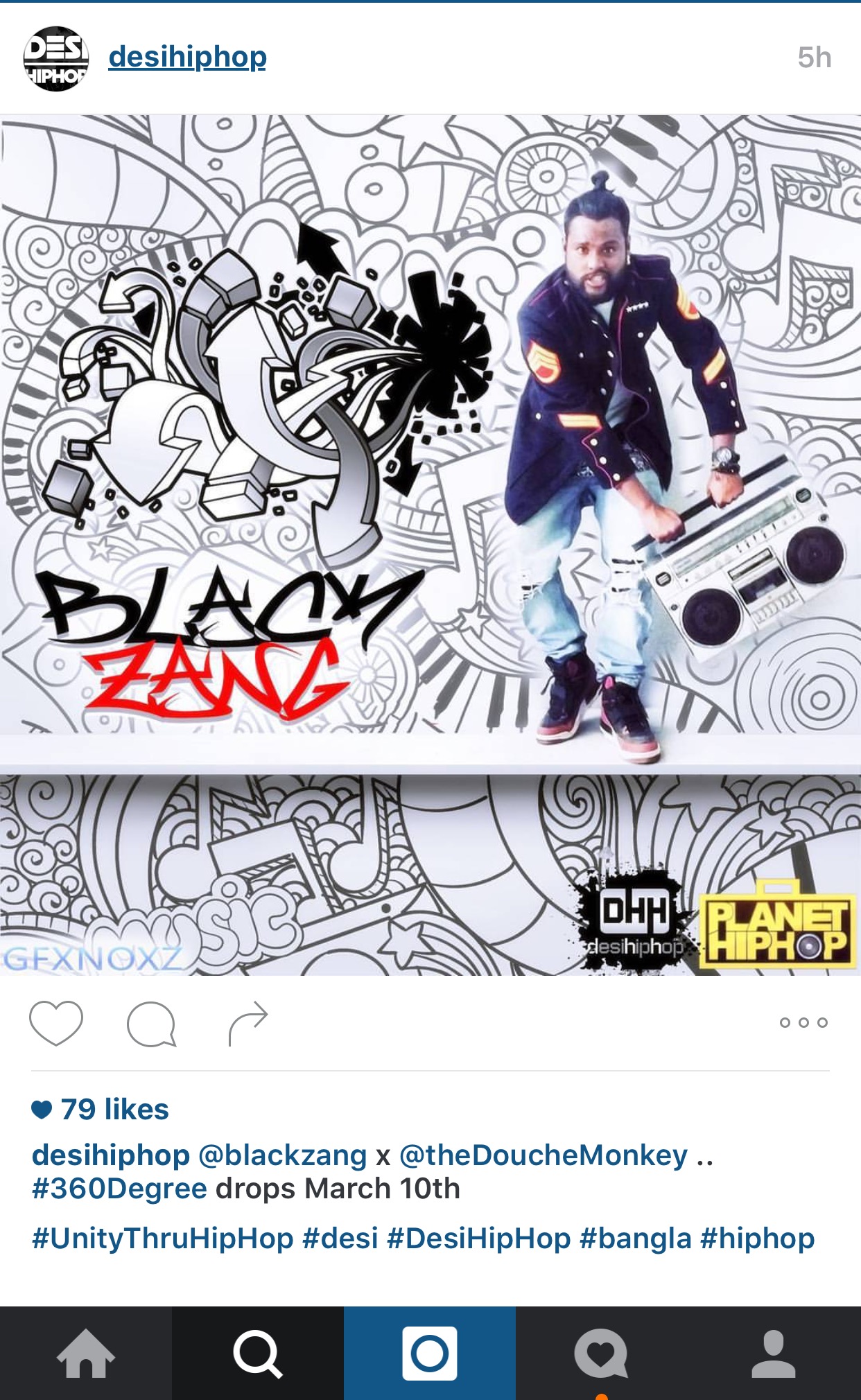 BZ believes,  if you are passionate and determined about your dreams ,you'll earn it. And it reflects throughout on his lyrical bars too. As he said,
" chilona kono tape,  collection er cassette. Tao kichu koira dekhabar chilo mind set "
•• it means,  at his early age there wasn't so many material available,  there wasn't so many helping and guiding hands,  but he made up his mind with his desire and passion for music which kept him motivated and that's how he came across this long run ••
BZ also thinks,  his this single is all about being Focused on work rather than being a part of dysfunctional conversation.  He thinks,  no matter what comes and goes around,  you shouldn't be outta your focus. People might try to provoke you to do the ugly scene,  but BZ wants his fans and listeners to be focused,  which will get you succeeded.
BZ  tried to reflect his experiences,  hustles,  and achievements through his lyrics on 360degree  single.  He said,  some sort of people might mistreat you,  but hold it down right there,  do your thing,  and you'll be  rise and shine like Diamonds. As he mentioned,
" kala re koyla koiya  chap dao sarakhon. Ei chap er pressure e tei kala ekhon diamond "
Black Zang mentioned to DHH that,
" now-a-days   independent rap artists and crews are on about making angry type of music,  either it's about fighting each other or else related to drugs and cannabis.  But right about now,  I've decided to take my skills back in times,  where it  would feel like a rap music but still relatively relaxing.  This track wouldn't bother you hit the repeat button again and again.  It's just a MC spitting some intellectual bars on relaxing beautiful jazz music.  This is so simple,  isn't it? "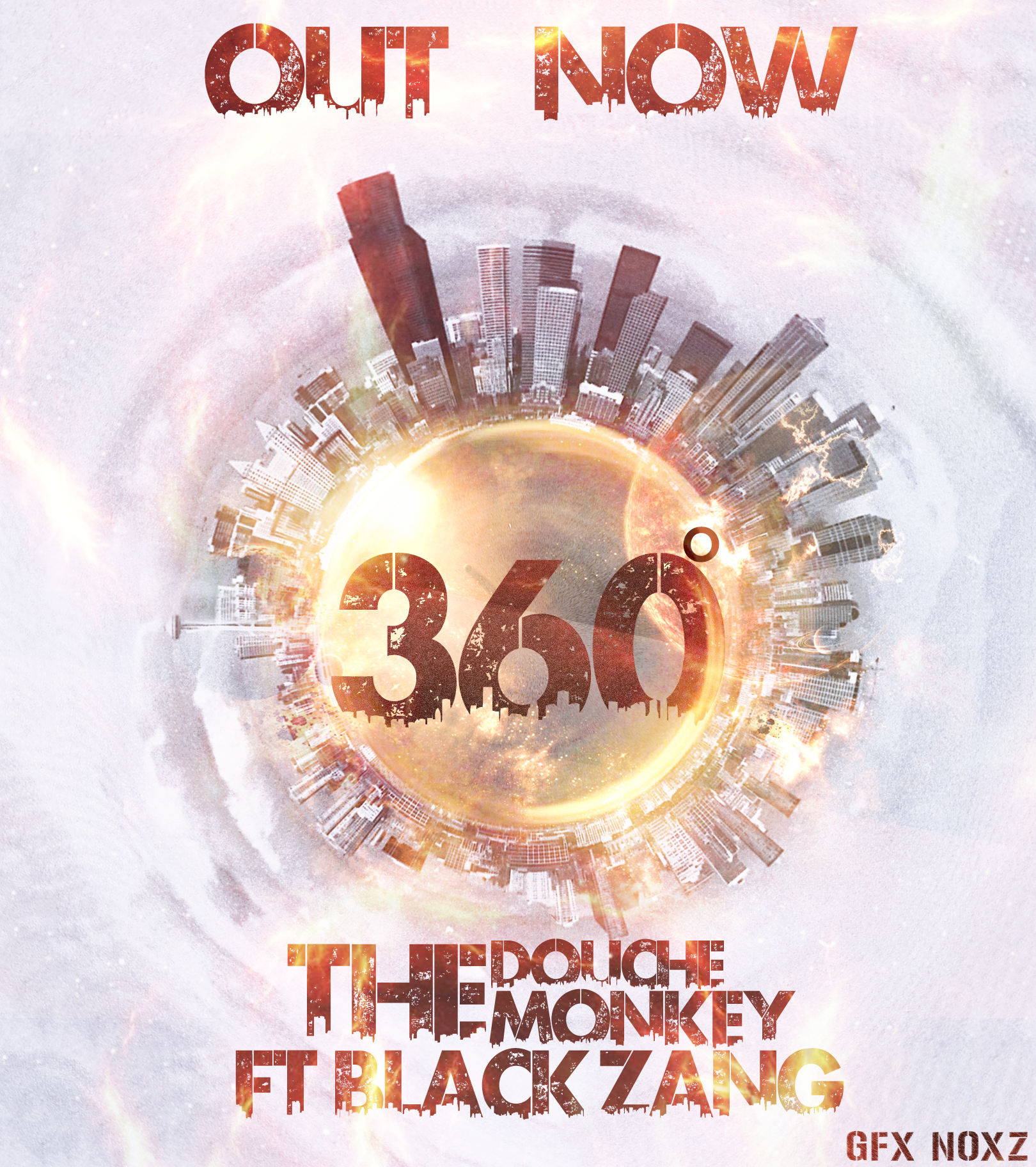 Making:
The DoucheMonkey made and arranged the whole instrumental part for this particular song along with some of the most experienced musician from DHAKA,  Bangladesh. Bass guitar played by Labu  from the band Feedback,  saxophone part was done by Rahin,  and Drums part was nailed by Turjo. They successfully created a jazz vibe throughout the instrumental and that would make you think about positivity while you would be listening to it.  Videography and editing was  done  by  Saajan S Alam
All the official art works and cover graphics was done by very talented graphic designer GFX NOXZ 
Enjoy the music video,  leave us your opinion.  Share and support the artist. Follow his future works as well.  Join his facebook page for his latest updates.  Click on " Black Zang "