On this day, the pioneer of Punjabi rap was born. On 15 October 1979 Roger David aka Bohemia Bohemia "The Punjabi Rapper" was born in Karachi to a Christian-Punjabi family. When he was in his teenage, his family moved to San Francisco. In many interviews, Bohemia always mentioned that during his initial days he learned his music from his father. In fact when he started out, he had no idea that he was birthing an entirely new genre of music now known as "Desi Hip Hop".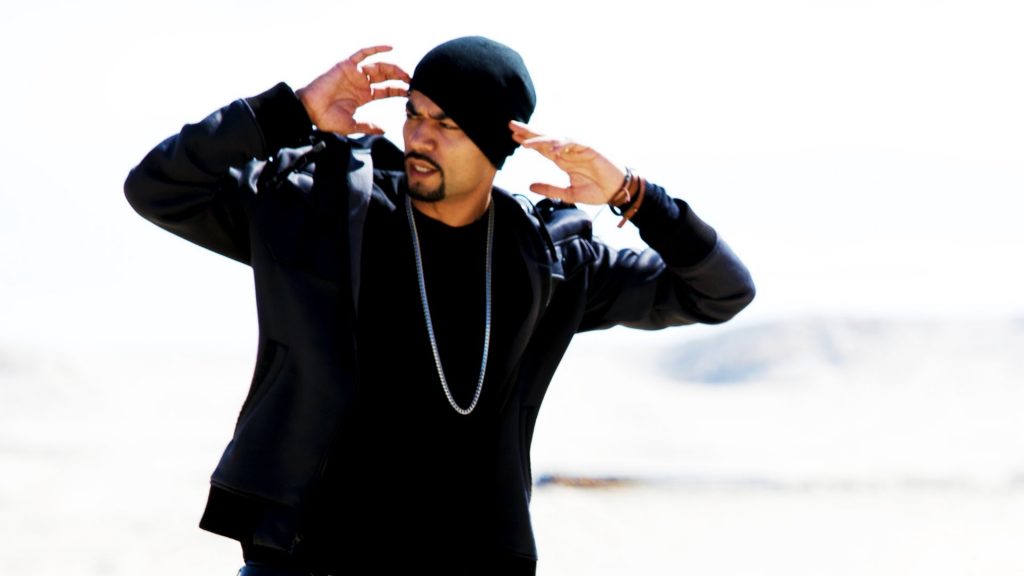 Furthermore, 2002 was the year when Bohemia dropped his debut album "Vich Pardesan De" which depicts the story of desi youngsters in the foreign land. After that, there was no looking back for him. Without a doubt, his music led a revolutionary change in the music industry. He made way for all the youngsters who wanted to seek career as a Punjabi rap artist.
On this special day, the whole DesiHipHop.Com team would like to wish him a very happy birthday. We thank Bohemia for inspiring and motivating people through his music.
Let's check out the Top 5 Bohemia tracks that changed the Desi Hip Hop scene –
1. Charso Bess
This one is a personal favourite from all the Bohemia tracks. The track has a message, aggression and what not. It's an evergreen classic that can be bumped whole day and night on loop.
Significant lyrics from the track

"Hun navan din, navi duniya di tor,

Jhuthe yaran toh main dur, meri jebi paisa hor,

Sari duniya ch show karan sarey mainu jande,

Par border patrol mainu Canada ni aan dinde."
Click Here To Watch "Charso Bees" –
2. Na Suno
One of the reasons why Bohemia has this god-like status is due to his versatility. This could be the most distinct track by Bohemia in terms of a vibe as he has not released anything of this sort. In fact, he managed to set up a benchmark which was very difficult for him to achieve again.
"Na Suno" encapsulates an emotion which some might say guilt and others might judge it to be rude where he is stating reasons why his music should not be followed blindly.
Significant lyrics from the track

"Jiven aagh de baad piche reh jandi khaak,

Thuade tho pelan jere aae sare barbaad,

Jiven anee yan eeyan nu ra dassan anee industry chi,

Ek tho ek vade nikame zindagi chi jine vi assul meine,

Manne esi sapne de piche phaj phane."
Click Here To Watch "Na Suno" –
3. Sahara
Sahara is a fan favourite from Bohemia's album Pesa Nasha Pyaar. In fact Bo had made PNP the IT thing and every fan of his connected to this tag line. The track shows the romantic side of Bohemia.
Significant lyrics from the track

"Billo tere nakhre hazaar, asi tere utthe zindagi luton nu taiyar,

Jinna chr tu ni mani me ve manni har,

Assi desiyan ch pyar jive khoon ch samaya,

Aaye kitne khiladi mere warga ni aaya."
Click Here To Watch "Sahara" –
4. Paise Da Nasha
Through this track, Bohemia shared his life experiences that he faced in the foreign land. As a matter of fact, in this track Bohemia shared a thought that no matter what how strong your relationship is, if you have money everything sticks around you and vice versa.
Significant lyrics from the track

"Jail ch yaar likhan yaaran nu tasalian,

kabristan mere dushmna de galian,

Paise de nashe ve nashe de pyar ch,

Asi yaaran de dushman tey dushmna de yaar."
Click Here To Watch "Paise Da Nasha" –
5. School Di Kitaab
In this track, Bohemia explains that how strong is the connection between him and his fans. In fact, Bohemia has never seen any Bollywood celebrity's fans tattooing their face and remembering intricate details about them. But Bohemia is one of the only artists whose fans see him as a God. Many of them have tattooed his face on their bodies as well.
Significant lyrics from the track

"Gadiya chi bajan mere geet sari raat,

Ve gallia chi meri boliyaa di awaz,

Bai dekho kive desi munde rakhan gae yaad ve,

Menu mere maran de baad."
Click Here To Watch "School Di Kitaab –