Rapper Yo! Yo! Honey Singh has been the talk of the town ever since he entered the entertainment industry. With his visionary approach towards hip hop music in India, Singh carved out a mass chunk of audience for his music. What started as an organic movement from the underground sprung into the highest commercial success of any hip hop artist in India. On the occasion of his birthday, Desi Hip Hop looks back at some of his recent memorable moments.
The Treatment
Honey Singh had made it very evident that it is because of the team of specialised doctors, he was able to face his illness and ultimately cure it. He was constantly monitored by them and they all took very good care of him. His illness made it difficult for him to even face his family as he used to have ballistic mood swings. The treatment went on for 18 months and it must have taken a lot of patience to deal with such a patient. Honey Singh is not shy to admit that his doctors have not healed him just physically but also mentally.
The Comeback
Desi rap artist Yo! Yo! Honey Singh has finally made a comeback after being away from the industry for two whole years. After making his fans wait for new music the rapper has finally made a comeback with 'Dil Chori'. The short 8 bar verse by Honey Singh hears him rap about out of control Punjabi wedding celebrations. As expected, the track has already garnered views above 100 million!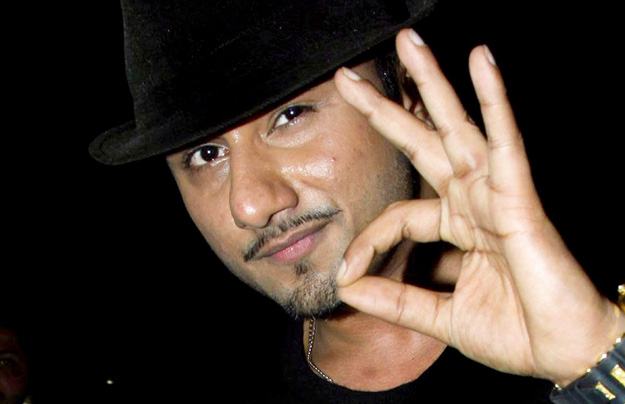 Talking about 'Dil Chori' Honey Singh stated, "I am very happy to bring new songs for my fans. I have always appreciated Hans Raj Hans Ji's work and it was great to remake his song into a Bhangra song with Hindi lyrics. Lots of love to all my fans who waited."
Check out "Dil Chori" by Yo! Yo! Honey Singh here –
The New Channel
Honey Singh is certainly excited about being back in the grind. The rapper has been lowkey about appearances as he might be working on getting in shape first. Meanwhile however he has not shied away from posting glimpses of some of his upcoming releases. Apart from that he has been uploading freestyle/freeverse videos on his new YouTube channel. Yo Yo has uploaded 12 videos till now from freestyling to paying ode to street musicians in Delhi. Here's a look at what motivates Honey Singh check it out!
The Biography
Even after two years of break and all the turmoil he went through, Honey Singh chose to maintain the same avatar he left in. Party rocking Punjabi rapper who loves alcohol and women! His comeback track "Dil Chori" falls under the same shade too. We wonder if he's ever going to pen something about the personal hardships he faced during these two years? Nevertheless fans are rejoicing as they were anticipating just about anything from the rapper after making them wait for so long. What do you think, would you like to hear Honey Singh open up about his struggle through music or not? Comment and let us know!
DesiHipHop.com wishes a very happy birthday to Yo! Yo! Honey Singh. Here's to a year full of music from his side!