Muhfaad has decided to go on a killing spree with back to back releases and this time he caused a massacre with BHAKCHODIYA and he has got Funkaar with him. New Delhi's scene is popping these days and the capital emcees are giving in their 100.
The Jamnapaar squad has once again put out something with a machine gun flow and are leaving no traces behind. From the very start Muhfaad drops tongue twisting syllable wordplay to put across why he should not be messed with. He has one of the tightest flow's I have heard in a long time.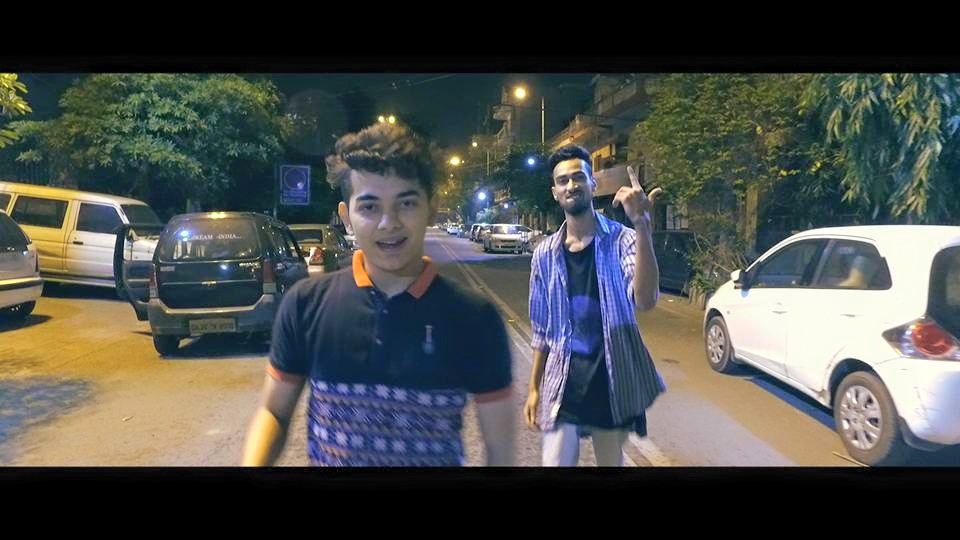 "Karna chahta hu kch zindgi me ab do h ya to die h
Is rat tu bas jasbat smjh
Meri sanso se bach kare naas too much
Mujhe tu lipat ban bhoot chipat "
Funkaar also joins the party right where Muhfaad left it and nails it from the word go. This is the first time I heard his music and honestly I wished I had heard some before. I will be waiting more music from these guys and this video is a reason why.
"Ankhein fatti meri dum over
Mind mera mujhe blow ho ker
Khe ghr chl kr game over
Raaslilla ya kaamlilla ab
Aaspaas maidan gilla sb
Kru tujhe up down me jbtk pad jaye na ozaar dhilla ab"
Anyways check it out and share it if you like it.