So yesterday Desi Hip Hop 'supreemo', Badshah, dropped the visuals for his latest track 'Driving Slow' –  naturally his fans and followers exploded with joy at having a fresh track to blast out of their cars during their evening 'gedis'. Some on the other hand, weren't as excited…
The beedie eyes of our editorial team noticed something a little odd over the space of two minutes when watching the video. The view count jumped by 10,000 views in under 2 minutes, that's not the issue though, as well as 10,000 views being added on, 10,000 'dislikes' (YouTube thumbs down) were also added to the video within an hour of it being launched.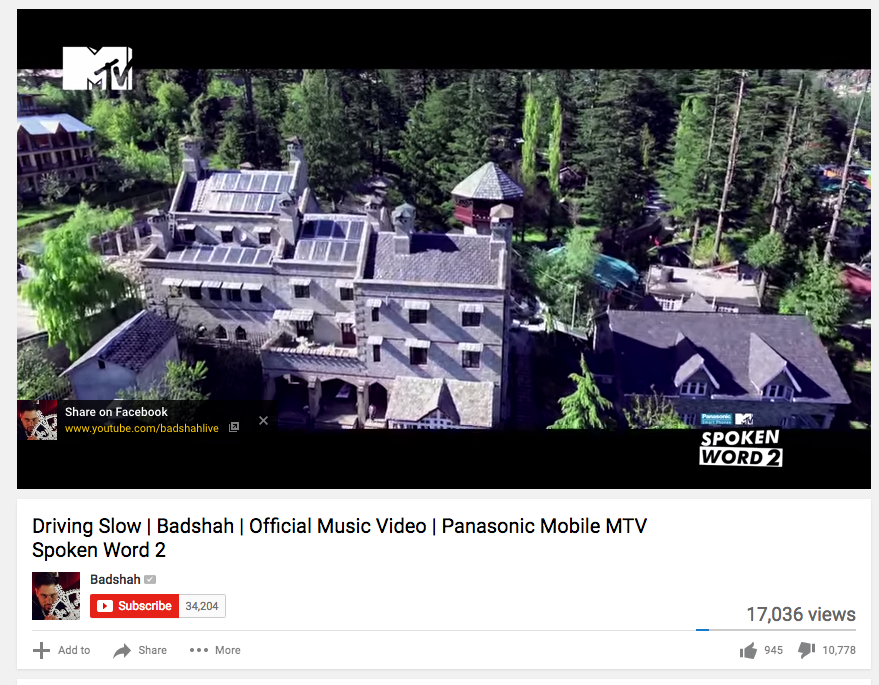 So we have to ask ourselves, who's hating on Badshah…? There's talk of the lyrics of this video being aimed at Honey Singh,  some of the lines do seem to be taking a dig at someone, but we'll remain impartial on that front. Badshah's fans though had his back all the way, many jumped to his defence and started to rip in to the haters.